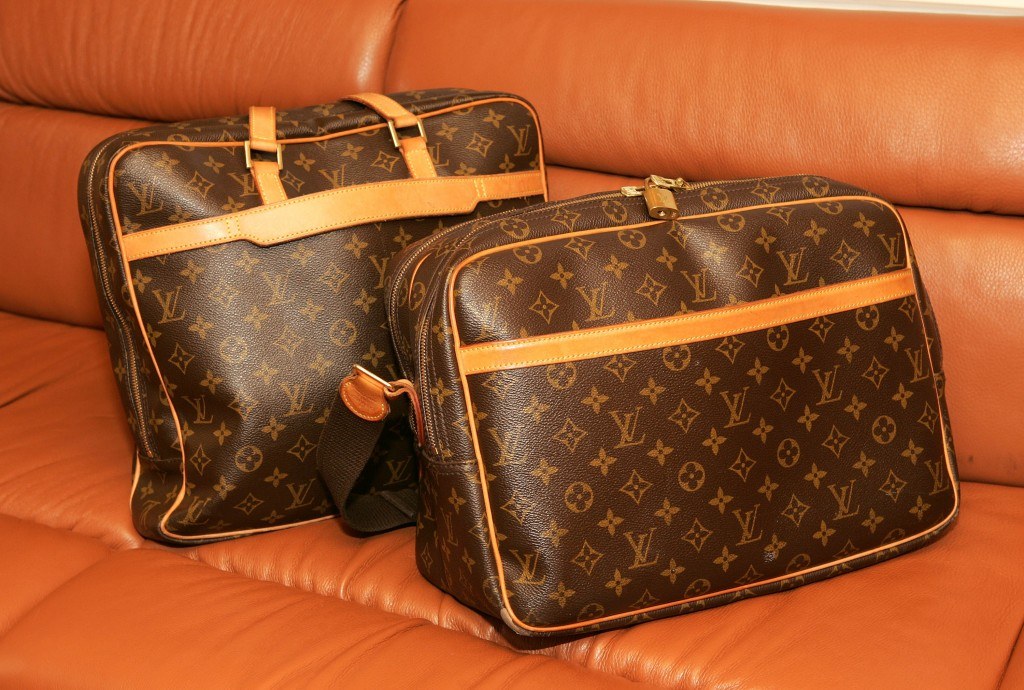 Premier French fashion and design company Louis Vuitton has been producing quality products since its inception in 1854. The company today is known to produce extremely high quality fashion goods that retain an extremely high level of status. Louis Vuitton is a highly recognizable brand with some of the largest brand equity in their industry. They are the Ferraris of the fashion world. The Louis Vuitton brand got its start when it was founded as a luggage company by the man Louis himself. Since then they still continue to produce a wide range of premium luggage, here are the most expensive ones they make.
5. The Alzer 75 – $8,350
The Alzer 75 is part of the iconic Alzer suitcase line from Louis Vuitton. The suitcase itself is made of canvas featuring a brown leather trim. The hardware of the suitcase is gold brass and has a Louis Vuitton signature "S" lock. The dimensions of the luggage measure 29.53 x 19.29. x 8.66 inches. Inside the suitcase there is a removable insert that acts as a tray for any goods you might carry. The suitcase also comes with a all-black protective cover that, interestingly enough, does not have any Louis Vuitton branding on it. Part of the whole Louis Vuitton experience is letting others know you have a Louis Vuitton bag; it is a status symbol.
4. The Alzer 80 – $8,950 
I'm not going to go into t0o much detail about the Alzer 80 as it is a slightly larger version of the previous model examined. The bag has the same features and materials as before but measures in at 31.5 x 20.47 x 10.24 inches.
3. The Jewelry Case – $9,850
Next up on our list at nearly $10,000 dollars the what Louis Vuitton's simply refers to as "Jewelry Case".  This premium "travel accessory" as Louis Vuitton likes to describe it as is luggage for any jewelry you might want to bring with you as you travel. The case is made of canvas and has a leather and velvet interior. It also features two trunk hatchets and a reinforced "S" lock to keep your jewelry safe. The bag has 13 spaces to hold jewelry of various sizes.
2. The Travel Messenger bag – $11,200
With a price of $11,2o0 the Travel Messenger bag makes out list and takes the number 2 spot. This bag has an extremely bold design  made of silver mirrored calfskin. So while this bag appears to hold a metallic mirrored appearance, it is actually made of leather. The bag has a handle for it to be carried by hand and a strap so it can be carried over the shoulder. The bag has multiple buckles a a few straps where a sweater can be rolled up and attached to the bag, for example. The interior of the bag also has a few compartments to store various items. The Travel Messenger bag is also extremely limited as there only 50 have been made.
1. The Golf Bag – $13,800
Louis Vuitton's most expensive luggage item is their golf bag. The bag is made of monogram canvas and has a calf skin leather trim. The golf bag can hold a full set of golf clubs while retaining space and other compartments to hold balls, tees, and other items. The case is also built very sturdy with reinforced seams and a reinforced bottom.
 Images from LouisVuitton.com
 Photo by Frank Micelotta/Getty Images