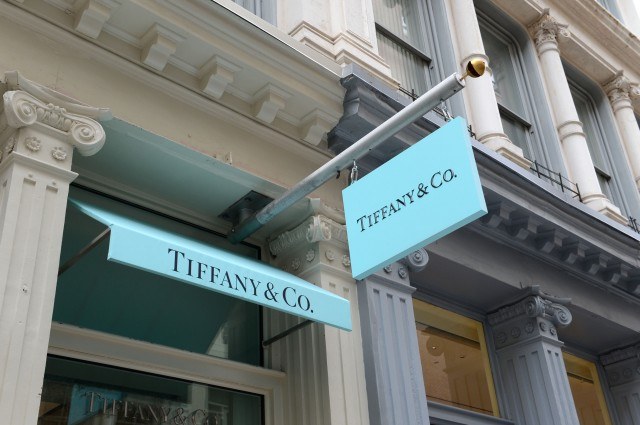 Tiffany & Co. is a well known and well respected company that produces a variety of luxury goods, most notably fine jewelry. If you are lucky to get one of those blue boxes as a gift, you know you are getting some quality jewelry. Tiffany produces a wide range of jewelry for both men and women, but most of their jewelry is targeted and made for women. Currently Tiffany has over 500 different bracelets that are available for sale. We are going to look at some of their most expensive bracelets, and each of these on our list cost over $50,000 dollars.
The Schlumberger Narrow Bracelet – $55,000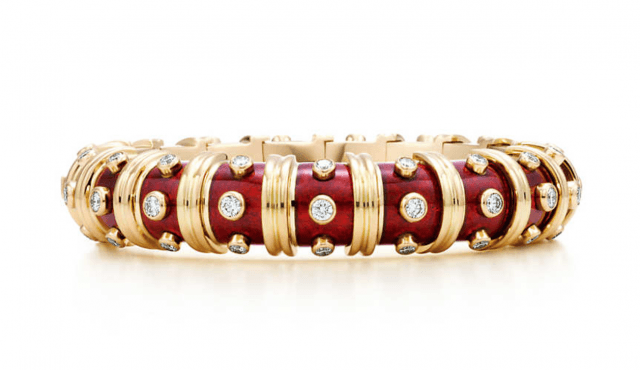 The Narrow Bracelet was designed to commemorate one of Tiffany's most celebrated jewelry designer: Jean Schlumberger. This unique piece of jewelry is influenced from 19th century paillonne enamel art. Tiffany layers multiple layers of enamel in a complex process over 18 karate gold leaf. The bracelet is made from 18 karat gold, red enamel, and round brilliant diamonds that weight out to be 3 carats in total.
The Victoria Line Bracelet – $57,000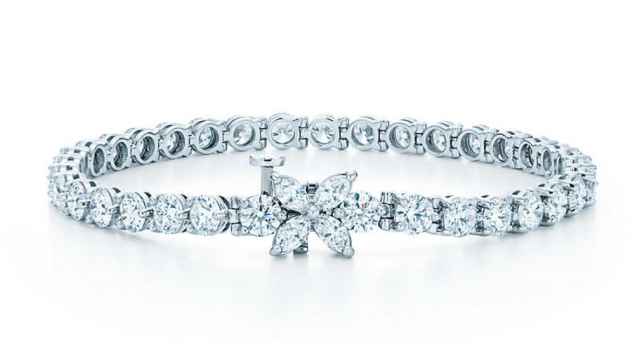 The next bracelet we are going to look at is the Line Bracelet from the Victoria collection. The bracelet features a flower in the middle made from diamonds, with diamonds surrounding it. The bracelet itself is made from platinum. The Line Bracelet is 7.25 inches in length and has round brilliant diamonds weighing 8.05 carats and marquise diamonds weighing out to be 0.44 carats.
The Black Onyx Floral Bracelet – $145,000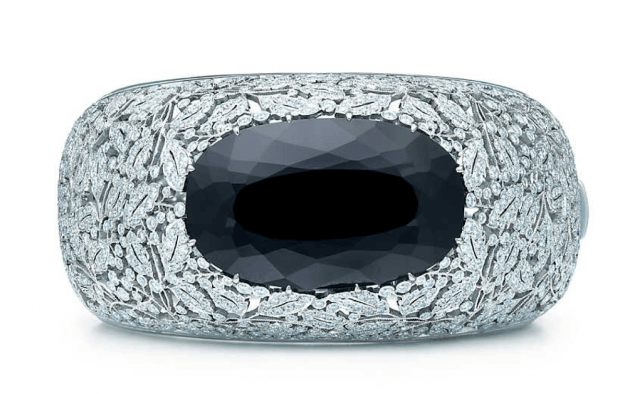 Taking a huge jump in price, we have the Black Onyx Floral Bracelet from the Gatsby Collection. Tiffany really outdid themselves with this one, and this bracelet is one of their most expensive. The bracelet has a massive, 59.90 carat black onyx. Surrounding that are round brilliant diamonds weighing in at 10.50 carats, which are set in platinum. If you are looking to make a statement, this is the bracelet for you.
Photo by Andrew H. Walker/Getty Images
Bracelet Photos from Tiffany