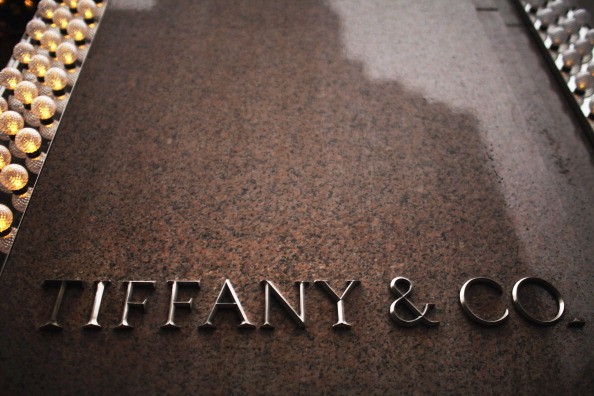 Tiffany & Co. is a popular jewelry and luxury goods brand that is based in New York and known thorough the world. They make a variety of different goods that are typically packaged in their famous blue boxes. The company got started producing stationary items back in the day, and since then has expanded into many other things. They are well known for their jewelry, which is typically very expensive. So we are going to look at three pairs of earrings that cost $25,000 dollars or more.
3. The Open Square Drop Earrings – $25,000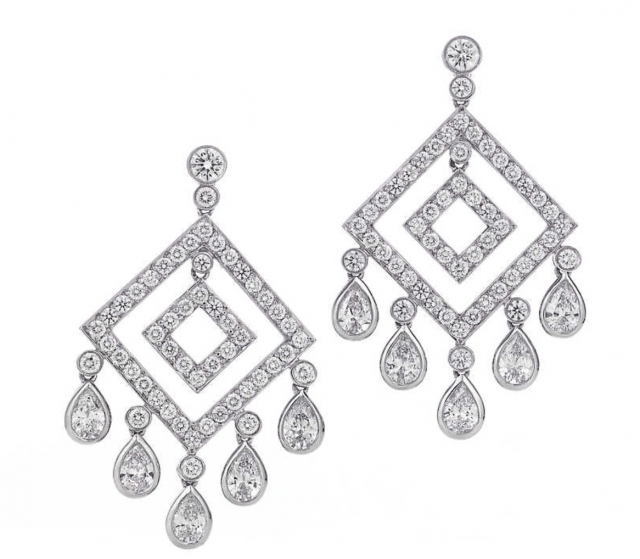 The first earrings on our list come out to $25,000 dollars exactly. These pair are from Tiffany's Jazz collection. The Open Square Drop Earrings are extremely beautiful and are unique in their design. The earrings themselves are made from 100% pure platinum and have luxurious round cut and pear-shaped diamonds in them. There is a total weight of 1.95 carats of pear-shaped and 1.36 carats of round brilliant diamonds.
2. The 3 Drop Earrings – $31,500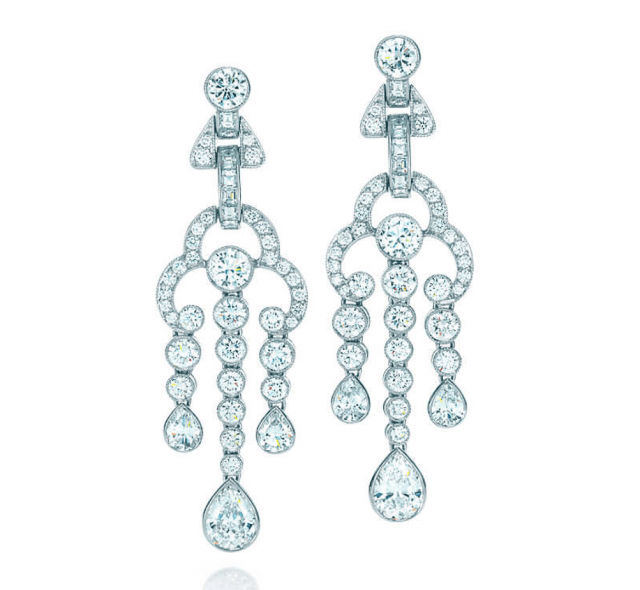 Next up on the list we have another pair of earrings from the Jazz collection. These drop earrings are easily more exaggerated and much more luxurious; they really grab your attention. The Triple Drop Earrings feature round brilliant diamonds with a carat total weight of 2.08. They also have pear-shapend diamonds with a carat total weight of 1.51, and square diamonds with a carat total weight of 0.31.
1. The Inside-Out Hoop Earrings – $36,000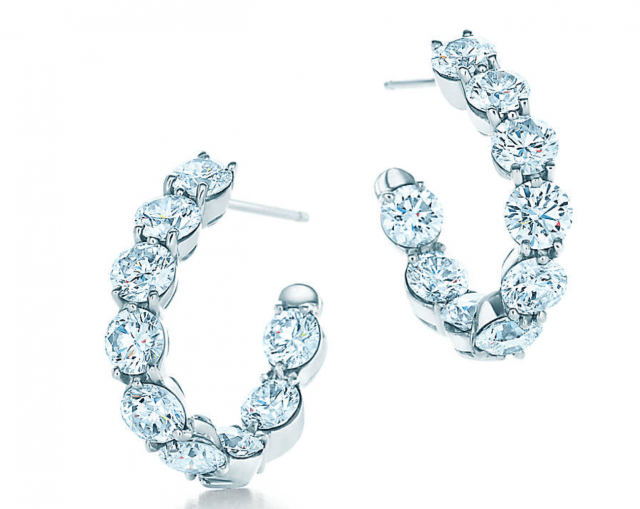 The last earrings on our list are the Inside-Out Hoop Earrings. These unique hoop earrings are made entirely from platinum and have round brilliant diamonds that have a carat total weight of 4.50. These earrings are perfect for anyone looking for expensive Tiffany earrings.
Additionally these are not Tiffany's most expensive earrings. They have a variety of others on their website, however their prices are not posted. You have to make a serious inquiry and prove that you are a potential buyer to get a quote. We can only imagine how much they cost.
Photo by Spencer Platt/Getty Images
Earring photos from tiffany.com