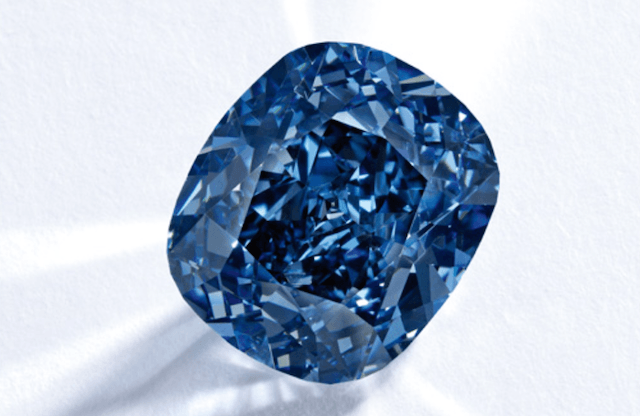 It's known throughout the world as "The Blue Moon", and it's an incredibly beautiful and massive diamond that immediately draws in your attention. Named for its distinct color and size, this massive diamond will head to a Sotheby's auction in November where it could potentially fetch up to $55 million dollars, officials from the prominent auction house say.
Discovered only last year in South Africa, The Blue Moon diamond is an incredibly jewel that not only weighs an unbelievable 12.03-carats, but one that's also a fancy vivid blue diamond that is internally flawless as well. The diamond will go out on a world tour to locations such as Hong Kong, New York, and London before it will head to the Sotheby's auction in Geneva on November 11th where it will be sold to the highest bidder.
Since the diamond was first discovered, it has spawned a fairly large following within the jewelry community, and rightfully so. Not only is the diamond internally flawless and gorgeous, but it is also the largest cushion-styled stone that has ever been auctioned off for sale. Officials estimate that the diamond could sell for anywhere between $33 and $55 million dollars, and if that's true, the diamond could break a few records. The world record for the most expensive blue diamond ever sold was a 9.75-carat diamond that was auctioned off last year for $32.6 million dollars. Given how this diamond is much larger, it should be able to easily beat that number. We will have to wait and see, but I'm sure this incredible stone will sell for an unbelievable price come November.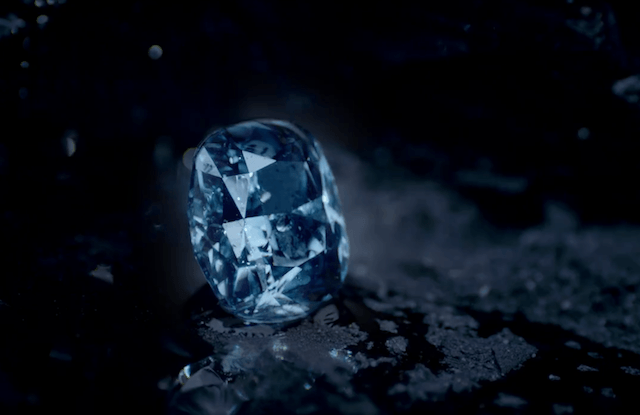 Photo from Sotheby's