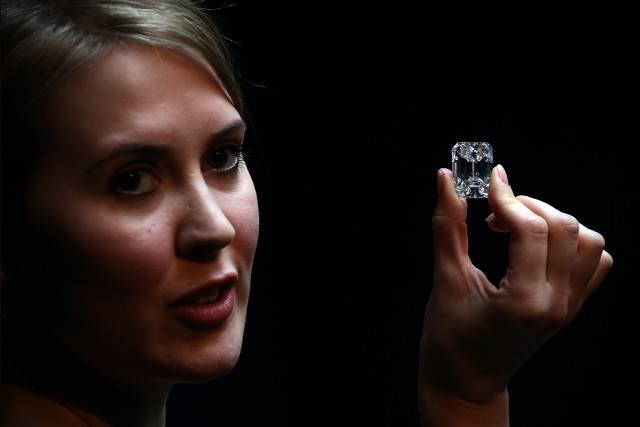 An incredible, "perfect" diamond that was discovered in a De Beers South African mine awhile back has finally been sold for an insane $22 million dollars. As soon as the raw diamond was uncovered, it gained quite a large following as it was one of the biggest diamonds that has ever been found. However when the raw diamond was finally cut, even more people became interested in it.
The diamond in question is a 100.20-carat beauty that is internally flawless; a rare quality by any diamond standard. The diamond is actually the largest perfect diamond with an Emerald cut that has ever been created. After a length exhibition tour around the world, the diamond was put up for sale at a Sotheby's auction in New York this Tuesday.
After only three minutes of bidding, the diamond was finally sold to an anonymous bidder for the price of $22 million dollars. Sotheby's and expert jewelers estimated that it was valued somewhere between $19 to $25 million dollars, so their estimates were definitely accurate. It took over a year to perfect the cut on the diamond, but it is certainly a beauty. They say that diamonds are forever, and this is definitely one that you never want to let go.
Photo from Carl Court/Getty Images