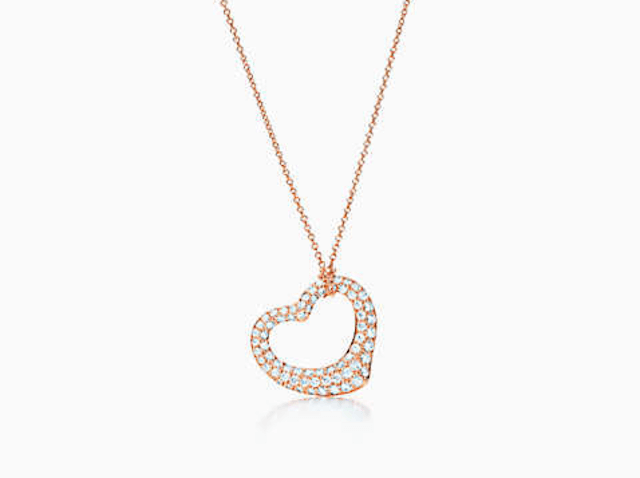 For most women, there is nothing quite like getting a little blue box with a white ribbon from one of the most famous retailers in the world – Tiffany, and the heart necklace tucked inside is sure to please women of all ages. The heart necklace is a classic piece of jewelry from Tiffany and comes in many varieties. The Elsa Peretti design has become synonymous with the Tiffany brand and is one of the most popular items that they sell. It is a great choice for a birthday, wedding, anniversary or any time one wants to express love.
Elsa Peretti was born in Florence, Italy and began designing for Tiffany & Co in 1974. Her allure was the ability to take simple, everyday shapes and items such as a heart, a bean or a cuff and turn them into fluid works of art. They were simple and yet somehow exotic. Soon her jewelry was in extreme demand. Her most popular and timeless item is the open heart pendant.
The open heart design of Elsa Peretti can be created in silver, yellow or rose gold. It can be embellished with diamonds or other gemstones. The most expensive heart necklace is the heart designed with pave diamonds and set in platinum. The cost for this 18" necklace is $17,000 and it has 2 carats worth of diamonds.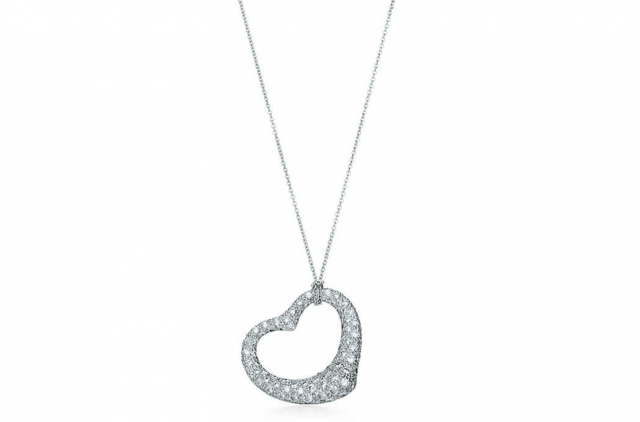 Tiffany also carries several heart pendants that are more traditional in their design and have been a classic for many years.  The most expensive items in this line are the ones set in platinum with diamonds, ($9,200) and one also set in platinum with pink sapphires and diamonds, ($6,300).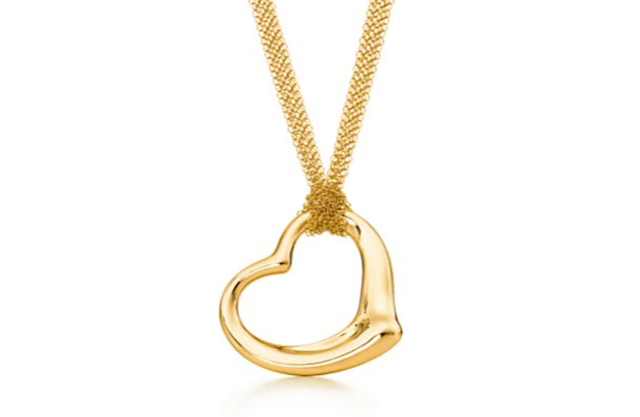 Whichever heart necklace one chooses, they are sure to be a treasured item in any woman's jewelry collection. They are classic and timeless. There are many Tiffany items to choose from, yet people always come back to the Heat Necklace.
Photos from Tiffany