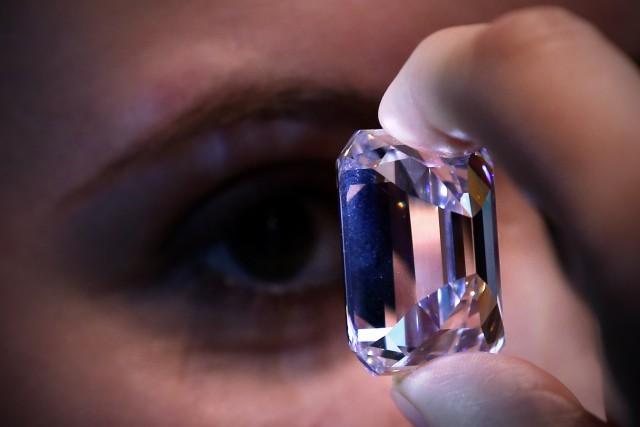 Diamonds have always been some of the most sought-after gems in the world as they are expensive, rare, and extremely beautiful. While for the most part diamonds are often small in size, every now and then we see one that is very large. The well-known diamond company De Beers has recently unveiled a pretty incredible diamond and it is one of the largest ever seen and it is extremely special. Weighing in at 100.20-carats, this De Beers diamond is certainly quite the centerpiece.
Around ten years ago in a De Beers diamond mine in South Africa, workers uncovered a rock like they've never seen before. It was a massive diamond, that while still raw, was one of the most incredible finds ever. After expert diamond cutters got their hands on it, they were able to create a pretty amazing stone. The diamond weights 100.20-carats and it is internally flawless. The precious stone is also a type D diamond, in terms of color and it is often described as being "whiter than white". The diamond has been formed in an emerald cut and it can be used in a variety of different jewelry pieces, but it would be pretty ridiculous to fashion this to a ring considering the size.
So due to the fact that this diamond is so large, internally flawless, and perfectly cut it's no surprise that its going to be worth a lot of money, $25 million to be exact. It has been shown off at various jewelry shows around the world recently, but it is going to be sold at a Sotheby's auction in New York sometime during mid-April. The diamond is part of the "Magnificent Jewels" collection which is attracting high-profile buyers from around the world who are looking to get their hands on valuable gems. Only five other diamonds have been sold that have weighed over 100-carats, so this one is certainly very rare. It will be very interesting to see how much it eventually sells for come auction time as many people think it will be sold for more than $25 million.
Photo from Carl Court/Getty Images