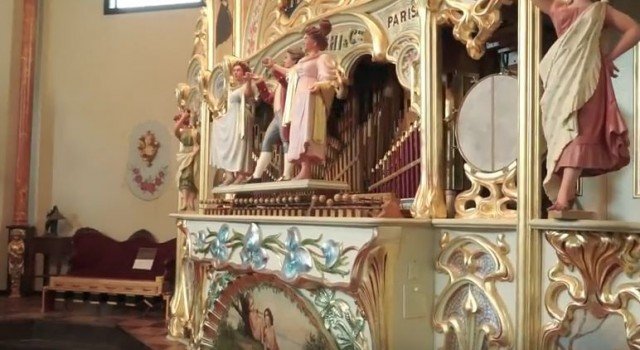 What do you get when you combine one of the most popular rock songs of all time with a 110 year old, beautifully crafted and meticulously maintained Marenghi fairground organ?  Absolute magic.  I can all but guarantee you've never heard Bohemian Rhapsody played like this before.
Bohemian Rhapsody was written in 1975 by Freddie Mercury for Queen's album A Night at the Opera. It quickly became a huge success, staying at the top of the charts and selling over a million albums in less than a year. The song has become one of the best selling singles of all time, due in part to its prominent role in the film Wayne's World.
When it was originally recorded, it was the most expensive single ever recorded. Mercury was never willing to explain the cryptic lyrics, other than saying they are about relationships, and the band has respected his secrecy ever since his untimely death.
The fabulous organ featured in the video is a 110 year old, 81 key Marenghi fairground organ. Built in Paris, France in 1905, its beautiful sound is produced by more than 350 organ pipes.
Though we don't know the exact price of this beauty, fairground organs have gone for as much as $1.265 million like the 1903 Ruth Style 38-B Fair Organ which is very similar to the one in this video.