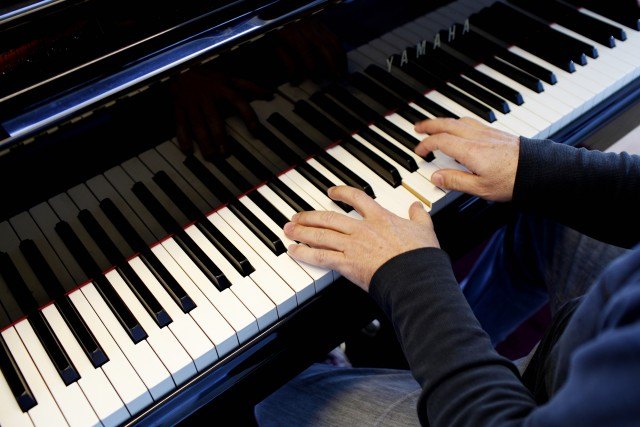 The modern day piano was developed over 300 years ago in Italy and has gone through some changes over the years but has basically remained much the same as what one sees today. The piano is a staple in every orchestra and is used in every type of music from classical to jazz to rock and roll. Here is a list of the top 10 pianos based on quality of construction and reviews by piano players the world over.
10. Bosendorfer
One of the oldest piano manufacturers, Bosendorfer was established in 1828 by Ignaz Bösendorfer in Austria and is one of the oldest manufacturers of pianos in the world. Not only do they produce the standard 88 key piano but also the more unusual 92 and 97 key pianos known as the Imperial Grand. The addition of these extra keys allowed the player to play J.S. Bach's music as written originally for the organ. The Bosendorfer's sound is unique and usually described as darker and heavier and lends itself to music that is more mysterious and moody. Since 2008, Bosendorfer has been owned by Yamaha pianos which is also on our list.
9. Fazioli
This piano manufacturer is not as well known and has only been around for 34 years. Fazioli has produced grand and concert-grand pianos since 1981, when the company was founded by pianist and engineer Paolo Fazioli. By working with mathematicians, physicists, technicians and wood technologists, he has been able to manufacture some of the best pianos in today's market. The company is located in Sacile, in the northeastern part of Italy outside of Venice. 
8. Stuart and Sons
Another relatively new company, Stuart and Sons is based in Australia and began producing pianos in 1990. They are known not for mass produced pianos, but unique and custom made pianos which tends to make them a very expensive option. Like the Bosendorfer, Stuart and Sons adds extra keys, 14 to be exact, to the keyboard to allow for richer, deeper tones on the bass and lighter, brighter tones on the treble. 
7. Bechstein
This company was established in Germany in 1853 and very quickly developed a reputation for exceptional sound and quality. Many musicians and recording artists over the years have insisted on only Bechsteins when in the studio. John Lennon, Freddy Mercury, and Elton John are just a few of the more famous musicians that regularly played on a Bechstein.  Since the 19th century, Beckstein has been known as the creator of one-of-a-kind art case pianos and many are on display in museums around the world.
6. Mason and Hamlin
This US manufacturer has been producing pianos in Haverhill, Massachusetts since 1881. Each Mason & Hamlin piano is equipped with a tension resonator, which is a system of steel rods under moderate tension, anchored to the wooden structure on the opposite side of the sounding board from the strings and iron frame. The company claims that this allows for better strength and rigidity to the rim of the piano and maintains structural integrity to the soundboard.
5. Charles R. Walter
Another American manufacturer on our list, Charles R. Walter is a person and a piano company and both are from Elkhardt, Indiana. He strives to combine modern technology with old world craftsmanship in to each of the pianos he creates. Now into the fourth generation, the company continues to expand and offer its pianos in the US, Europe and Asia.
4. Kawai
These pianos have been manufactured in Japan since 1927 and the company has also been producing traditional and digital pianos. They have built a reputation on replacing traditional wood elements of grand pianos with synthetic materials that in many cases have offered more stability and integrity in the product. Kawai is often associated with a bright sound and firm touch when played.
3. Yamaha
Yamaha was established in 1887 and produced many types of musical instruments, most notably the piano. The association with music is apparent in the company logo which depicts 3 tuning forks intertwined. In 2008, Yamaha purchased Bosendorfer, (number 10 on our list) and agreed to continue manufacturing the pianos to the same specifications of the Austrian company.
2. Baldwin
This company is originally from Cincinnati Ohio but moved their headquarters to Tennessee. It is widely known throughout the US and is the piano of choice for many homes. It was once the largest US-based manufacturer of pianos but ceased domestic production in December 2008 and moved production to China. Baldwin is currently a subsidiary of the Gibson Guitar Corporation
1. Steinway and Sons
Founded by German immigrant Henry Steinway in New York City in 1853, Steinway quickly earned high praise from musicians all over the world and continues to enjoy a reputation for quality, sound and performance not matched by other piano companies. Most concert pianists insist on Steinway for their performances and the famous Van Cliburn piano contest offers the participants the use of two pianos – both of which are Steinway and Sons pianos.
Photo by Pedro Loureiro/Getty Images