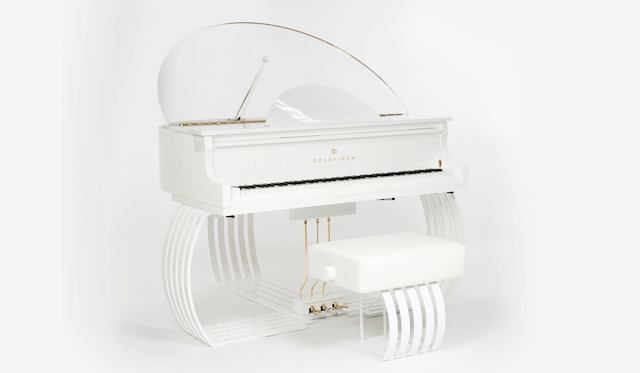 There are a host of luxurious yacht accessories and "toys" that you can outfit a boat with, and some are more tasteful than others. Many yacht owners like to have a piano on board, perhaps in a parlor room, for obvious reasons. However pianos aren't really designed to be placed within yachts, well, until now that is.
Luxury yacht builders Northrop & Johnson have launched a strategic partnership with Goldfinch to create a grand piano made specifically with superyachts in mind. Goldfinch is a British piano manufacturer that are known for their high-quality pianos and attention to detail. The piano that they designed for Northrop & Johnson is called the Sygnet, and it's the perfect superyacht piano.
The Goldfinch Sygnet is sleek and stylish looking, yet very functional. The piano's design takes into account the smaller quarters within a superyacht, in addition to the fact that the piano will be in-motion at times. Goldfinch managed to save a lot of space with this piano, and in fact, it is now the smallest grand piano in the world.
Additionally the Sygnet is not only attractive and functional, it's packed with technology. The hand-made acoustic piano features Goldfinch's self-playing mechanisms, allowing the piano to play itself. You can even pair a tablet or smartphone with the piano, and then control the songs that it plays from there. So even if you cannot play the piano yourself, you need not to worry with the Sygnet.
Goldfinch (alongside Northrop & Johnson) will officially unveil and show off the Sygnet at the upcoming 2016 Palm Beach International Boat Show which runs from March 17th to the 20th. While there's no word on price, we reckon it's going to be quite expensive since the product is made for piano-playing superyacht owners. Regardless, the Goldfinch Sygnet is not only the first piano made for superyachts, it's also the smallest grand piano in the world.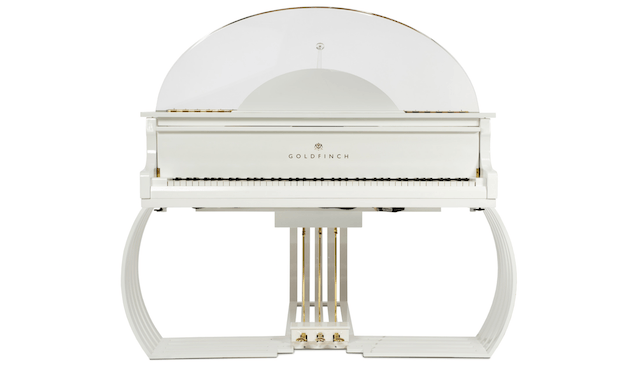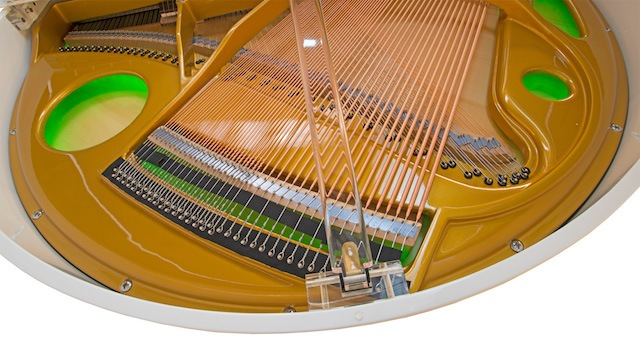 Photos from Goldfinch/Northrop & Johnson