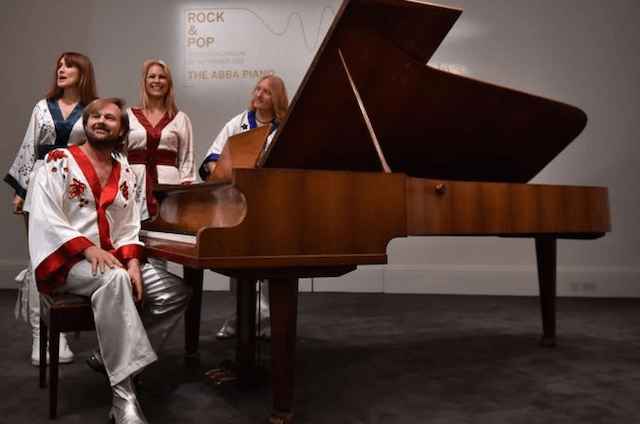 A rare and historically significant piano that was owned by the Swedish-pop outfit ABBA is about to head under the chopping block at an upcoming auction. Set to take place next month in September, the Sotheby's "Rock & Pop" auction features a range of different music memorabilia, with this piano being one of the most desirable items.
ABBA grew in popularity during the 1970's, and became famous for songs such as "Mamma Mia", "Dancing Queen", "SOS", and "Knowing Me, Knowing You". The piano in question is a custom-built grand piano that was constructed in the 1960's by George Bolin for the prominent U.S.-based jazz artist Bill Evans. The piano exchanged hands for a number of years, before ABBA acquired the piano in 1973. Ever since that year, the piano was used to write and record most of their songs until the late 1970's, including nearly all of their hits.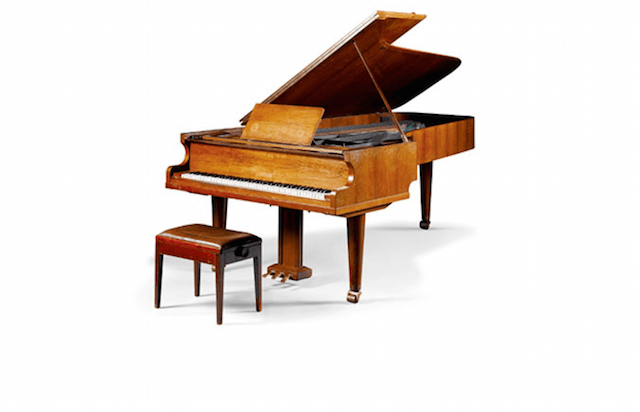 Pianist for the group, Benny Andersson said that grand piano was a "one of a kind and a great source of inspiration while working in the recording studio during the ABBA sessions". He even has gone to providing the piano with a certificate of authenticity. The piano marks as one of the first "large" items to be auctioned off by the band, and they have not put on a performance since they broke up in 1982. Since the piano is so significant to not only ABBA, but popular music in general, the piano is expected to sell anywhere from $925,000 to $1.24 million dollars.
The auction is set to take place on September 25th in London, and the piano is one of many hot-ticket items. Other notable items include personal letters of Mick Jagger, autographed lyrics signed by John Lennon, a few of Bob Dylan's manuscripts, and a Fender Stratocaster used by Eric Clapton.
Photo from Getty Images/ Sotheby's