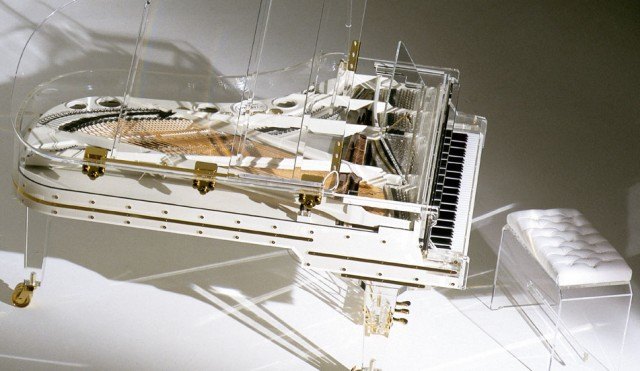 While the musical world is filled with musicians who are hopeful to upgrade to ever-finer instruments, many play superbly beautiful performances without the benefits of the higher priced models. They depend on superior talent to produce superior tones, playing with expression garnered from years of professional expertise.
Yet, the dream instruments lovingly crafted by past masters and current craftsmen still bring smiles and twinkling eyes to musicians and collectors worldwide. These are known for such quality and rarity of sound that many aspire to glimpse, hear or play them for just a moment. When historic instruments are in excellent condition; so much the better. For these, the prices are often far beyond the means of even the greatest of artists. In truth, some were owned by legendary performers, and their value is not based on unique sound, but historical provenance. Who played the instrument strongly influences its value, too.
In recent years, several distinguished and expensive instruments have been sold or auctioned off at prices worthy of the Million Dollar Club. Their stories are as fascinating as their values mind-boggling.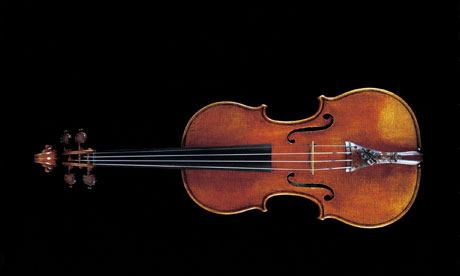 The Lady Blunt Stradivarius – $15 Million
Consider the Stradivarius violin known as the "Lady Blunt". The Lady Blunt is thought to be one of the Stradivari that has been preserved to a high standard considering its private circulation. Tarisio Auction House, globally recognized, was the location for the auction of this exceptional instrument. The selling price was $15,875,800. The auction was held to benefit the Northeastern Japan Earthquake and Tsunami Relief Fund. Tarisio organized the online auction for the Nippon Music Foundation.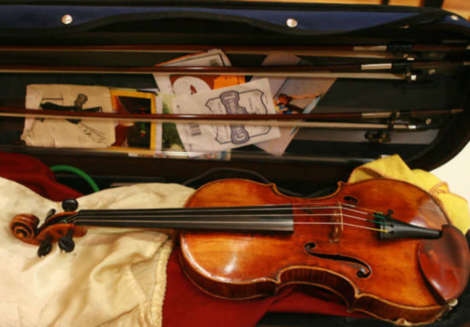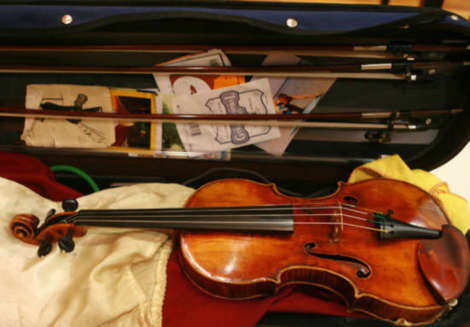 250 Year Old Guarneri del Gesù Violin – $3.9 Million

Though the violins of Stradivari are rare, those made by Bartolomeo Giuseppe Antonio Guarnieri are more so. Guarneri was the grandson of one of Stradivari's apprentices, and working in Cremona, as did Stradivari, many thought him to be a contender for the reputation of being the most famous Italian luthier. Guarneri's instruments came to share his earned title "del Gesù" which meant "of Jesus".  A 250 year old Guarneri del Gesù violin was sold at auction at Sotheby's, New York for $3.9 milllion. Purchased by Maxim Viktorov, a Russian lawyer, he barely played it before he bought it. When the purchase was complete, Viktorov insisted that Pinchas Zukerman would be the only person to play it next. Two concerts were presented by the famous Israeli virtuoso in Moscow. One for a select private audience and one at the Moscow Conservatory. Nobody else had performed on the violin for over seventy years.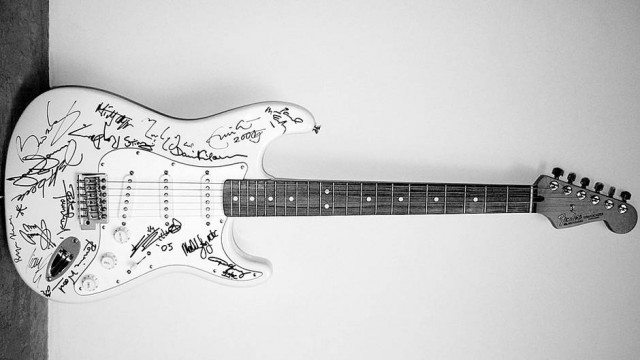 Fender Stratocaster – $3.9 Million
The popular music world is no stranger to expensive instruments. One giant of guitar craftsmanship is Fender, played by legendary guitarists for generations. A Fender Stratocaster was auction to fundraise for the Indian Ocean Tsunami victims. Reach Out to Asia, a charity specifically created to provide relief for this immense tragedy received the selling price of $3.7 million to help the many nations of people struggling after the tsunami hit. There will most likely never be another guitar quite like this one, because it was signed before the auction by Paul McCartney, Eric Clapton, Mick Jagger, Sting, Liam Gallagher, Keith Richards, Ray Davis, Pete Townshend, Ronnie Wood, Brian May, Jeff Beck, Angus Young, David Gilmour, Jimmy Page, Ritchie Blackmore, the members of Def Leppard and many more guitar legends.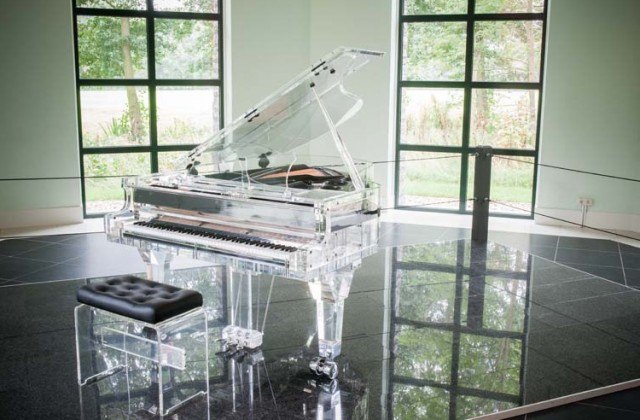 "Crystal Piano" – $3.2 Million
Heintzman and Co. Ltd., Beijing designed and constructed a nine foot concert grand specifically for the Beijing 2008 Olympic Games. Called the "Crystal Piano", it was built for a performance which would be heard by millions of viewers around the world. Planned for use in the Opening Ceremony, it was played by Lang Lang, famous Chinese performing artist, who played an arrangement of the quintessential standard "Starlight". The piano was auctioned and purchased by a private bid for $3.22 million dollars.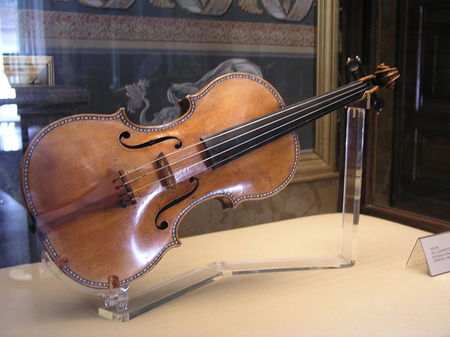 The Hammer – $3.5 Million
The violin made by Antonio Stradivari known as The Hammer, was named after its first owner, Christian Hammer. It is thought that this violin was created when Stradivari was at the highest point of expertise and craftsmanship. Violinist Bernard Sinsheimer brought it to the United States in 1911. A Japanese oil company acquired it when it was included during the 1992 sale of an estate. It was put up for auction at Christie's, selling for $3.54 million dollars, to a bidder who remained anonymous. At that time, it was the most expensive instrument in existence.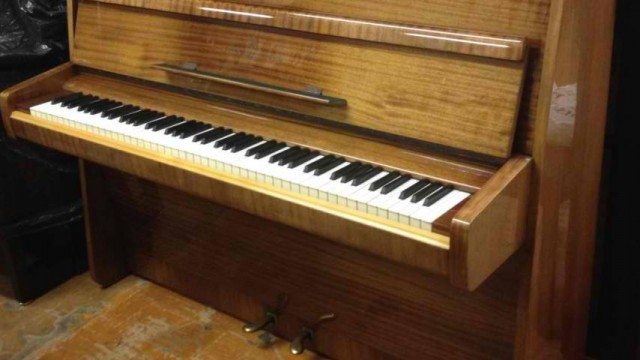 Steinway Piano Model Z – $2.08 Million
When John Lennon and Yoko One created the video for his hit song "Imagine", he used his own Steinway Piano; a Model Z. Of course it was the piano he used while he was composing and recording for the Beatles and for his numerous successful solos. Though some thought the model to be less than stellar, and Lennon had decorated it with his cigarette burns, the piano was sold for a whopping $2.08 million. Sold to George Michael, who appreciated its place in musical history, it carries with it part of the musical soul of a legend.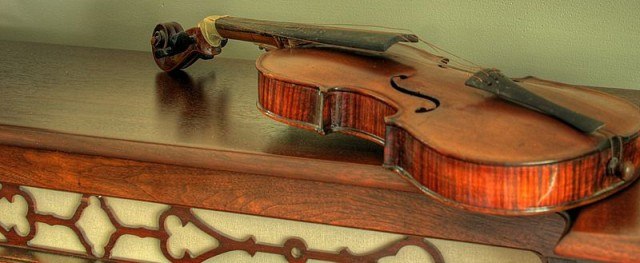 Lady Tennant Stradivari – $2.03 Million
Another of the Stradivari violins is the Lady Tennant. It was purchased by Sir Charles Tennant in 1900 to give to his wife. This expensive instrument sold at Christie's New York for $2.03 million. It is one of the 650 violins built by the famous luthier of Cremona that are considered to be in existence. Private sales of Stradivari violins have been negotiated that actually exceed this price, which makes news of the acquisition of his instruments, though often shrouded in secrecy, extremely interesting.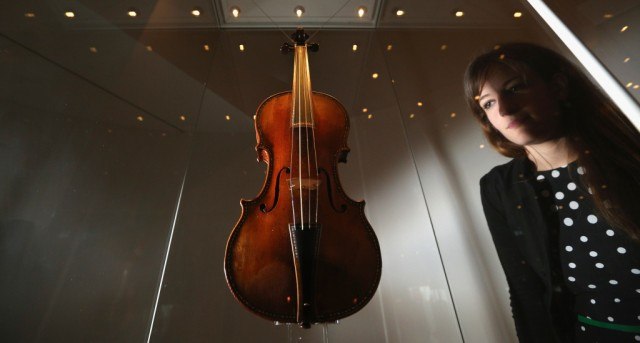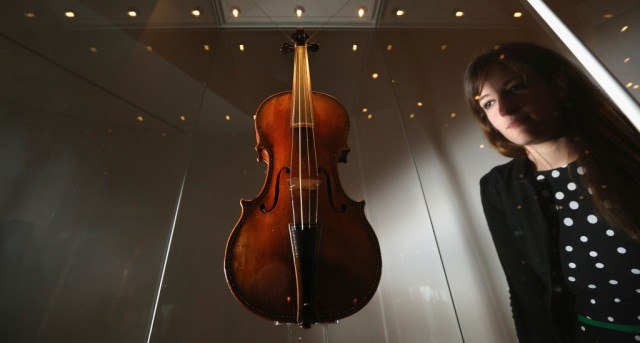 "Red Mendelssohn" 1720 Stradivarius – $1.7 Million
When Elizabeth Pitcairn's grandfather purchased the "Red Mendelssohn" 1720 Stradivarius for her as a gift in 1990, it was reported to have sold at Christie's London at auction for $1.7 million. What was unusual about this turn of events is that the instrument was desired by many, but at the age of only 16, the violin was destined to become a partner in Pitcairn's life. The film, "The Red Violin" is described as being inspired by this instrument, and it is suggested that the popularity and pathos of the story have combined to increase the violin's worth to $10 million.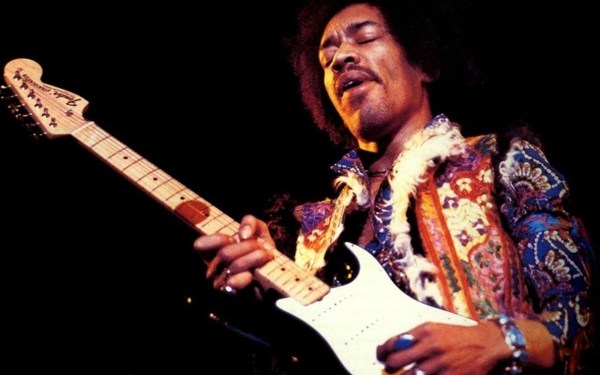 Jimi Hendrix Fender Stratocaster – $2 Million
Jimi Hendrix owned a lot of guitars that are worth millions now. He was a spectacular electric guitarist, and his Woodstock performance is simply iconic. He played on his 1968 Fender Stratocaster, and it was sold for $2 million. Though not proven, it is rumored that Paul Allen of Microsoft fame bought it. Some writers say that the guitar has appropriately stayed in Seattle, the birthplace of Hendrix.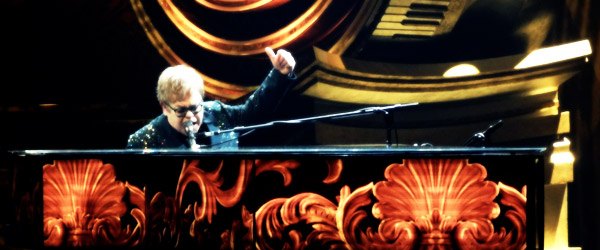 Yamaha Custom Grand Piano – $1 Million
The ever popular pianist and consummate performer Elton John has bought a $1 million dollar piano to use for his Caesar's Palace show. Extravagant is not a big enough word to describe the new Yamaha custom made grand piano. The piano is practically bionic. It can show recorded or live video using its 68 LED built in video panels. It can be programmed to coordinate colors and animations that accentuate John's music. The piano is named Blossom in honor of cabaret singer and pianist Blossom Dearie. John will use it for his new show called "The Million Dollar Piano", which is all about his life, and promises to be a show of shows.
From the historic to the contemporary, classical to rock and roll, this collection of Million Dollar Club instruments is a powerful commentary on the ability of iconic musicians to shape our world musically and socially. The personalities that created the instruments carry extraordinary weight in our imaginations as well; as we think about the fine craftsmanship and expertise it took to make them. The performers whose technical abilities and artistic expressions fulfilled the purpose of these instruments is also without parallel. Perhaps the monetary value placed on these instruments is simply a token of what they have meant to their owners and those who have performed with them. Though auctioned for extreme prices, they are actually priceless.