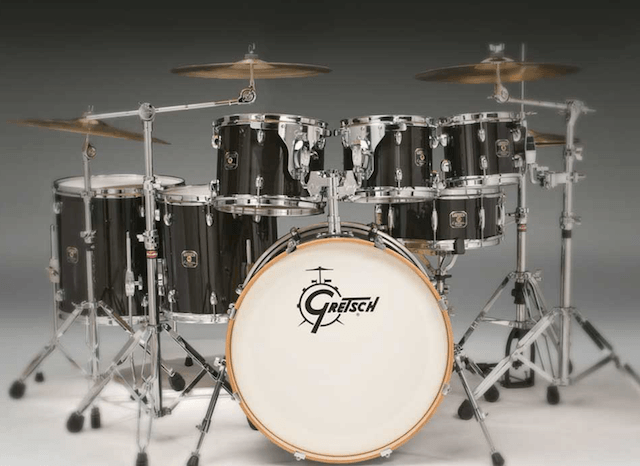 The drum is one of the oldest musical instruments still used today, and the modern drum kit has served as a bands foundation, regardless of genre, for years now. While a guitarist can pick up an American made, Fender Stratocaster (an objectively great, professional quality instrument) for around $1,299 dollars, this is not the case when it comes to drummers. When you include a basic set, add cymbals, add the hardware (cymbal stands, drum throne, bass drum pedal, etc), and everything else needed for a standard kit, drums can get quite expensive. A complete, mid- to entry-level kit can easily cost upwards of $1,000 dollars, and we aren't even talking about real nice ones that are made here in the states. So what are some of the most expensive kits that are out there today? Let's take a look at five different drum sets that will cost you a pretty penny. And remember, the sets on our list only include maybe a snare, a bass drum, a quick tom, and a floor tom. The hardware and cymbals are extra, depending on which ones you want.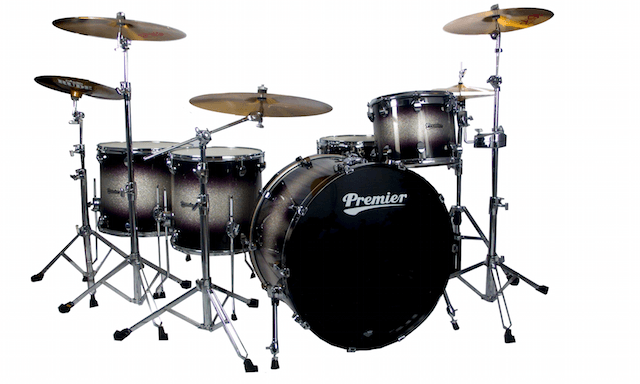 5. The Premier Series Elite Maple Concert Master Ace 24 – $4,399
Premier Percussion is an English drum manufacturer that can trace its roots back to 1923. Their drums have been used by countless professional drummers, and their Elite series are their flagship line of drums. This kit is made from both North American maple and birch, which gives the kit a very unique sound. It's a simple kit that offers a tom, a floor tom, a bass drum, and a snare.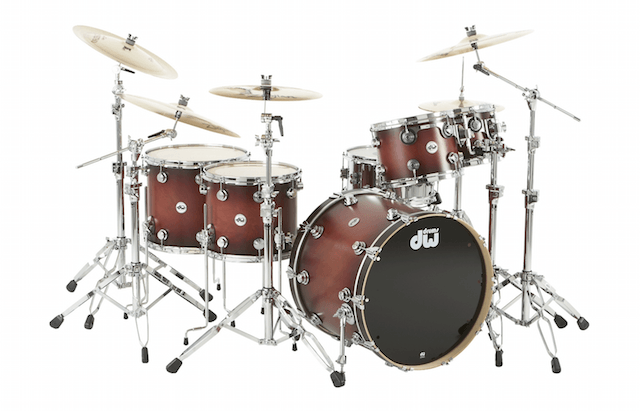 4. The DW Collector's Series Satin Specialty 5-Piece Shell Pack – $4,875
The Collector's Series from DW Drums are the brands flagship line, and obviously some of their most expensive ones as well. Constructed in the United States from American Maple, this all-American kit is one that many would love to own. It has the perfect balance of low-end punch with plenty of warmth and attack, making it applicable for many different genres. The kit comes with a bass drum, two toms, and two floor toms. You'll have to go elsewhere for the snare, hardware, and cymbals.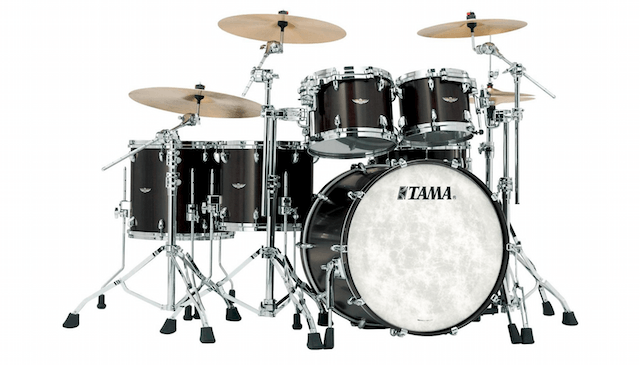 3. The Tama Star Walnut 5-Piece Shell Pack – $4,877
Tama's Star series of drums serve as the brands flagship line, and are a favorite among countless musicians around the world. Currently their Star Walnut 5-Piece remains as one of the most expensive offerings from the brand. They have perfected these kits over the years, and this set is the result of countless advancements and improvements. It comes with a bass drum, two toms, two floor toms, and a snare.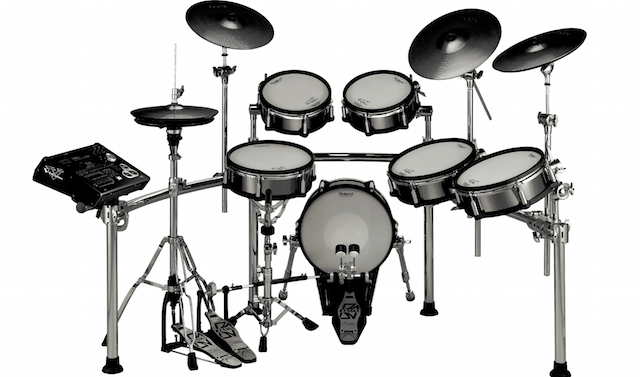 2. The Roland TD-30KV V-Pro Series – $7,499
"An electric drum set makes the list!? This is heresy" cry out the drum haters of all-things electric. I would normally agree with them, but not this time. Traditional drums are obviously still the popular choice, but the electric drum has improved over the years. Like all-things related to technology, electric drums just get better and better, and this is an example of one of the best ones you can get. While low end ones can't match "real" drums, the $7,499 dollar Roland TD-30KV V-Pro can. Electric drums are smaller than their wooden counterparts, but they don't feel the same right? That's not the case with this set, as this Roland feels exactly like the "real deal". Besides electric drums can be played quietly with headphones and have massive sound banks that contain the sound of basically every drum kit ever.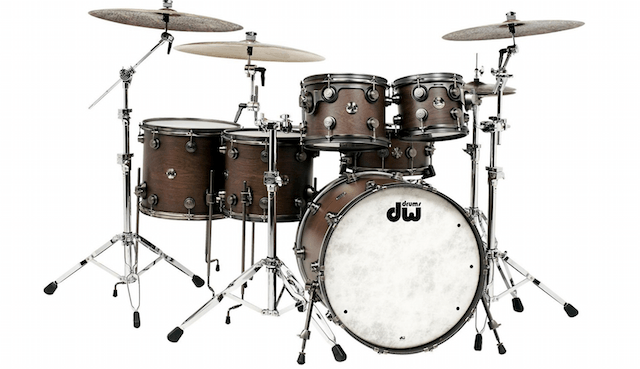 1. The DW Timeless Timber Romanian River Oak Kit – $7,999
We have another DW drum set that makes our list. At the ultra, high-end of things we have this unique drum set that is quite pricey. The kit includes a bass drum, two standard toms, two floor toms, and a snare. But like all of the kits on our list, it is the materials used to produce the drums that count. These drums are made from 1,500-year-old oak trees that were sitting at the bottom of the Olt River in Romania, and that's why this kit costs so much money. Wood is like wine: the older it is, the better it sounds.
Photo from musiciansfriend.com, gretschdrums.com