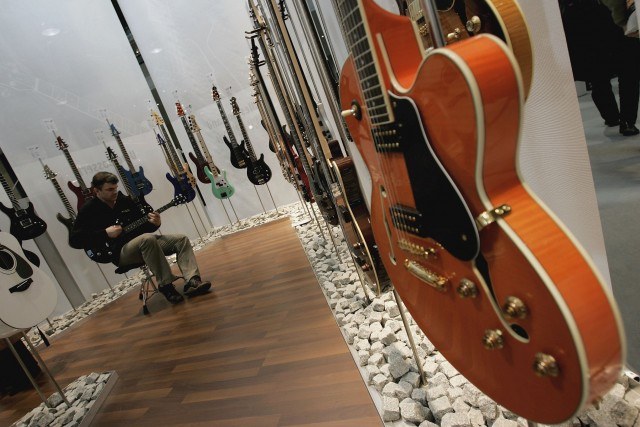 The massive Japanese corporation that is Yamaha is well-known for being a producer and designer for an extremely wide range of products that range from electronic devices to racing motorcycles. Most are probably familiar with Yamaha Motors, however the Yamaha corporation got its start in 1887 as a piano manufacturing company. Since then Yamaha has expanded is offering of musical instruments and they now produce guitars, pianos, drum kits, basses, xylophones, and much more. The companies guitars are some of their more popular products. Yamaha guitars are usually entry-level to mid-ranged instruments, as most are well-under $900 dollars. However Yamaha does produce many professional-grade instruments that cost a few thousand dollars, so let's take a quick look at the companies most expensive offerings. For the sake of this article, we examined the MSRP prices of their various instruments that they have listed on their website.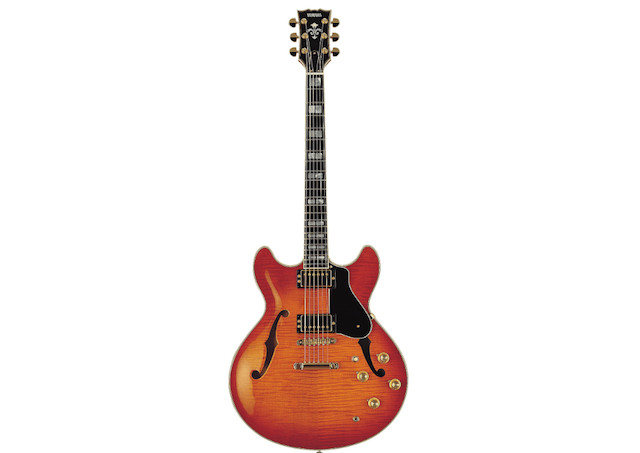 10. The Yamaha SA2200 – $2,999
The SA2200 is Yamaha's only hollowed-bodied electrical guitar, and one of the brands more premium instruments. The SA2200 combines a traditional design with Yamaha's expert craftsmanship to deliver a gorgeous guitar. The SA2200 features a laminated hollowed-bodied design made from figured maple, a mahogany neck, two Alnico V Humbucker pickups, two volume knobs, two tone knows, and a push-push switch. While the SA2200 can be used for a range of different types of genres and playing styles, jazz musicians will love this guitar especially for its tone.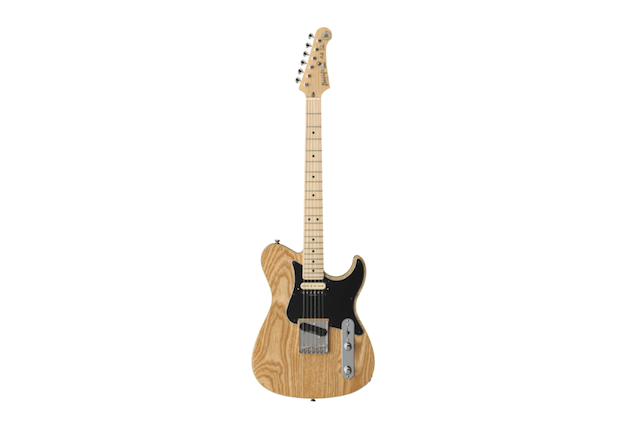 9. Yamaha PAC1611MS Mike Stern Signature – $3,299
The next guitar on our list is Mike Stern's Signature Yamaha, the PAC1611MS. For those unfamiliar with Stern, he is an accomplished Jazz guitarist who has released many albums, has been nominated for six Grammy awards, and has played with many bands including Blood, Sweat, & Tears. The guitar resembles a Fender Telecaster to some extent, but you can see how Yamaha changed the body of this guitar ever so slightly. The guitars body is made entirely from ash and it features a one-piece maple neck and fingerboard, a Seymour Duncan '59 neck pickup, a Seymour Duncan Hot Rails bridge pickup, a 3-position lever, a volume knob, and a tone knob. Due to the guitars ash body and the choice of pickups, this is a very bright, twangy, and "clear" sounding guitar.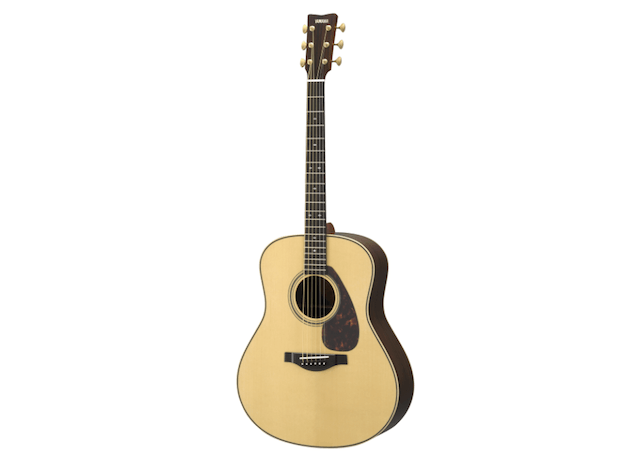 8. The Yamaha LL26 ARE – $4,025
The vast majority go Yamaha's most expensive guitars are made up of they acoustic and classical guitars, and they start with the $4,025 dollar LL26 ARE. This is a jumbo sized guitar meaning that its body is larger and thicker compared to standard acoustics guitars, which allows it to deliver a larger sound and accentuate the low- and mid-ranged frequencies even more. It features a solid sure top with Yamaha's patented A.R.E technology which stands for "Acoustic Resonance Enhancement". Basically they add various struts and refinements to improve the sound and manipulate the wood better. The rest of the body is made from solid rosewood, the neck is made from 5ply mahogany and rosewood, and it features a urethan finish. It's a no-fuss, high-end acoustic guitar that's sure to please.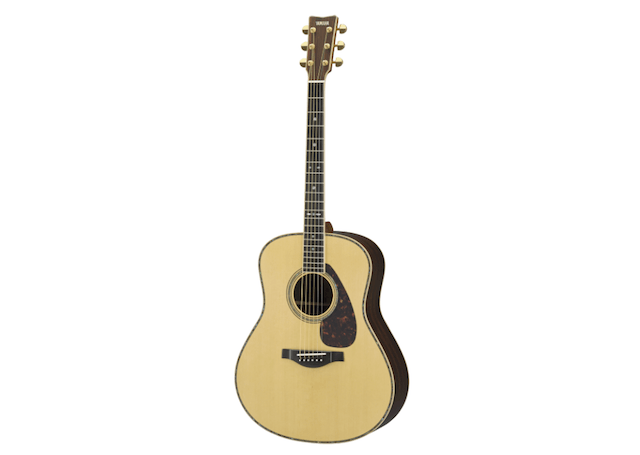 7. The Yamaha LL36 ARE – $4,850
The LL36 ARE is a slight step up from the LL26. These two guitars are virtually the same: they are the same size, have the same neck, same body, etc. However there is one very important difference: the materials. The LL36 is made with solid Indian rosewood instead of standard rosewood. Indian rosewood is often considered a more premium form of rosewood and offers a better sounding experience.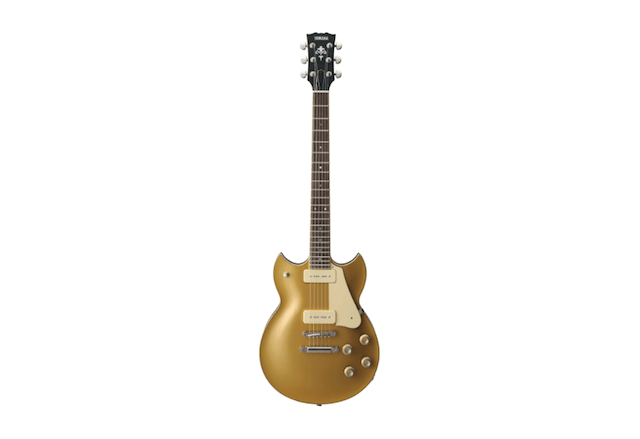 6. Yamaha SBG1802 – $5,100
Yamaha's SBG line of guitars contain some of the brands flagship electric guitars. The SBG1802 is a vintage-inspired instrument with added modern upgrades. It has a curved maple and mahogany body whose design looks like a cross between a Gibson SG and something Paul Reed Smith would make. The neck is made from mahogany and it has a rosewood fingerboard. The pickups used are Seymour Duncan Sp90's, a modern take on the classic P90 pickups that were popularized during the 1940's and the 1950's. They produce a very bright sound that's ideal for jazz or blues rock.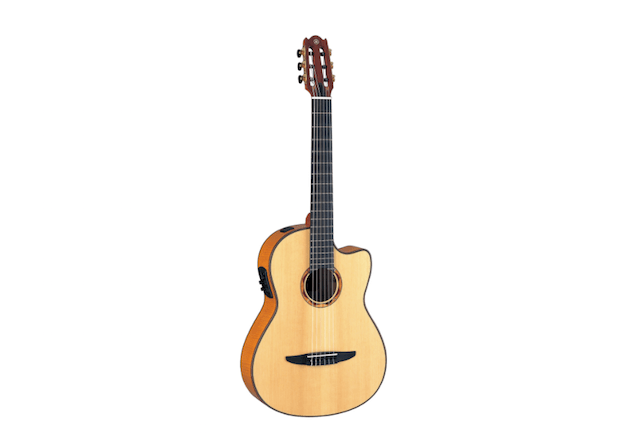 5. The Yamaha NCX2000 Acoustic-Electric Classical Guitar – $5,050
For the modern classical guitarist, the NCX2000 is Yamaha's flagship acoustic-electric nylon string guitar. It combines the features of classic guitars with many aspects seen on modern acoustic guitars, namely it has a cutaway allowing the player to easily access the higher frets and it has a pickup. It features a solid Hokkaido spruce top, a solid flamed maple back and side, an African mahogany neck, a rosewood and ebony fingerboard, and a System61 2way A.R.T. pickup system.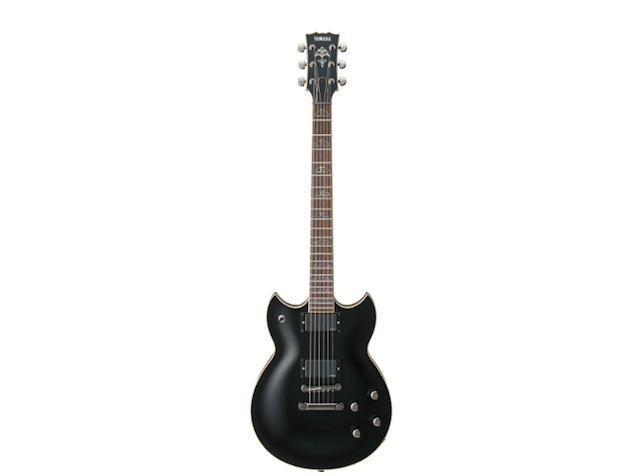 4. The Yamaha SBG1820A – $5,300
The SBG1820A is essentially the "metal" version of the standard SBG1802. The guitar is made from the same types of wood, however it features an all-black paint job, black hardware, and an interesting fretboard inlay. The biggest difference here is also the pickups used, as this time the guitar has an EMG85 in the front and an EMG81 in the back. Those EMG pickups make this guitar great for hard rockers, metal musicians, and anyone looking for a more aggressive and harder sounding guitar.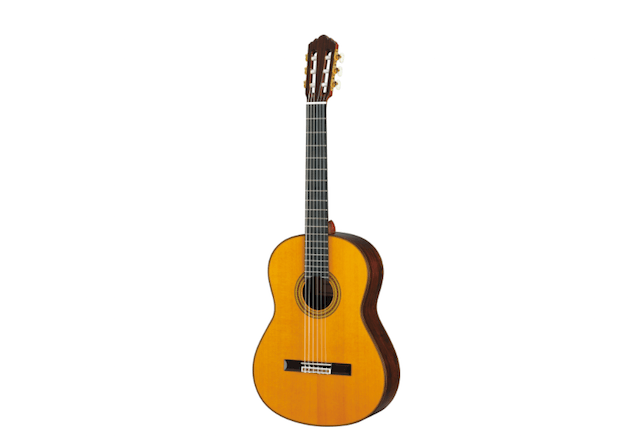 3. The Yamaha GC42 Classical Guitar – $6,000
Yamaha's GC line of classical guitars contains some of the brands finest work and some of their most expensive instruments. All instruments in this line are crafted entirely by hand, meaning each one is truly unique. Customers have the choice between either a solid American cedar top or a solid spruce top. The guitar is then made with solid Madagascar rosewood sides/back, an African mahogany neck, and an ebony fingerboard.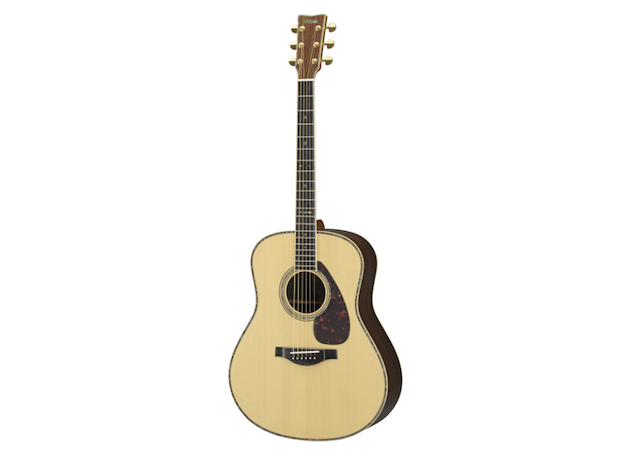 2. The Yamaha LL56 Custom ARE – $7,299
The LL56 Custom ARE currently serves as Yamaha's flagship acoustic guitar. It's a jumbo bodied instrument that features a solid Engelmann spruce top with their A.R.E. technology, a solid Indian rosewood back/side, a 5ply mahogany and rosewood neck, and an body fretboard. Additional the instrument features beautiful abalone inlay work that can be found throughout the instrument.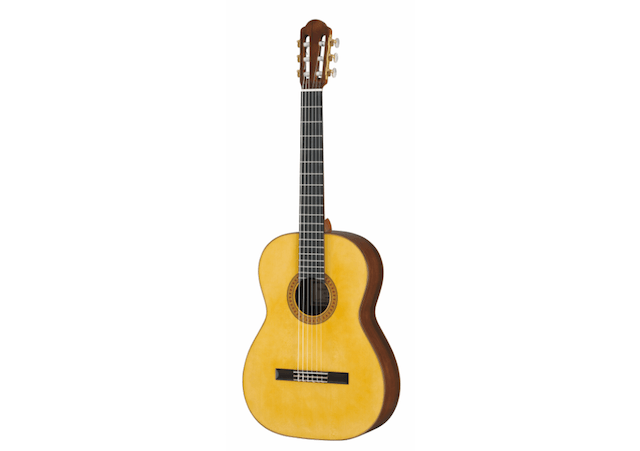 1. The Yamaha GC82 Classical Guitar – $18,000
At $18,000 dollars, the GC82 is the most expensive guitar that Yamaha currently sells. It's a classical guitar that's available with either a German spruce top or an American cedar top. From there the guitars are made with a solid Madagascar rosewood back/side, a cedar neck, and an ebony fingerboard. This is the companies finest guitar and is meant to be reserved for professional musicians, although if you're very wealthy, then obviously you can have it also.
Photo by Ralph Orlowski/Getty Images, Yamaha