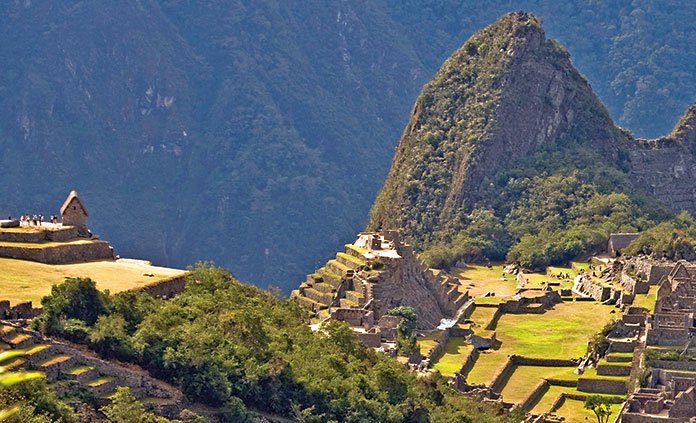 If you are planning a vacation, you should consider a trip to Peru. The ancient ruins and culture are reasons enough to visit this beautiful country. You can also meet interesting people and see places, unlike anything you have ever seen. Just the views alone are reason enough to take the trip. A vacation should not only be exciting, it should also be relaxing. Part of the reason for a vacation is to stay in a luxurious hotel, eat delicious food, drink whenever you feel like, and to be treated like royalty. If you are planning a trip to Peru, each of the following hotels is the best in the country. When you stay at any of the following hotels, you can immerse yourself into the interesting and ancient culture.
The Miraflores Park Hotel, Miraflores District Lima
This hotel is considered to be one of the most luxurious hotels in Peru. It is located in one of Lima's most fashionable areas. This hotel is located in a beautiful garden right beside the Pacific Ocean. There are a variety of suites to choose from the face either the garden or the ocean. Each bed has a king size bed, a living area with a desk, a luxurious marble bathroom, a fully stocked mini-bar, a flat screen television, and free wireless internet.
There are a few dining options at the hotel. If you choose to dine by the gorgeous garden, you can enjoy Mediterranean, Asian, or Peruvian dishes at Tragaluz Restaurant. For a spectacular view of the ocean, Lima, and the Pacific Ocean, the Observatory Restaurant is located on the 11th floor of the hotel. They have a delicious breakfast buffet and a full breakfast menu. Finally, if you want to have a drink before a night on the town, you can stop in Belo Bar for la cocktail, a snack, and even a light meal.
If you want to spend a day relaxing at the hotel, the Zest Spa offers massages, body therapies, and beauty treatments that will amaze and relax you. If you don't want to interrupt your fitness routine while you are on vacation, you can take advantage of their modern fitness center. The gym is equipped with an elliptical, two treadmills, and two stationary bikes. They also have Cybex training equipment to tone your muscles. If you visit the hotel at the right time of the year, you can take a swim in the heated rooftop pool with incredible views of the Pacific Ocean and Lima.
The rooms in this hotel range from $284 to $724 per night.
http://www.belmond.com/miraflores-park-lima/
Belmond Hotel Monasterio, Cusco
This hotel is actually a former monastery that dates back to 1592. This is the reason that the hotel is decorated with religious art. It is located in Cusco's lively historical city and is just a couple blocks from Plaza de Armas Square. Each of the rooms is luxurious, complete with cable television, a flat screen tv, free WiFi, and an iPod docking station. Also, you can request an oxygen-enriched room.
When you arrive at the hotel, you are welcomed with coca tea and fresh fruit. The hotel offers a 5-star dining experience. The Tupay and the Illairy Restaurants offer Andine cuisine and breakfast. If you love wine, the lobby bar has a large selection and it can also be delivered to your room. If you want to have fun on the hotel grounds, you can go mountain biking and horseback riding. If you feel like taking a hike, the trek up Machu Picchu is amazing.
After all that work, you can enjoy a massage or a relaxation treatment in the spa. If you want to be adventurous and explore the city, the Cusco City Center is famous for its amazing food and history. There are plenty of places that you can explore.
If you are going to stay at this hotel, you can expect to spend between $288 and $818 per night.
http://www.booking.com/hotel/pe/monasterio-cusco.en-gb.html?aid=1181684&label=16-10-16
J.W. Marriott, Cusco
This 5-star hotel has been ranked in the top 10 hotels in South America. It received the Readers' Choice Award in 2015 by Conde Nast Travel. It is actually built atop of ancient Incan ruins. It is located just steps from Cusco's Plaza de Armas. The rooms have a supplementary oxygen enriched system for more comfort due to the hotel's high altitude. The rooms have luxury perks including king size beds, a 42-inch television, free high-speed internet, and 24-hour room services.
The marble bathrooms are reason enough to stay at the hotel, and each has the softest robes and slippers you have ever worn. If you want a room with a beautiful view, you should request a Courtyard Room. The hotel offers a free complimentary breakfast buffet, or if you have a busy day planned, you can enjoy the complimentary Grab-n-Go breakfast. The Qespi Restaurant is located in the hotel, and you can enjoy some of the best Peruvian dishes.
If you want to sit down and have a drink, you can visit the hotel's Qespi Bar, where they serve cocktails and light appetizers. For a more casual dining experience in the hotel, you can enjoy a meal or a drink at the Nina Soncco Lounge. After a long day of sightseeing, you can visit the hotel spa and enjoy one of many rejuvenating and therapeutic services, such as a massage or a body scrub. If you want to spend some time away from the hotel, there is plenty to see and do just blocks of the hotel.
The nightly cost of a room at the hotel is between $210 and $597.
http://www.marriott.com/hotels/travel/cuzmc-jw-marriott-el-convento-cusco/
Tambo del Inka hotel and Spa
This amazing hotel is one of the most exclusive in the Sacred Valley of the Inca's. It offers you a peaceful retreat away from the city. The dramatic two story stone fireplace in the lobby works great with the hotel's earthy and welcoming décor. It is just a 5-minute walk from the Plaza de Armas Square and just 2 km away from the Sacred Valley ruins. If you are looking for something interesting to do outside of the hotel, these two places won't disappoint.
This is the only hotel in Urubamba that has a private train station to Machu Picchu. There are three different suites to choose from, each has a king size bed, a large flat screen television, free internet, and a large, comfortable sitting area. Each room also has a balcony with a gorgeous view. If you want to relax and feel 10 years younger during your stay, the techs in the hotel's spa can work wonders. The hotel's restaurant promises a culinary experience that will amaze you. If you want to take a swim, you can enjoy the hotel's heated pool with is located right by its fitness center.
The cost of a room at this hotel starts at $275 per night.
http://www.tambodelinkaresort.com/?propertyID=3285&EM=EM_YEXT_GLOBAL_WEBSITE_LC_3285_LAD&SWAQ=953P
Inkaterra Machu Picchu Hotel, Machu Picchu Pueblo
This hotel is one of the true luxury hotels in the area. It is set on 11 acres of cloud forest gardens. If you take a walk around the grounds, you can enjoy the largest private collection of orchids in South America. It is also a sanctuary to the endangered speckled bear. The rooms in the hotel are very cozy and not too pretentious. Each room has a beautiful fireplace, thick alpaca blankets, and spa style bathrooms.
If you choose to stay in one of the larger suites, they have plunge pools, a private garden, and a large sofa located right next to the mini bar. The view in the larger suites is amazing, as you have a large panoramic view of your own personal jungle
The cost of a room at this hotel starts at $434 per night. If you choose a larger suite, you can expect to pay $817 per night.
http://www.inkaterra.com/inkaterra/inkaterra-machu-picchu-pueblo-hotel/the-experience/
If you are planning a trip to Peru and want to stay in luxury and paradise, each of the hotels listed above are the best around.