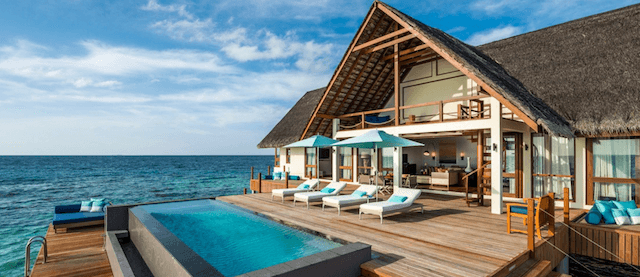 The Four Seasons Hotels and Resorts are known throughout the world as some of the nicest that money can possibly buy. All of their locations maintain high-levels of standards for various hotel practices to ensure an experience like no other. The Four Seasons certainly are not hotels for those seeking a "budget" stay. You will be paying top-dollar for these hotels and resorts, which should come to no surprise. The Four Seasons brand has hotels all over the world, and while they all retain high levels of luxury and comfort, some are better than others. We are going to take a look at some of the best Four Season hotels in the world that we feel are superior to the rest. The following hotels are in no particular order.
5. The Four Seasons Hotel George V – Paris, France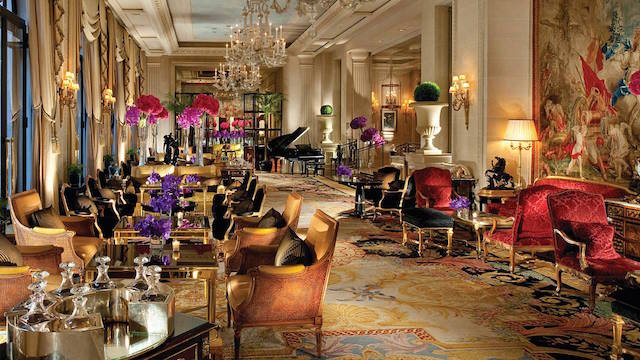 Erected in 1928, The Four Seasons Hotel George V has kept hold of its classical styling in this hotel that offers top-notch beauty, and premium luxury. Located in the great city of Paris, France this Four Seasons makes our list due to just how extravagant it is. From the luxurious rooms, the scenic views of Paris (including the eiffel tower), to the 18th century art and tapestries found throughout, this hotel certainly is one of the best.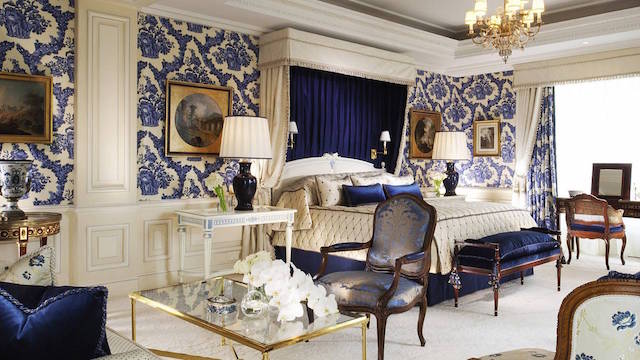 The hotel offers 244 expansive guest rooms and suites that are just beautiful. You also get pretty amazing service and access to the spa, pool, fitness room, the award winning fine ding restaurant Le Cinq, and access to the heart of Paris. In a city known for its luxury and style, this Four Seasons certainly delivers.
4. The Four Seasons Hualalai at Historic Ka'upulehu – Hawaii, United States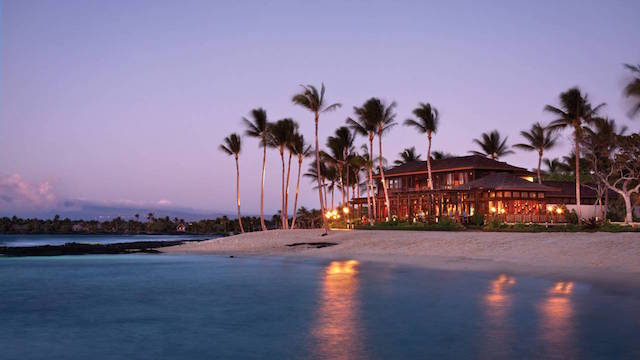 The next Four Seasons hotel and resort that we are going to look at is known as The Four Seasons Hualalai at Historic Ka'upulehu in the beautiful islands of Hawaii. This Four Seasons is located on the largest Hawaiian Island making it also a lot easier to travel too. This particular Four Seasons resort is  in two large bungalows with adjoining villas that are located right on the water.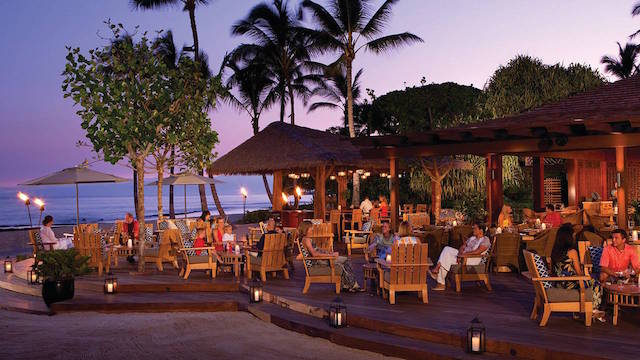 The hotel aims to capture the essence of Hawaii, and it certainly does exactly that. The hotel offers 243 guest rooms and suites in addition to three premium villas. This resort is a perfect romantic getaway for two given the destination and the amenities the offer to couples; its also a fantastic place to get married. Additionally, this resort can accommodate families as well and offers a plethora of activities from ocean canoeing, to snorkeling, golfing, and exploring this amazing Hawaiian getaway. Fine dining, multiple bars, a few pools, a spa, and all the other things that make a Four Seasons special are also found here.
3. Four Seasons Hotel Gresham Palace – Budapest, Hungary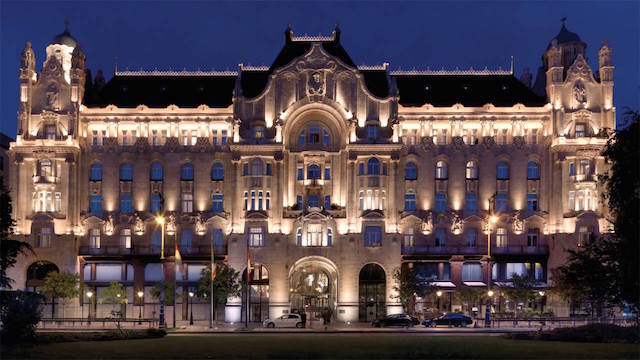 For the next hotel on our list we will be traveling to Hungary. The Four Seasons Hotel Gresham Palace is arguably the nicest hotel in all of Budapest, and it certainly lives up to its name. Budapest is not the most popular destination in Europe, however it truly is an amazing city unlike no other that is filled with rich architecture and history. The hotel itself was built in 1906 and is a prime example of Art Nouveau architecture. It was constructed originally as apartments and offices, however it has since been converted to a five star hotel in in the early 2000's.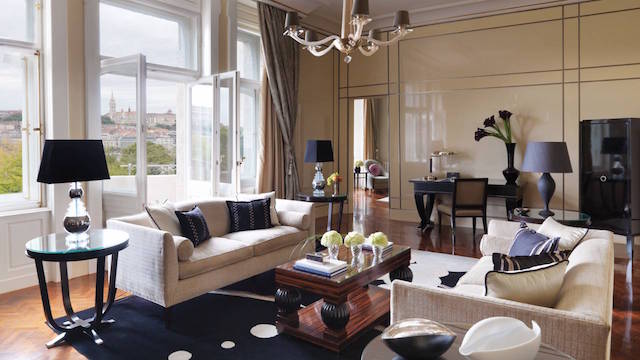 Between its elegantly modern interior that is reminiscent of traditional Hungarian cultural themes to its spectacular view of this European city, it is not wonder why this Four Seasons in particular wins so many awards and recognitions. From the restaurant, to the service, to the spa and fitness center, and the expansive luxury suites this hotel is certainly one of the premier hotels in central Europe that is certainly befitting for a king.
 2. The Four Seasons Bora Bora – Bora Bora, Society Islands of French Polynesia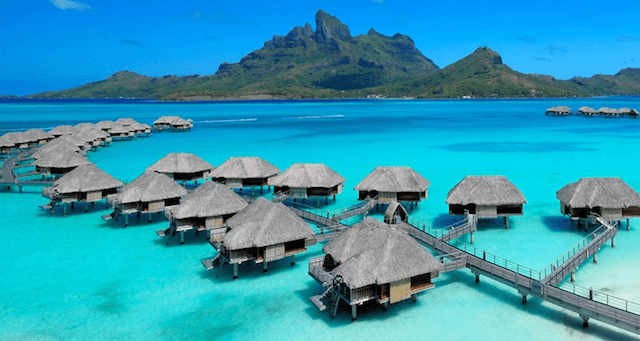 We have covered this hotel before, and we just can't get enough of the Four Seasons in Bora Bora. This resort is in my opinion one of the nicest in the entire world. While Bora Bora is a popular travel destination, it is still pretty off-the-grid giving you a true island getaway. This hotel and resort has received many awards and accolades during the its course of operation and their should be no surprise as to why that is.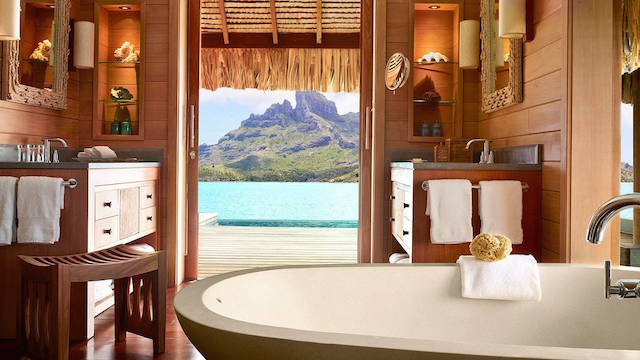 The resort has everything you want, and staying out in one of the suites out on the water is an experience like no other, I mean they are even complete with a small infinity pool. The suites located on the water also prove top-notch luxury and are actually quite expansive with the largest ones being able to comfortably sleep six people. This is easily one of the nicest Four Seasons hotel in the world, and one of the nicest hotels just in general.
 1. The Four Seasons Maldives at Landaa Giraavaru – Landaa Giraavaru, Republic of Maldives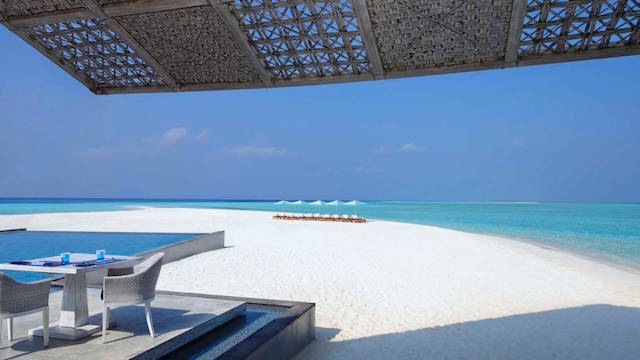 The Maldives are about as luxurious as it gets when it comes to islands and island resorts. The entire country is comprised of tiny sandbar islands, coral reefs, and atols that have popped up slightly above the clear blue ocean. On the island of Landaa Giraavaru is a Four Seasons resort (also pictured in the title image). The Maldives make Bora Bora look like a city as these islands are pretty small. The islands are located in the Indian Ocean and the Arabic Sea.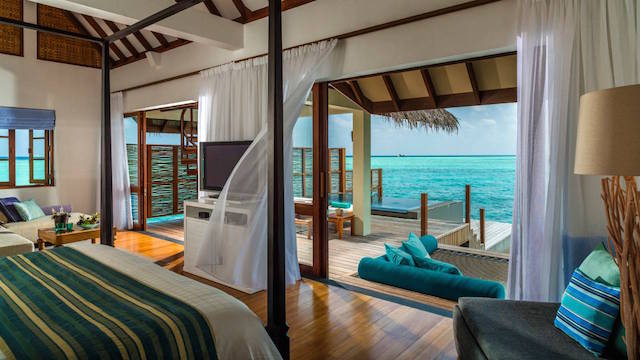 The resort offers some up some pretty incredible accommodations and a variety of amenities for their guests. The Maldives also draw their cultural traditions from both India and the Arabs. The hotel is also found in a World Wildlife Reserve, so saying its "nice" is an understatement. When you combine that with island life, you have a pretty exotic resort on your hands that is out of this world. If you want to get away from it all then you should definitely come to this hotel, as it is arguably the nicest island experience that you can get.
Photos from Four Seasons