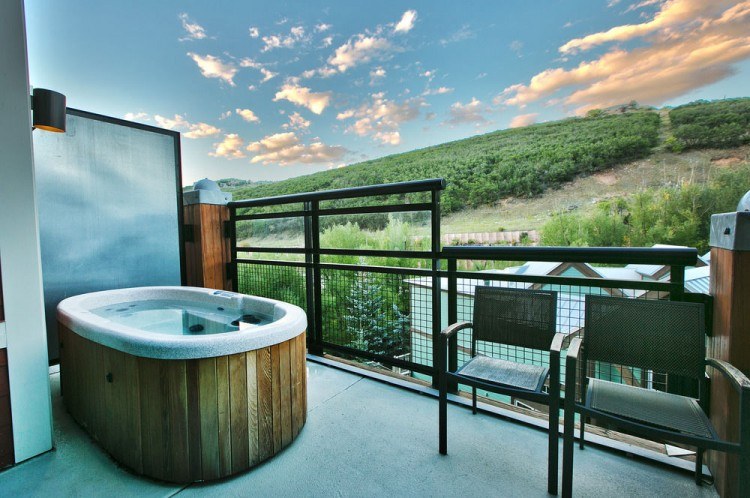 The Sundance Film Festival is the largest independent film fest in the U.S., hosting tens of thousands of attendees each year. When the annual event rolls around people don't come just to view shorts and movies, but to partake in luxe parties and mingle with high profile celebrities. Those who want to make a big celebration of going to Sundance often opt to stay at Main & Sky, a high end property that's the epitome of upscale. Here's more about this gorgeous gem in Park City.
Prime Location
Main & Sky is ideally situated for Sundance Film Festival attendees, which is one of the many reasons that so many people clamor to stay there. The Herber Avenue property is only a mile from the famous Deer Valley ski resort, a short three minute walk to several ski lifts, and a seven minute walk to the Egyptian Theater. It has a central location in Park City, and those staying there will find they have a much easier time getting around to the area's best restaurants, entertainment, and sights. For years Main & Sky has been a central hub of Sundance, hosting famous guests and being very close to some of the event's most exclusive parties. Those who hope to spot celebs during their time in Park City would do well to put this hotel on their short list.
Exquisite Amenities
The big draw to Main & Sky is its incredibly luxurious and upscale atmosphere. It's top notch all around, from the decor and custom furnishings to the impeccable service and sumptuous rooms. Some of the amenities that the hotel offers include a fully equipped gym, hot tub, and relaxing indoor pool. Main & Sky also has a rejuvenating spa on-site, Sugati Spa & Wellness, that offers world class treatments and in-room massages.
There are two chic, rustic eateries on the property: Coal & Lumber, which serves a menu of healthful locally sourced fare, and The Tavern. The latter is a perfect spot for meeting with friends and grabbing a drink in the evenings. Guests at the hotel will also be pleased to find that breakfast, Wi-Fi access, and ski resort transfers are complimentary.
Accommodation Options
The suites and residences at Main & Sky are just as gorgeous as the rest of the property, and there are several options to choose from. All accommodation at the hotel is spacious with fireplaces, private balconies, beautiful en-suite bathrooms, flat screen televisions, wet bars, and Bose audio systems. The two bedroom suites are fabulously plush and comfortable, and the one to three bedroom apartments add sleek kitchenettes or kitchens and separate living and dining areas. Each has wonderful views of the area, and select suites and apartments feature decks with hot tubs and pool tables.
For attendees at the Sundance Film Festival who want the ultimate luxury, Main & Sky offers a private penthouse suite with its own 2,500 square foot deck. The penthouse also has three bedrooms, 3.5 bathrooms, a private balcony with incredible views of Park City, and jetted tubs in the bathrooms.
Starting price per night: $1,115 per night
Website: http://www.skyparkcity.com