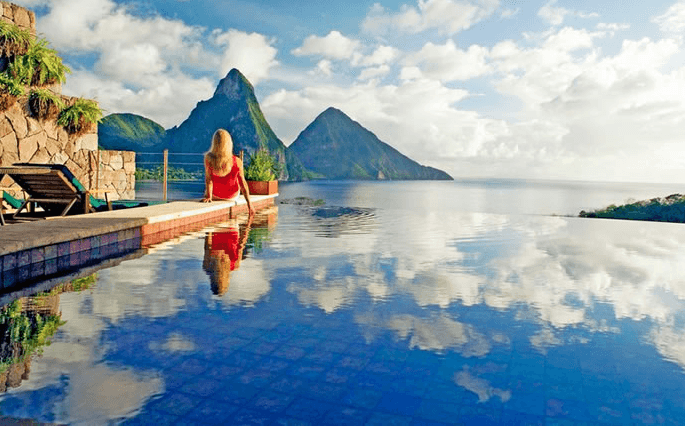 Jade Mountain is never going to be a financial monstrosity of a resort because it only has 30 accommodations. Some say less is more, and in this case it's way more. So while Jade Mountain may not earn the dollars that resorts with hundreds and hundreds of accommodations earn – it still might be the best kept secret in the world.
Where do we begin with this resort. Do we start with the all the incredible infinity pools, the large Sky Suites, or should we just discuss the most incredible panoramic views of the Caribbean Sea from all rooms. It's just astonishing. There are over 24 infinity pools and 6 Sky Jacuzzi Suites, take your pick. The rooms are pretty much categorized by size, infinity pool or spa, and type of phenomenal view. Not bad right? The Sky Suites do not have television, radios, WiFi or phones truly making the resort experience come to life. (You can still get WiFi if you desperately need it)
The inside of the suites are incredible. The bathrooms alone are spectacular. Why? They have whirlpool tubs, hardwood vanities and incredible views of the sea. Expect to pay a pretty penny if you do decide to venture to Jade Mountain. The rates start at $1,525 – $1,725 a night. As you increase your infinity pool and view the price goes up and up and up. It's worth it though, you'd be hard pressed to find a more gorgeous hotel.
You might one to move quickly though – remember how we said Jade Mountain was one of the best kept secrets? Well, it was awarded the Top Resort in the Caribbean, Bahamas and Bermuda in 2013. Looks like the secrets out.
Check out some of these wonderful shots below!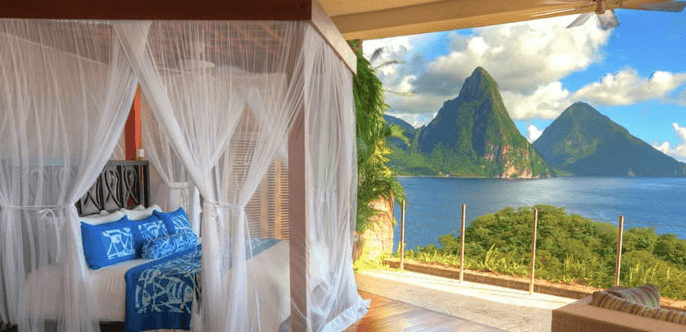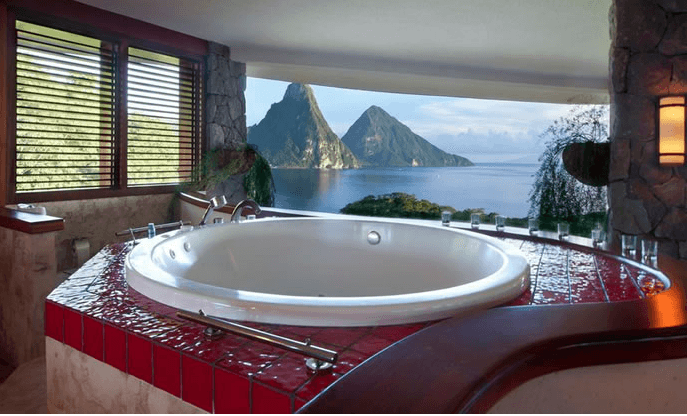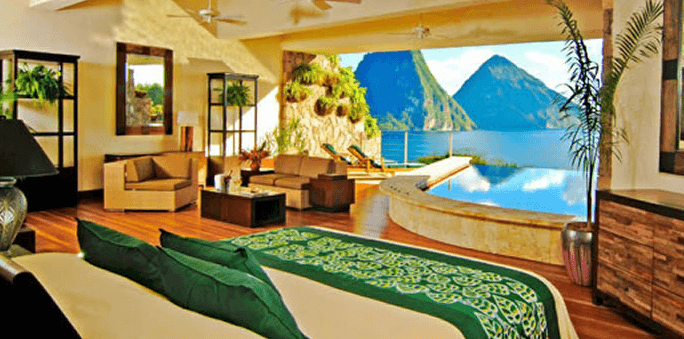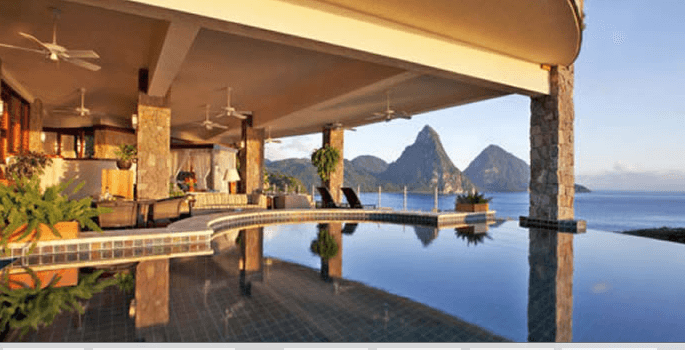 Images via Jade Mountain