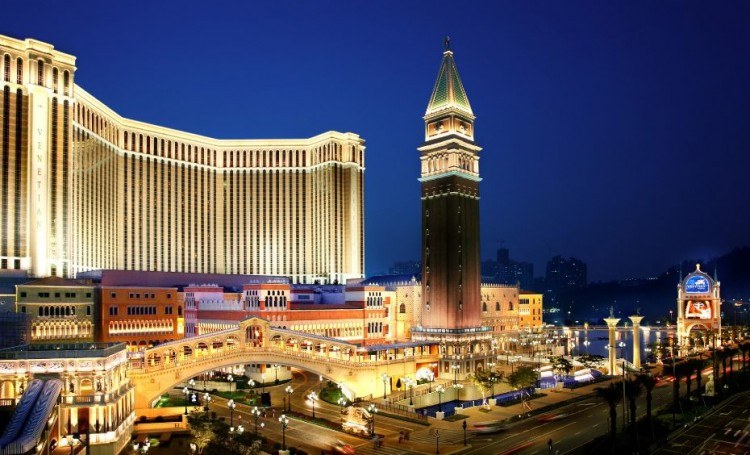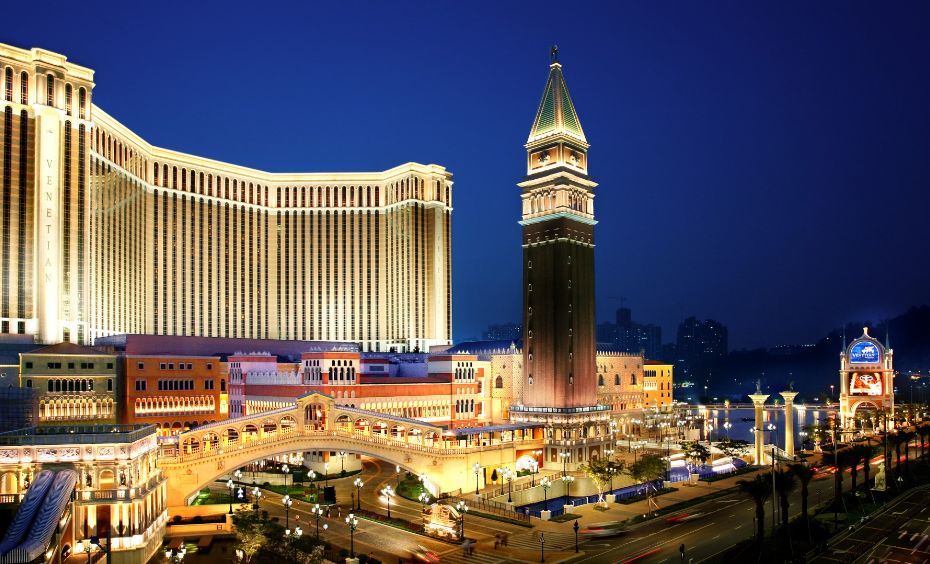 Macau is mostly known as an exotic location to take a gambling trip due to its many casinos, but there are plenty of other reasons for making it a vacation destination. If you're a foodie you'll be enthralled by Macau's dining scene and its Michelin-starred eateries, and history buffs will be intrigued by the architecture and cultural sights in the area. Macau is also host to some of the most lavish hotels in Asia, and if you prefer five-star accommodation you'll find an incredible selection there. Here are five of the top hotels in Macau.
1. Mandarin Oriental Macau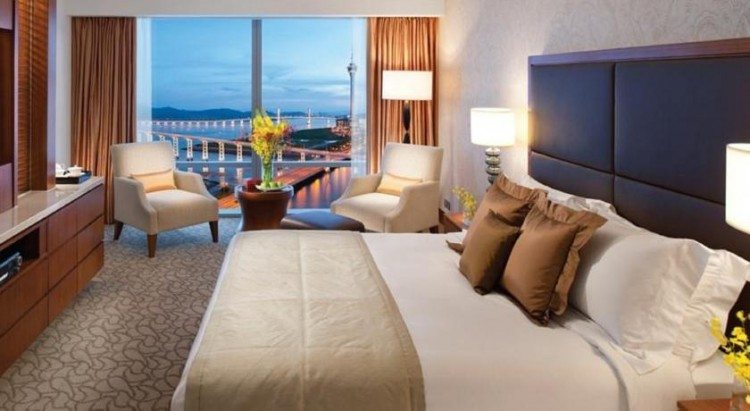 The Mandarin Oriental Macau is a grand, towering hotel with a modern glass facade and a distinguished profile. It's less than three miles from the historical ruins of St. Paul's and the Macau Tower, plus the hotel overlooks Nam Van Lake and Outer Harbor.
There's an assortment of deluxe amenities on site, including a fitness center, rejuvenating spa, and heated outdoor pool. Mandarin Oriental Macau has several dining options including a relaxed lounge, swanky bar with skyline views, upscale bakery, Chinese restaurants, and a restaurant that sells classic American and Western European cuisine.
The hotel's rooms all have fantastic views, Nespresso machines, flat screen televisions, movie libraries, and complimentary WiFi access. The spacious bathrooms feature marble tile and separate TVs. On the upper levels of the Mandarin Oriental Macau are luxurious suites with separate living and dining areas and private bars.
Nightly rate: starts at $219
Link: http://www.mandarinoriental.com/macau
2. Wynn Macau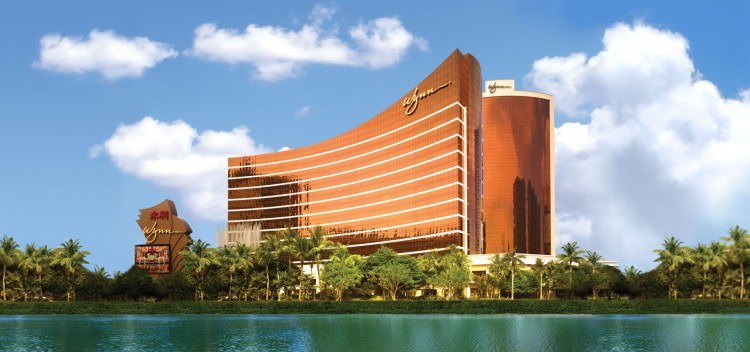 Wynn Macau is a fabulously opulent five-star hotel that's a short walk from bus stations, Nam Van Lake, and Casino Lisboa. Its bronze facade is an incredible piece of modern architecture that's definitely picture worthy. The hotel hosts its own art gallery, meeting and event spaces, and a shopping center with boutiques from designers such as Giorgio Armani, Gucci, Hermes, Dior, Chanel, and Cartier.
Live entertainment is on-site weekly, and additional amenities include a fully equipped gym, salon, and spa with treatments such as steam baths, massages, and scrubs. Wynn Macau's pool has a number of ornamental fountains, grand decor, and cabanas. Restaurants on-site include several bars and lounges, four casual dining eateries and cafes, and four fine dining restaurants with exhilarating decor including Mizumi, which is headed by three Michelin-starred chefs.
Rooms at the hotel are quite stylish and have panoramic lake and city views, flat screen televisions, and en-suite bathrooms with soaking tubs. Upgraded one and two bedroom suites feature private bars, extra bathrooms, and separate living areas.
Nightly rate: starts at $246
Link: http://www.wynnmacau.com/en/
3. Banyan Tree Macau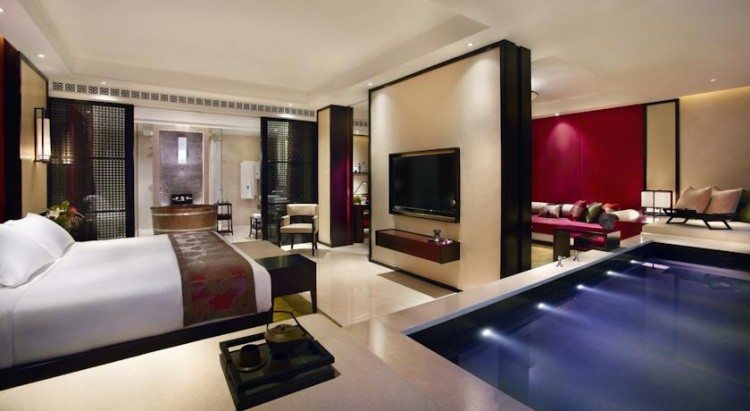 The luxurious and upscale Banyan Tree Macau is a high rise property that's close to Macau Tower, the ruins of St. Paul's, and the Galaxy Macau casino. If you're looking for hotels in Macau with lavish spas this is an excellent choice, as the spa at Banyan Tree Macau has 19 different treatment rooms. Other amenities at the hotel include an outdoor pool, indoor pool, full gym and fitness center, and spacious ballroom.
Dining options include the beautiful Banyan Lounge, which offers drinks and an afternoon tea menu, a poolside cabana restaurant, a glamorous modern restaurant called Belon that offers prime cuts of meat and fresh seafood, and Saffron restaurant. Saffron is the hotel's signature establishment that serves a menu filled with authentic and flavorful Thai dishes.
Banyan Tree Macau's rooms have posh decor with WiFi access, televisions, tea and coffee making equipment, minibars, and gorgeous city views. There are also suites available with private indoor plunge pools and villas, which have kitchens and private outdoor pools.
Nightly rate: starts at $322
Link: http://www.banyantree.com/en/cn-china-macau
4. Starworld Hotel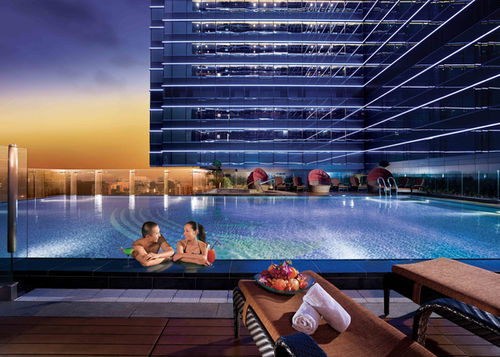 One of the finest hotels in Macau that's in the Se District is Starworld, a high rise casino resort that's close to the Macau Tower, Macau Ferry Terminal, and coast of the South China Sea. Some of the world class amenities offered at the hotel include a fitness center, business center, ballroom, free shuttle service to the Ferry Terminal, live music entertainment, and a pool on the 17th floor with a luxurious sundeck.
There are a number of dining options on-site, including the 16th floor Whisky Bar, which serves cocktails, cigars, wine, small plates, and features live entertainment. Temptations is the hotel's restaurant that serves international cuisine, such as Portuguese seafood rice, pan fried foie gras, and African chicken. This restaurant is also where guests can go to enjoy Starworld Hotel's complementary breakfast spread.
The rooms at Starworld Hotel are sleek and modern with flat screen televisions, great views of the sea, complimentary WiFi access, tea equipment, and coffeemakers. Upgraded suites have separate living areas, and all guest room options at the hotel include private en-suite bathrooms with marble tile and spacious spa-style tubs.
Nightly rate: starts at $188
Link: http://www.starworldmacau.com/en
5. Galaxy Macau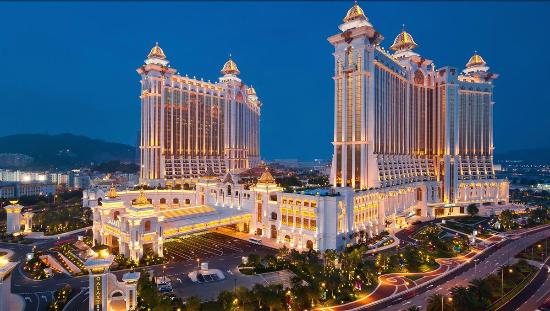 One of the most striking hotels in Macau based on appearance alone is Galaxy Macau. The resort's high rise towers are covered in white and gold, and the 5-star property is situated near Macau Tower, the ruins of St. Paul's, and the Cotai District.
In addition to a grand casino, this high end hotel has its own shopping center, water park and wave pool, private beach with water slides, lazy river, spa, full gym and fitness center, and a number of beautiful themed gardens. The size of the resort is absolutely palatial, and there are over 30 restaurants, cafes, fast food stops, fine dining experiences, and bars on-site. In all, the dining options at Galaxy Macau have earned 17 Michelin Awards.
The decor of the guest rooms at the resort match the refined and sleek look of the rest of the property. Rooms come with complimentary WiFi access, minibars, flat screen televisions, and large bathrooms with luxurious details and designer toiletries. Upgraded suites at Galaxy Macau have DVD players, stereo systems, separate living rooms, and tea and coffee making equipment. For those who want the ultimate vacation experience, butler service is available.
Nightly rate: starts at $151