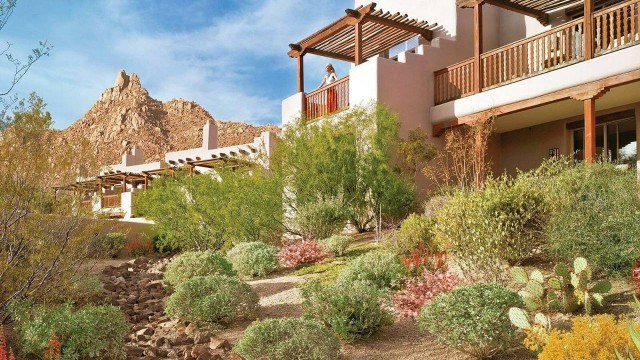 Most people would not consider going on vacation in a desert for obvious reasons, however if you want an alternative vacation spot in a top-notch resort, then consider staying at the Four Seasons in Scottsdale, Arizona. The New York Times once described Scottsdale as "a desert version of Miami's South Beach" and it is actually known for its nightlife and extravagant hotels, in addition to the obvious hot weather. If you come here and need a hotel, then consider the Four Seasons.
Located right at the base of Pinnacle Peak and surrounded by incredible rock formations and cacti is the Four Seasons Scottsdale at Troon North. The adobe architecture of the exterior buildings and the interior design of the hotel really lets you know that you are in the desert. The western theme that this hotel and resort has will fill your childhood dreams of being a cowboy or exploring the vast desert.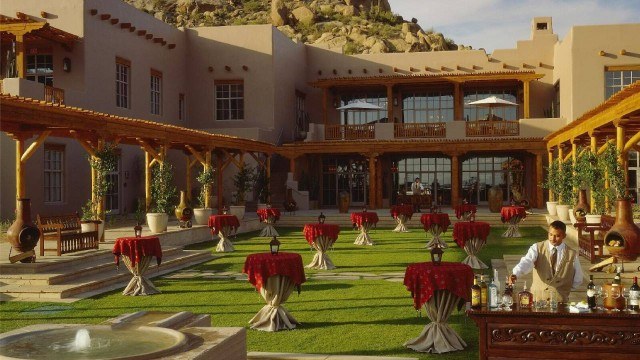 You will find everything you'd expected from a Four Seasons here: tennis courts, an epic spa and fitness center, two pools, excellent room service, terrific suites and bedrooms, various business centers and reception rooms, access to great hiking trails, access to two golf courses, three different restaurants, easy access into town, and much more. Its a five-star resort, so as you can imagine it is very nice, to say the least.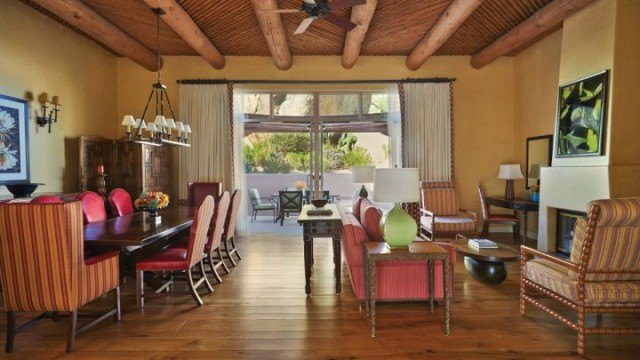 The rooms are also pretty amazing regardless if you are in a basic room, or a three bedroom suite. The basic room starts at around $429 dollars per night, while their premier Pinnacle Three-Bedroom Suite is around $4,000 dollars per night. That suite is 3,000 square feet and can easily accommodate six people; it even comes with its own private pool. This resort pretty much has it all. Now obviously it gets really hot in the summer, but remember it is dry heat. Also if you come to Scottsdale in the fall or winter time temperatures are range between a perfect 60-70 degrees on average. Most people plan a getaway to the beach, but if you want something a little different and a taste of the American west, then definitely come to this Four Seasons.
Photo from Four Seasons