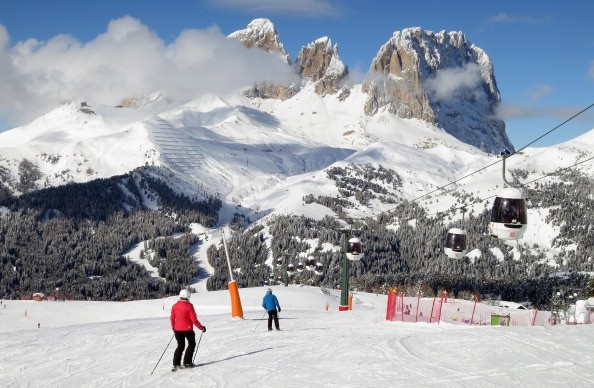 The Four Seasons is rolling out a new very nice winter ski trip that offers customers a way to plan a trip around skiing at multiple different mountains rather than just one. In what's called "The Four Seasons Mountain Collection" guests will be able to take a vacation and experience the slopes of three amazing resorts within Vail, Jackson Hole and Whistler! The luxurious winter package delivers what will be a memorable experience for those who are very into skiing and want to spend time at mountains in both the east and west of the country.
The new package temporarily hooks guests up with a private jet that will take them and anyone else included to the three separate resorts, but everything stays customized around the customer's preferences. At each stop a private villa will already be set up and ready to stay in along with the latest top quality skiing equipment and gear needed. As if this weren't enough, there is also a private chef ready to cater to the high paying customers when they come off of the slopes.
The private jets will be organized to pick the vacationers up at the closest or most convenient local airport to wherever they live and a luxury car will be waiting to pick the guests up right when they land. Both vehicles will be stocked with drinks, snacks and plenty to help relax during each flight. As if this weren't enough, a different local celebrity athlete will act as the private personal mountain guide for each of the three mountains.
The Four Seasons Mountain Collection ski experience will cost people $65,000, but gets them two nights at three different resorts with all of the previous amenities added in. The package can accommodate a max of six people but the cost of the private jet flights are not included and depend on the planes available at the specific airports.
Photo by Sean Gallup/Getty Images