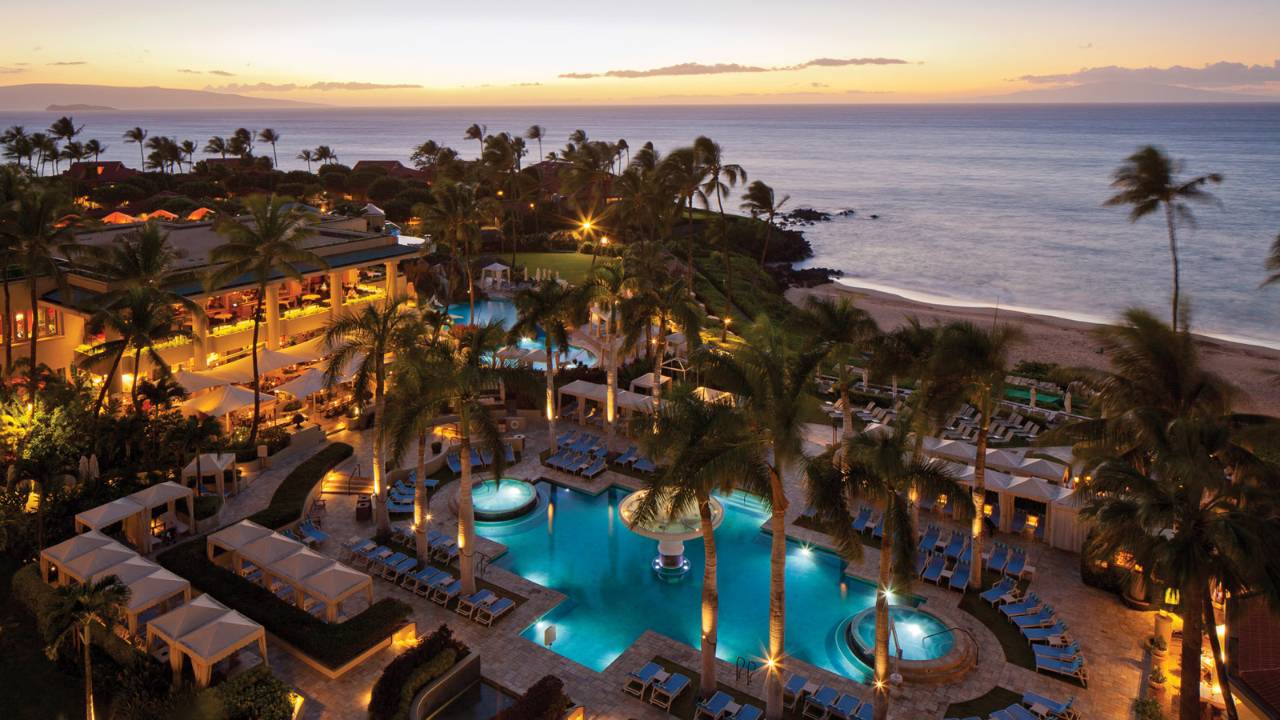 When choosing  a luxury hotel and resort to stay in one must consider a few things: location, length of stay, the price, the amenities, and a variety of other facorts. That decision making process is increased ten fold when it is for a couples wedding. There are many different 5-star reports across the world, however a select few are considered to be some of the best for all of the things that they offer. One of these hotels and resorts would be the Four Seasons in Maui.
The Four Seasons Hotel company was founded in 1961, and operates out of Toronto, Canada. The company sees billions of dollars in revenue each year and operates under a very interesting business model. Four Seasons does not actually own most of its properties. Instead they operate the hotel and resorts for the various real estate owners who actually own the resorts. Four Seasons makes anywhere between 3% – 5% off the top of the gross income that the hotels make. Additionally, the hotel owners are responsible for the marketing and reservation end of the business. While Four Seasons has pretty low profit margins and turnover rates, they retain a large amount of brand recognition and are often regarded as some of the nicest hotels.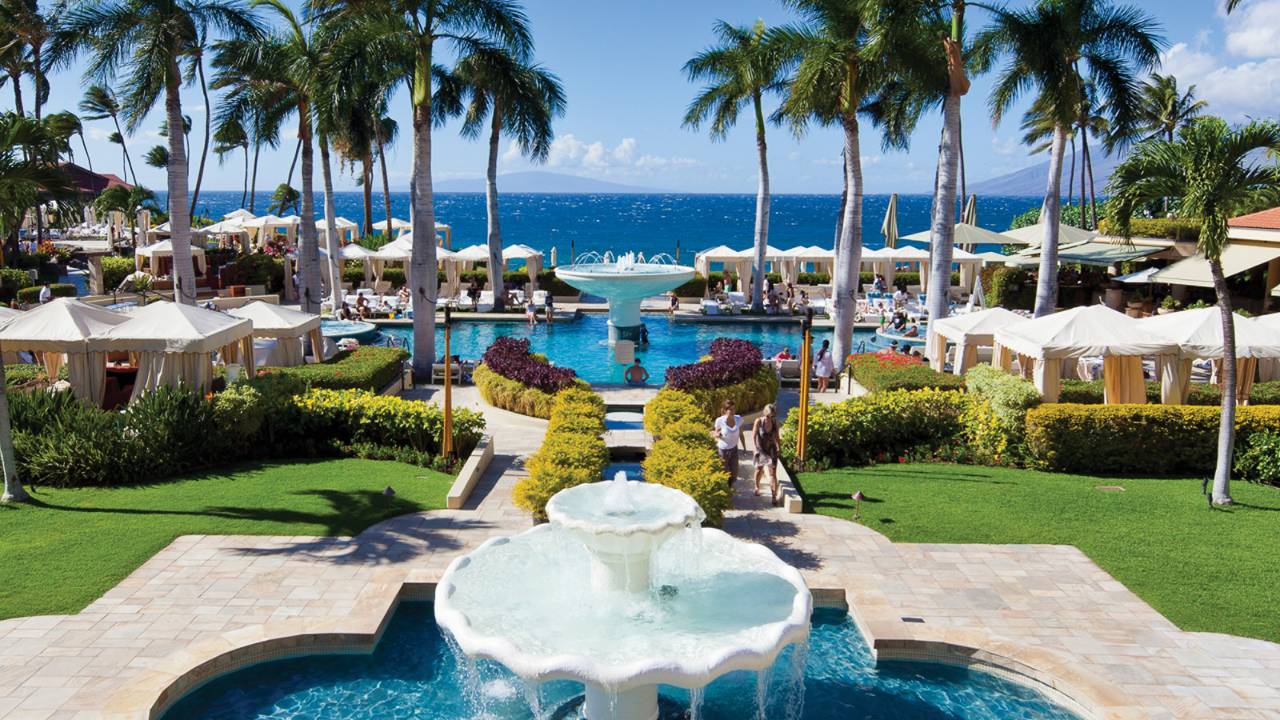 The Four Seasons Maui is located in Wailea, Hawaii on the island of Maui. The resort and hotel is located right on the beach, and provides guests with an incredible view of the surrounding Pacific Ocean. The Four Seasons Maui has received high amounts of critical acclaim, in addition to being the only hotel and resort on the spectacular island of Maui to win both the prestigious Forbes Five-Star award and the acclaimed AAA Five Diamond award.
The hotel offers a variety of packages and rooms for single guests, couples, families, parties, and even large weddings. According to USA Today, the average rates for rooms for October 2014 ranged from $825 – $1,350 dollars per night. The average rates for suites started around $1,600 a night while the most expensive suite is $16,000 dollars a night. The Four Seasons is actually the smaller hotel of the two major hotels located on the Wailea coast, yet despite that its the more popular one.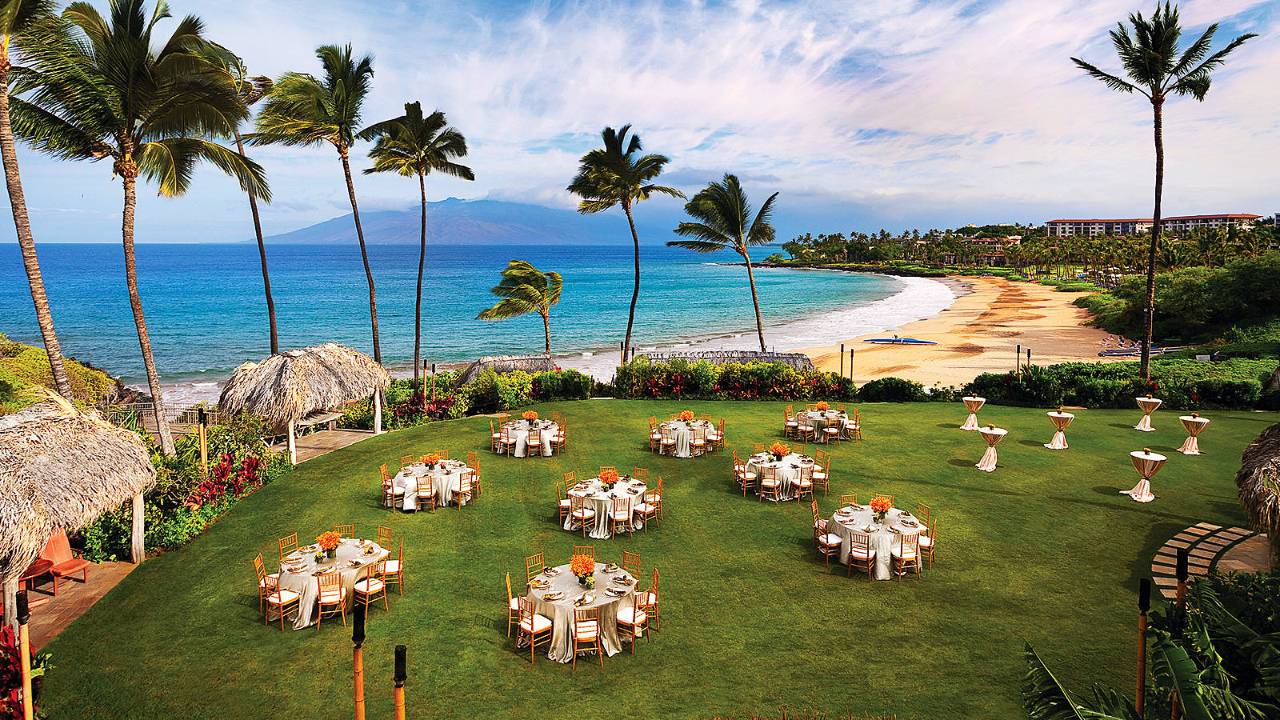 The Four Seasons Maui also provides its guests with all the amenities and services that one would expect of a hotel of this caliber. They provide you with the means to accomplish a variety of different activities. The hotel has multiple luxury pools, and some are adults-only and have swim up bars and one even has a waterfall. The spa is to die for. There are 13 treatment rooms, 3 ocean side huts, and 4 signature treatment packages. You can get various traditional full body massages, specialty massages (like a massage in the ocean), Hawaiian massages, and various facial treatments. Want to learn how to do yoga on a surfboard on the water? They can help you with that. Want to play some tennis? They have two courts with nighttime lights. Want to shoot some golf balls? Good thing they have three, par-72, 18-hole golf courses with over 20,000 yards of fairway and greens. Scuba diving adventures in coral reefs? Got it. How about sailing or ocean kayaking? Yup, they got that too. Whale watching trips? Check. High-end fashion boutiques to go shopping? Yeah, the got that too. Want to go clubbing? Check out their club and bar that serves cocktails 24/7. Interested in some food? They have a multiple award winning Wolfgang Puck restaurant, in addition to two others. Do I need to go on?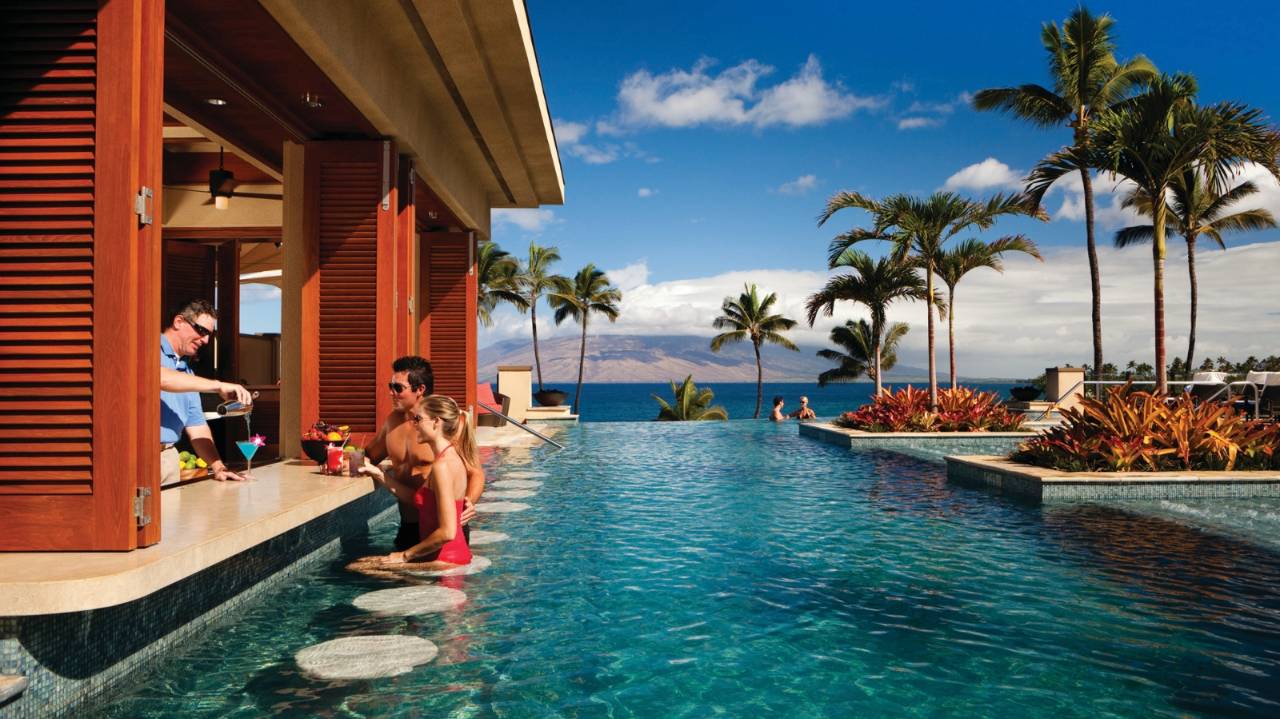 At this point it should be no surprise why this hotel and resort costs so much money, and why so many people flock here. The Four Seasons Maui is also a very popular destination for couples who want to get married here on a Hawaiian beach. They provide future newly weds with a variety of different wedding packages. They have three different wedding packages that start between $7,500 and $15,000 for a minimum of a three nights stay. They have a variety of different locations to get married and multiple ballrooms and reception areas. The hotel will also help you plan your wedding, from the catering to what kind of flowers you would like. Since its located in Hawaii, they have weddings year-round. From the fantastic amenities, the beautiful beaches, the luxurious hotel rooms, to the various activities that you can do here, the Four Seasons Maui really has it all.
Photos from fourseasons.com