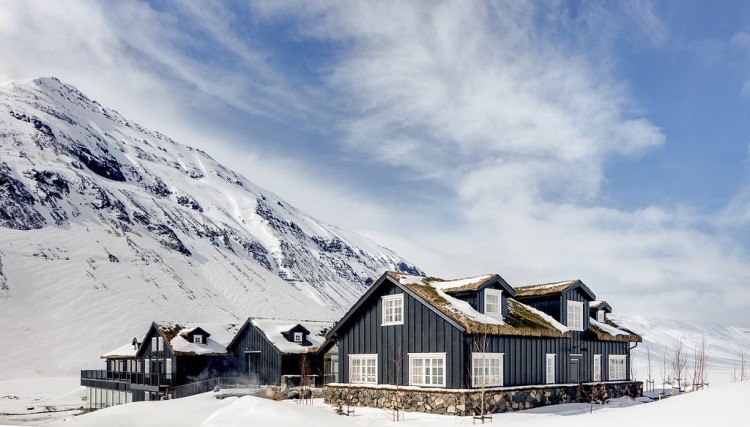 On April 2016, the Eleven Experience group made another significant milestone by launching their 3rd European property – Deplar Farm. Located in Iceland, or more specifically Northwest Iceland, the twelve room lodge is surrounded by 3,000-feet peaks in a valley and is currently being renovated from a sheep farm into an ideal wilderness retreat.
Eleven Experience prides itself in their mission to create strong, personalized experiences that have a major impact on influential people. The company is unique too, with a dynamic range of experiences, from casting a bonefish on an isolated island in the Bahamas to heli-skiing near the Arctic Circle. Their destinations are not your typical escape, as you may have probably guessed already. Their beach houses, chalets, and lodges are normally situated miles away from the main road – on a rocky river in Patagonia, in a historic farming village along the French/Italian border, and other unique settings away from the masses.
Each destination combines state-of-the-art meals and lodging with supervised outdoor activities on the water, in the backcountry, and on mountains for adults and children of all ages. Guests also have personal guides at their disposal, who gracefully introduce them to local culture, places, and knowledge only known to native insiders.
Every facility, regardless of where it is located, features 5-star accommodations, spas, steam rooms, saunas, extensive wine cellars, award-winning chefs, and friendly, skilled guides who go a long way towards introducing new aspects of adventure, family, friendship, and life in general. Although Eleven Experience is a small travel company, it does not spare any expenses. Its owner, Chad Pike, is American and vice chairman of the Blackstone Europe investment group.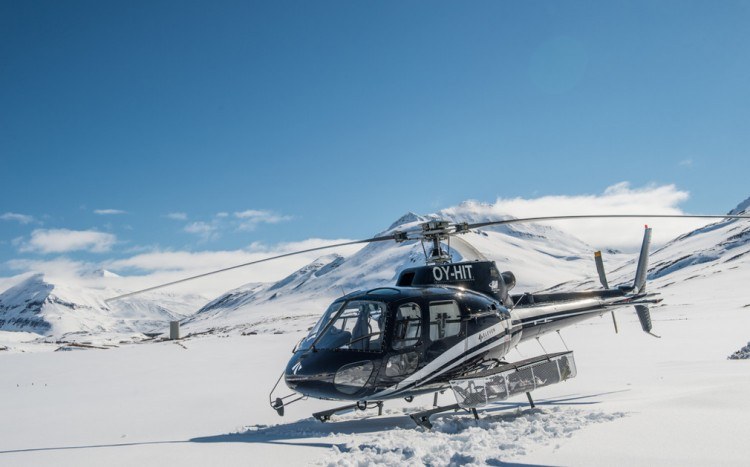 Location
Deplar Farm can be found along the Troll Peninsula. Once you reach the city of Akureyri, it is just 1 ½ hours' drive through a smooth coastal road. It is hard to believe that just a decade ago, the Troll Peninsula called Jökull Bergmann hired a helicopter with a group of clients to test the first heli-ski trip in Iceland. They carried their stories of wild first descents home, and had the rare privilege of naming their run as the pioneers, based on a convention shared by mountaineers and skiers worldwide. Soon enough, the word spread and the north received more adventurers. One quick way to get there is to board the Icelandair, which has direct flights from 10 U.S cities to Reykjavík, and then take a 45-minute flight with Air Iceland to Akureyri.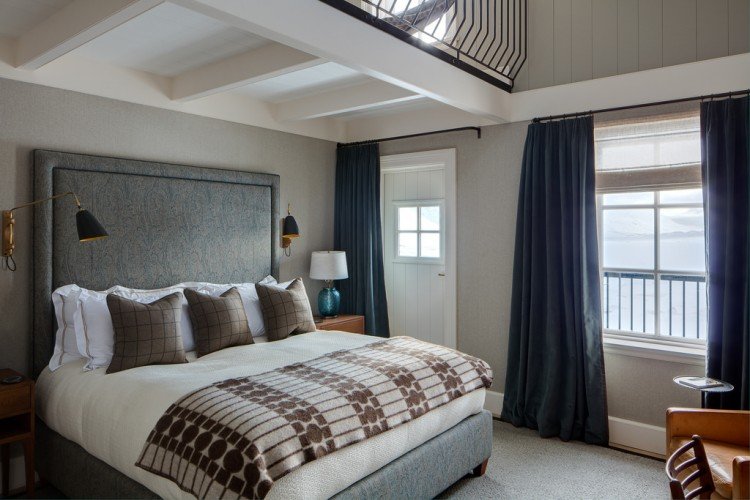 Facilities and Amenities

Deplar Farm features twelve rooms or apartments, a wide range of fun activities, and numerous facilities. It occupies about 3,000 acres on some of the best and newest heli-skiing terrain in the world. April and May comes with snow that does not convert into mush after a long Arctic day. Visitors can watch whales, motorboat through fjords, and snowmobile. You also get to enjoy a variety of bespoke pursuits such as skiing to a private-owned après lodge in an adjacent farmstead or taking a helicopter for fly-fishing.
According to Deplar's head of Department for Good Times, Bernholtz, nothing is too extravagant. The idea is to create a mind blowing experience. In addition to the twelve spacious rooms, the lodge spoils its guests with luxurious saunas, outdoor swimming pools, and spa. There is a high end restaurant on site that serves tasty food, after which you can unwind in the bar with a wide range of drinks. The property is also equipped with 2 helicopter landing pads and conference rooms for those looking to do business while traveling.
You can also enhance your experience in North Iceland with the various activities the hotel has to offer. These include biking, ice climbing, mountaineering, hiking, and salmon fishing. These are especially great for summer travelers.
Deplar offers an unparalleled experience when it comes to skiing. It all starts with spotless soft slopes, dropping from the helicopter at a mountain peak, and then skiing up to the ocean shore. The characteristic salmon fishing experience, christened "The Holkna Experience," is particularly great for women with a knack for fishing. This can be accessed from Deplar Farm by helicopter. The name is derived from the Holkna river, which flows along northeast Iceland. It features glacial clear waters that offer first-class Atlantic salmon fly-fishing.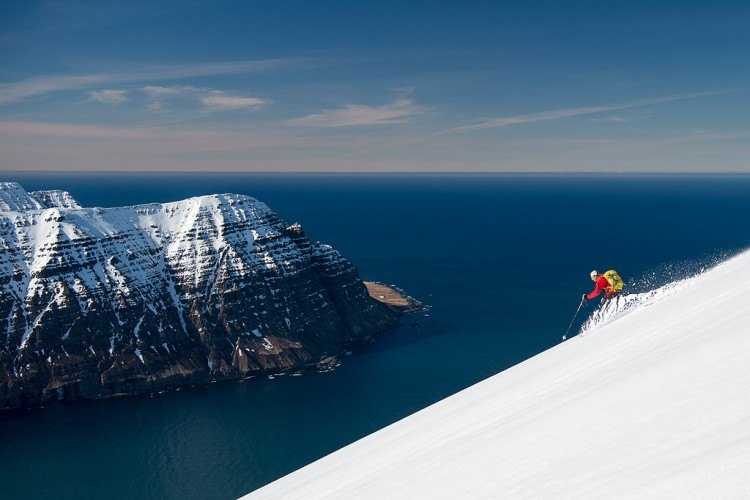 Prices
Based on their website, it will cost you at least $1,750 to stay a night at this luxury hotel, and that's per person. However, there's more to it than meets the eye. The price includes accommodation, a guide, drinks, an activities package, food, and flights to/from Akureyri. You can even request for a personal photographer during your stay, at an extra cost of course. The price does not cover other activities such as river rafting, super-jeep trips, and helicopter trips. You can compensate for this at the Hobbit-house sauna, a bar, and a heated outdoor pool where guests are free to mingle in their bathrobes.
Alternatively, you can choose a different package altogether. Deplar Firm offers a 4 days/nights solution for eight people at seasonal availability, which basically means April to May (ski season) and June to September (fishing season). Each stay includes airport transfers, organic mini bar, seasonal retail giveaway item, basic alcohol, state-of-the-art cuisine from an in-house chef, concierge services, pre-trip planning with a nominated Eleven Experience manager, three days of heli-fishing or heli skiing (complete with all beat fees and rod fees, and so on), full guide service, four king-bedded suites, one full day of photography, required gear for activities, and all meals (breakfast, lunch, and dinner).
For this, you will pay an impressive $85,000. Yes, it may seem awe-inspiring on paper, but this is a small price to pay for an unforgettable getaway in a cozy cabin in the woods. Its location in the middle of the mountains offers excellent scenic views, which blends perfectly with the traditional Icelandic style of the real estate property. In fact, the luxury hotel has been described as one of Eleven Experiences' most unique properties.