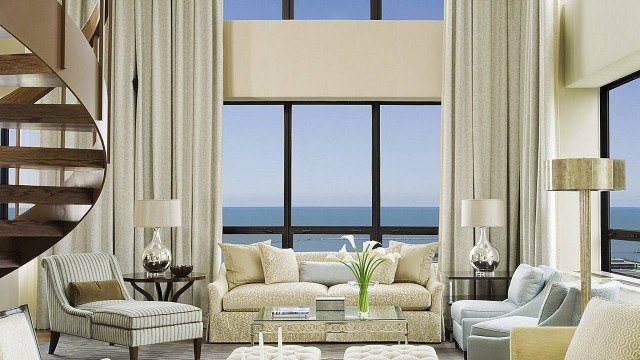 The Ritz-Carlton in Chicago is one of the cities premier luxury hotels. It offers top-notch accommodations, and if you choose to stay here all of your hotel needs will be met. The five-star hotel is located on the top floors of the massive, 74 story skyscraper known as the Water Tower Palace. Given that fact, pretty much every room guarantees you some amazing views of the city and Lake Michigan. The hotel offers everything you would expect a Ritz-Carlton to provide: a spa, a fitness center, a fine dining restaurant, multiple bars and lounges, room service, and much more. The hotel is also located in the heart of Chicago's "Magnificent Mile", so you have ample access to the surrounding area that is rich with activities and sights. Rooms start around $300 dollars per night, however if you want to go all out then check out their premium Presidential Suite.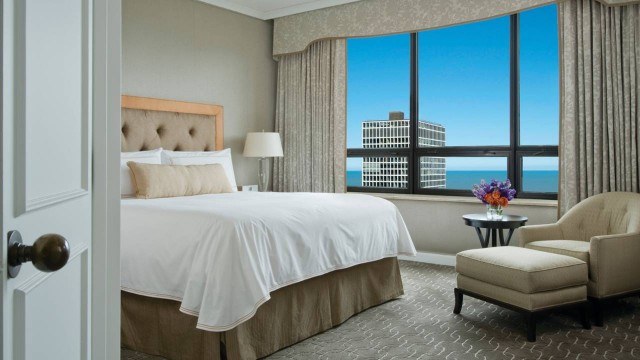 Costing around $5,000 dollars per night, the Presidential Suite is pretty exceptional. The suites spans a massive 2,900 square feet and that encompasses two floors. Thats right, you get two stories of suite here which are connected by a luxurious spiral staircase. The suite can comfortable accommodate five people, and it has two bedrooms both with king sized beds. Additionally, rollaway mattress can be added to the room.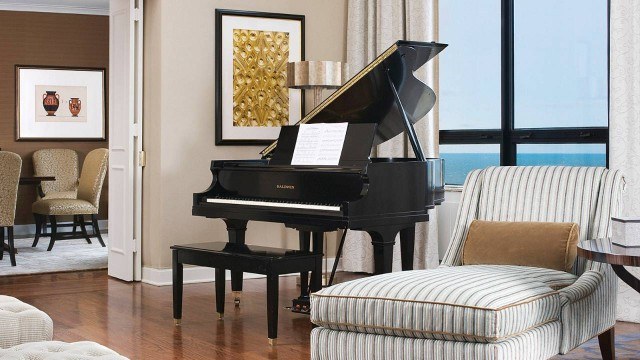 The room also comes with a full-sized baby grand piano, because why not? The suite has three full-sized marble bathrooms, a guest powder room, a media center, a living room, a full-sized dining room, a complete kitchen, and ever a bar. All of the rooms have terrific views, and you don't need to worry about space since this suite is absolutely massive. Additionally when you book this room you also get a 24-hour personal assistant, access to a limousine service, and daily 90-minute in-room massages.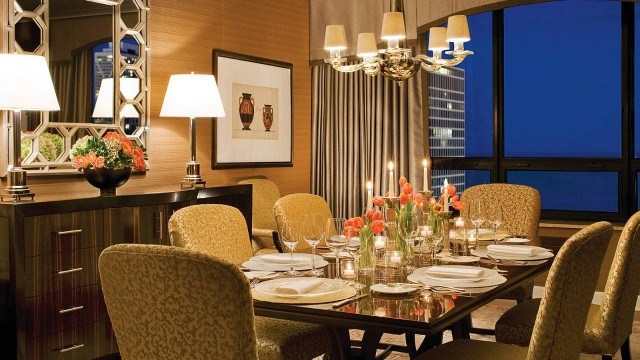 This Ritz-Carlton goes to great lengths to ensure that your stay in their Presidential Suite is nothing but the best. They certainly pamper you with this suite that rivals many apartments. If you can afford to stay even just one night in this suite, it is definitely amazing, and you certainly get your moneys worth.
Photo from ritzcarlton.com