Four Seasons Hotels and Resorts are a international five-star hotel/resort management company based out of Canada that presides over some of the nicest hotels in the world. If you are looking for a luxury hotel that could arguably be better than your home, well the Four Seasons is just exactly that. If you happen to find yourself in Chicago and want to spend big bucks on a ridiculous hotel suite, then flock on over to the Four Seasons Chicago. We are going to take a look at their $8,500 dollar a night presidential suite.
Located on the 46th floor (also the top floor) of the Four Seasons Chicago is their premier and most expensive suite that they offer: the presidential suite. The suite itself is designed by Pierre-Yves Rochon and is located on the corner of the building. Since it is located on the corner of the building, inside the suite you will get beautiful views of both the massive Lack Michigan and the city of Chicago itself.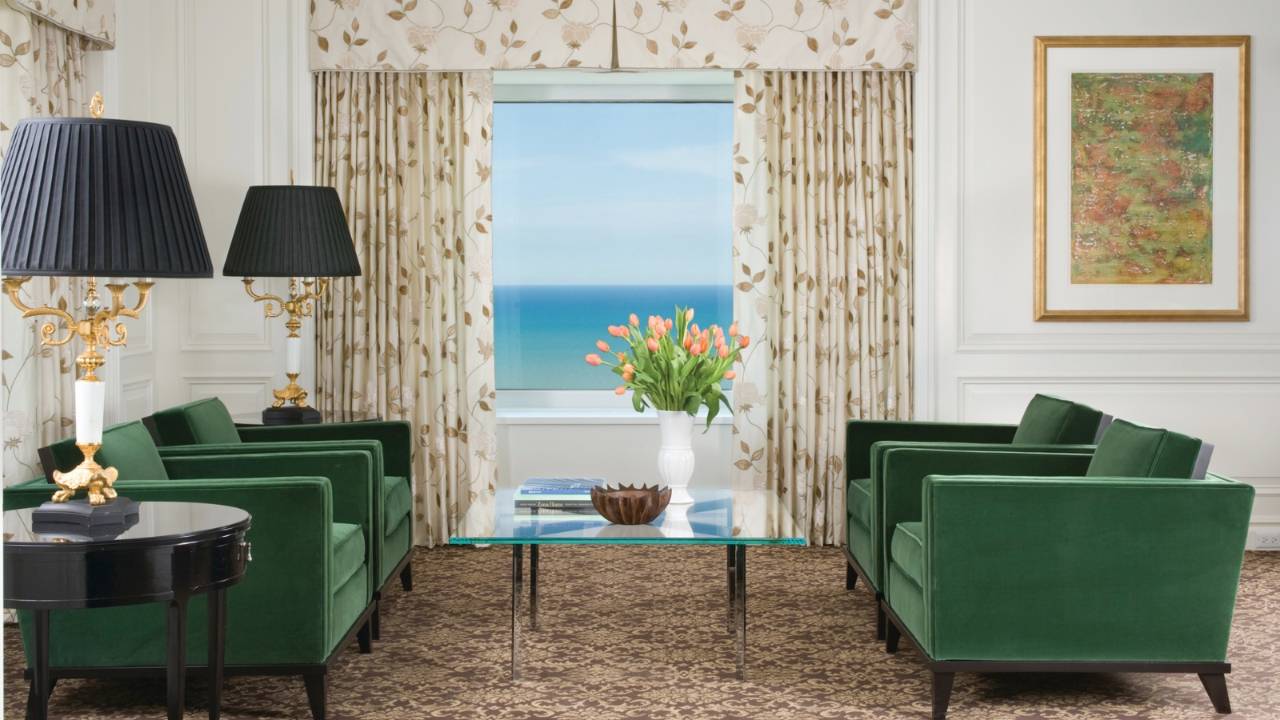 The room can accommodate and sleep up to three people either on the king side bed, or the two fold out couch beds. The suite itself is 2,315 square feet, has three full sized marble bathrooms, a spacious living room filled with tables and couches, and even its own private fitness room to top it all off. Additionally if that is not enough room, you can reserve the rooms next to the suite that are connected and can link up.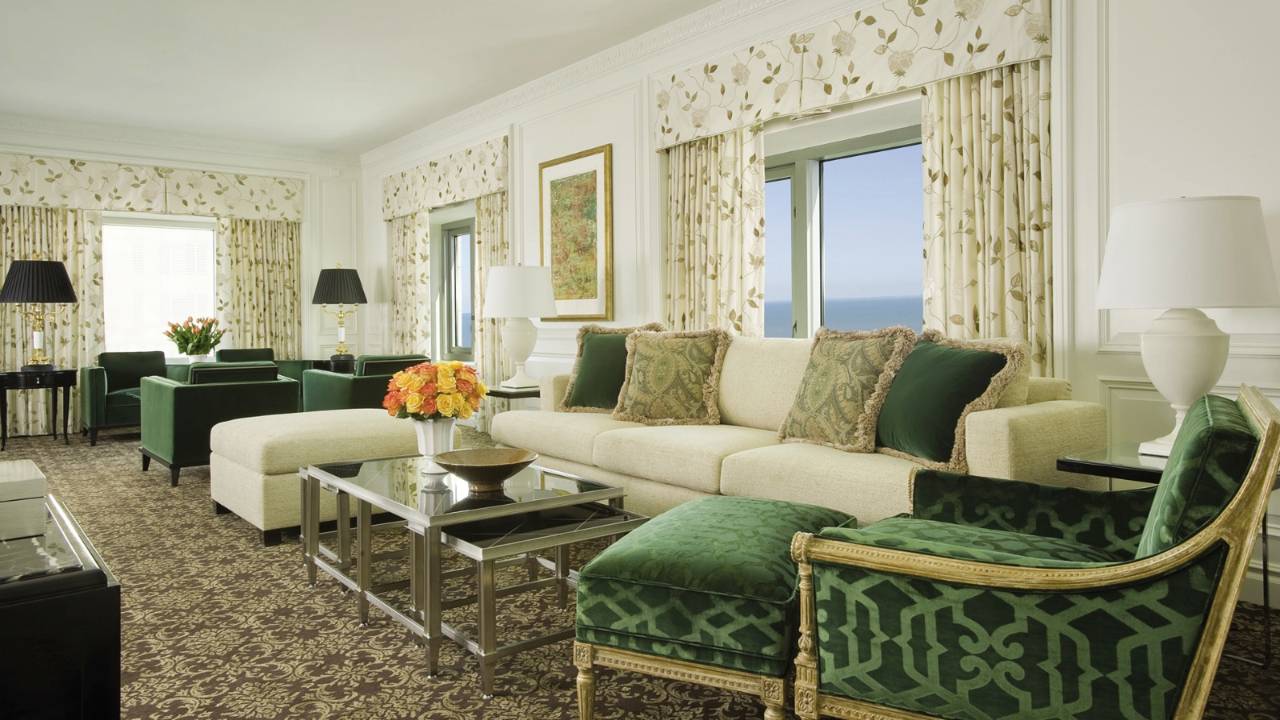 The presedential suite at the Four Seasons Chicago is truly a magnificent room. Its really better to think of it as a large apartment as it even has a full dining room table. You also get all the benefits of staying at the Four Seasons like their restaurant/bar, the lounge, their spa, the room service, and much more. So if you are looking for a luxury five-star hotel to stay in and want the best possible accommodations for your stay in Chicago, then definitely check out the Four Seasons.
Photos from fourseasons.com