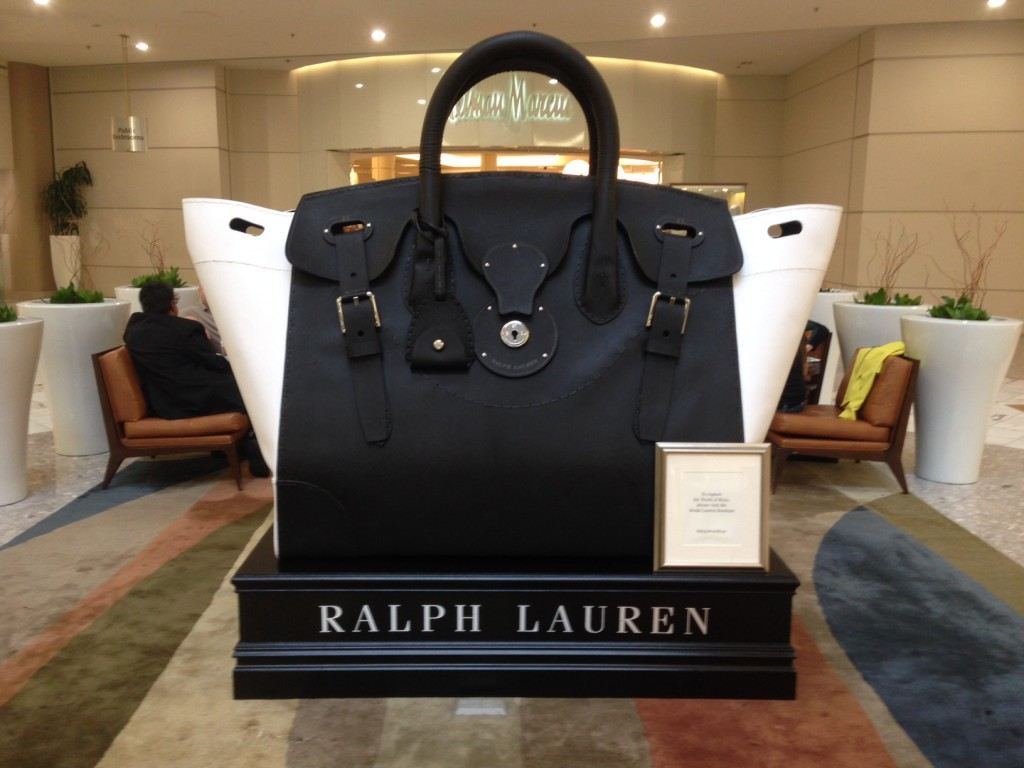 He's been designing clothes, shoes and accessories for decades, and his intimate knowledge of fashion is what makes Ralph Lauren one of the most successful designers in the world. One of the most iconic pieces he's ever created in his collection is the Ricky handbag. Named after his wife of decades, the Ricky is an expensive bag. The alligator and exotic crocodile versions retail for $14,000, which means only the world's wealthiest shoppers can afford to carry this statement piece.
The bag is nothing sort of absolutely gorgeous. It's timeless, chic and elegant in the most sophisticated manner that only a high-end handbag can boast. This bag is one of the most iconic pieces in the Ralph Lauren collection, and it's something that the designer has a personal affection for as evidenced by his newest version of the Ricky handbag.
If you didn't already think this luxe bag was large enough to hold all you could imagine, you're certainly going to change your mind when you see the newest version. The new leather handbag in the Ricky collection is 6-feet tall. Yes, you read that correctly; 6-feet! It's made of Nappa calfskin and it's on a world tour right this very minute. The bag wasn't meant to be carried – in case anyone made that mistake. It's made to be taken around the world and shown off at various upscale locations. At the moment, it's being displayed outside the Neiman Marcus at the Tysons Galleria in Washington DC, where it will be on display through October 15.
The bag was designed by artists in Italy, and it's going to be in Los Angeles, Paris, Japan and New York City over the next few months for anyone that wants to take a look at this giant piece of art – because it can't be called anything else.
Photo by Ralph Lauren