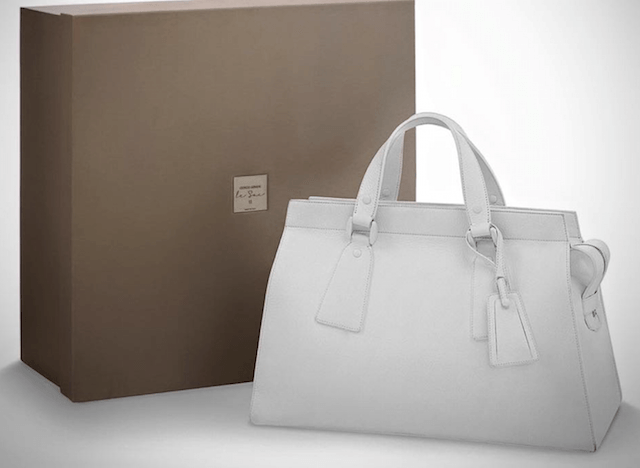 Giorgio Armani has always been known as a leading fashion label that produces a range of high-end clothing, accessories, and leather goods. Around this time of year we see all the high-end labels, including Armani, release their new product lines for the upcoming fashion season. Armani showed off a new women's line called "New Normal" at recent events in Milan and Paris. Additionally the Italian brand also finally revealed their all-new line of handbags from women known as Le Sac 11.
A few weeks ago Armani published a Facebook post of a box letting us know, mysteriously, that they were going to unveil a new line of handbags at the Milan and Paris fashion shows. Well those bags are finally here, and fans of the brand around the world can't wait to get their hands on one. Le Sac 11 is a top-handle handbag that will be available in a variety of sizes and materials. There will be large, medium, and small bags available in crocodile skin, tanned leather, and calfskin in a few different colors.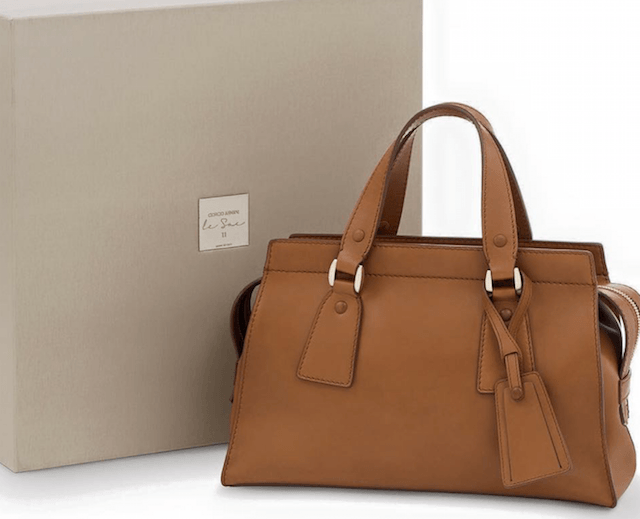 Le Sac 11 handbags and their new line of clothing is part of the brand celebrating its 40th anniversary. Le Sac 11 is also meant to honor the birthday and address of Armani's headquarters in Milan. Unfortunately for those looking to get their hands on one of these bags, you're going to have to travel to Europe. As of right now, the bags are only being sold in two boutiques: one in Paris, and one in Milan. While they are exclusive right now, I would imagine that Armani will be selling these limited edition bags in other stores around the world. If not, then you're going to have to make sure your passport is in order, unless you live close to those boutiques in Europe.
Photos from Armani's Facebook Page