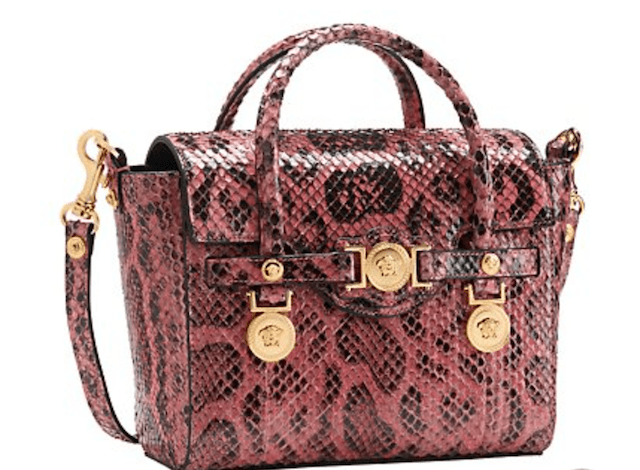 Versace is a popular and well known fashion company that operates out of Italy. The brand has established itself over the years as a serious player in the fashion industry, and makes a wide variety of products that are typically very expensive. The company is known especially its high fashion and most notably their dresses. Versace also produces some high-quality and luxurious handbags as well, so we are going to take a look at the most expensive ones that they currently sell.
3. The Palazzo Tote in Nappa Leather – $3,795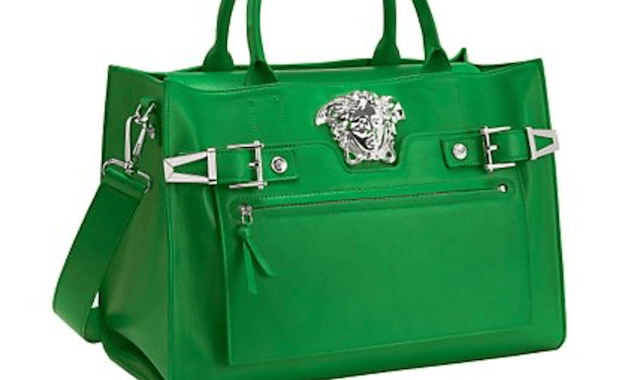 The first handbag we are going to look at is the Palazzo Tote in Nappa Leather. The bag is a larger tote that is perfect for any occasion, especially on your day-to-day use. The bag is fairly simple and functional. The dimensions of this handbag come in at 10.6 inches high, 6.2 inches in depth, and 14 inches in width. The bag features the iconic Versace logo of Medusa on the front, in addition to a zipped pocket in the front. The bag is made from Nappa leather, has two side buckles, a detachable shoulder strap, and of course, is made in Italy.
2. The Palazzo Fringe Leather Bag – $3,925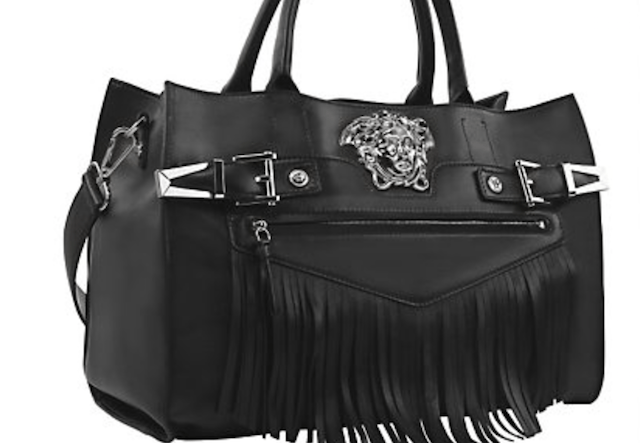 Next up we have the Palazzo Fringe Leather Bag is another one of Versace's most expensive at $3,925. The bag is another handbag that is perfect for day-to-day use as well. The bag is made from 100% leather and features "Palazzo" fringe leather tassels. The bag is stylish and can help you keep organized with its various compartments. The bag measures out to be 9.8 x 7.4 x 14 inches and features top handles, dar silver hardware, the Medusa plaque, and a zipped front pocket.
1. The Vanitas Demetra with Studs – $4,195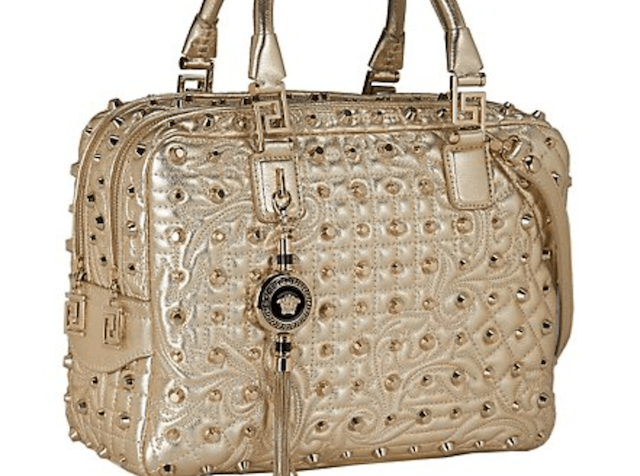 Finally the most expensive Versace bag that you can get right now is the Vanitas Demetra with Studs. The bag is gold in color and features many studs all over the bag as Versace claims that they are going for a "punk" look on this one. The bag is made entirely from leather and features a quilt pattern with Barocco embroidery, a Medusa charm, two handles, and a shoulder strap. For those looking to make a statement, this bag is for you.
Photos from Versace