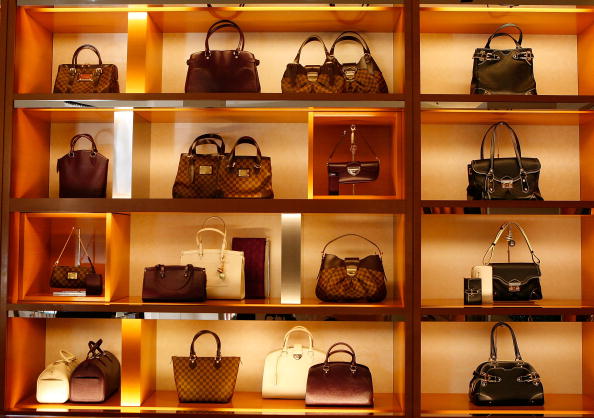 When it comes to designer handbags, there are differing opinions as to which bags are the most popular and most coveted. What it comes down to is not personal choice so much as it is affordability. Most women want to carry a designer handbag, but not all women can afford to. This might make the decision easier for a woman when it comes to choosing a designer handbag; the best bag for the least amount of money is often the winner. However, there are three particular designer brands that top the market in terms of luxury handbags.
Coach
Coach is one of the most desirable and bestselling handbags in the country. While Coach bags are well-made, some women would argue that they're not designer so much as they are just a brand name. Why? Because Coach handbags are largely affordable in terms of luxury designers. Most Coach bags are under $500. This makes them more affordable for many women, including students and young professionals.
Louis Vuitton
Louis Vuitton is one of the most sought-after designers in the world. From high-end luggage to everyday bags, Louis Vuitton is a status symbol all the way. However, it's not something just anyone can afford. With only a few items priced below $1000, Louis Vuitton items are certainly upscale. Most everyday handbags retail for well over $100, many are double or triple that amount. For this reason, it's less likely to see a college student or young professional toting the LV logo. It makes the brand much more high-end than others.
Chanel
Perhaps the most luxurious and most coveted brand in the world, Chanel makes a statement. While most bags are several thousand dollars, the interlocking C's on Chanel products provide women with confidence, an upscale appearance and a certain impression. Chanel makes some of the most expensive handbags in the world, though Hermes takes the top spot with its Birkin. Carrying a Chanel bag is sure to impress just about anyone.
(Photo by Scott Barbour/Getty Images)