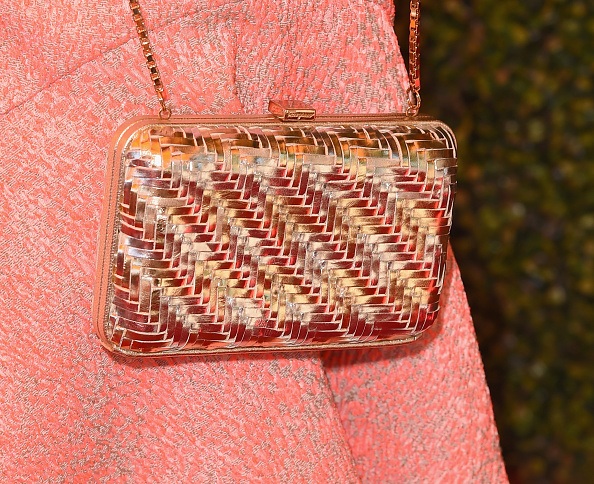 Handbags are one of those popular accessories; in fact, they are almost essential for women (and sometimes men) who must find a way to fit their entire lives into a small bag.  Many of the world's biggest celebrities are often photographed carrying their favorite (sometimes even exclusive) designer bags.  Handbags come in different sizes, from small hand clutches, all the way to  large totes., there is a handbag fit for every type of carrier.  Due to their versatile nature, handbags can also be made from a variety of materials, including expensive leather and furs.  With such flexibility, it is no surprise that the price range for handbags can also vary greatly.  Here are this year's five most expensive fall handbags.
5. Bottega Veneta Crocodile Top Flap Accordion Shoulder Bag $15,750
This glossy crocodile patterned handbag was made in Italy and features expandable accordion sides.  While the bag may not be on the larger side, it is able to combine both contemporary and classic appeal into it's small size.
4. Proenza Schouler Alligator PS1 Large Tote $22,000
This large handbag is great for someone who is on the go and has a lot to take with them.  The bag's simple design features elegant black leather and has two hand straps that allow the bag to be carried like a briefcase.
3. Zagliani Small Tomodachi Bowling Bag $23,000
This two-toned bowling style bag is made from soft matte crocodile leather and has two rounded handles for easy carrying.
2. Moreau Crocodile Bregancon Tote $24,000
This expensive handbag was "named in honor of Robert Bellanger—a devoted Moreau client and the last private occupant of Fort de Bregançon."  The large leather bag sports an attractive crodile pattern and is branded with Moreau's signature 'blue king' emblem.
1. Gucci Soft Stirrup Crocodile Shoulder Bag $32,500
The Italian based luxury brand, Gucci, has been one of top high end designer brands for almost a century; so it should come as no surprise that they are responsible for this fall's most expensive handbag.  The soft stirrup crocodile should bag is made form soft crocodile skin that gives the beg a sort of "slouchy" appearance.  However, in this case "slouchy" certainly doesn't mean sloppy as the bag is able to maintain the sort of high-end appeal that Gucci has become known for.
(Photo by Jason Merritt/Getty Images for Veuve Clicquot)