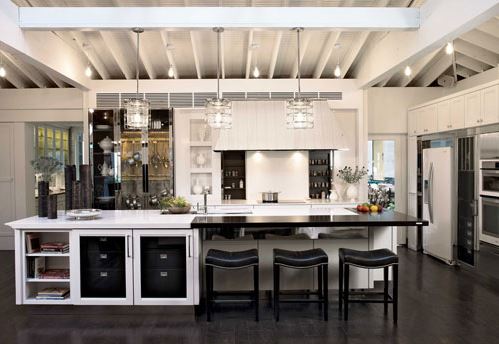 The most amazing thing about kitchen appliances is that luxury is purely in the eye of the beholder. If we are being totally honest with one another, I only just now went into my kitchen to see what brand my appliances are. All I knew about them in the two years we've been in our dream house is really just that they're stainless steel and impressively resistant to the fingerprints of my sweet, sweet babies; and that I will never be able to live without a double wall-mount oven or my flat-surface cook top. For the record, they are Frigidaire Electrolux Professional Series appliances (whatever that is).
As someone who adores decadent meals and it idea of cooking, I'm someone who cannot even make my kids a simple bowl of pasta without setting off all the smoke detectors and forcing us to open all our doors and windows in the middle of a sweltering August day in Florida. I'm not good in the kitchen. To me, it just needs to look good – as long as the Keurig brews my blonde roast and the wine bottle opener always works, I don't care about functionality. On that note, I do know that many of you do enjoy cooking and spending time in the kitchen. For you, luxury appliances that are both aesthetically pleasing and functional are imperative, and that's why we're bringing you the best of the best – of the absolute best.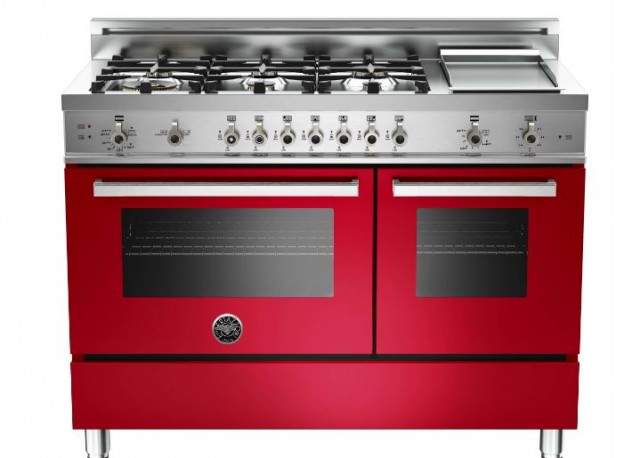 Bertazzoni Professional Series Range – $8,599
This range is the one everyone wants in their luxury kitchen whether they cook or not. It's less about what the range can do and more about how it looks. What most people love about this brand is the pop of color it adds to a kitchen that might be a bit bland otherwise. Truth be told, I kind of love the idea of a bright red range. This one is one of the most popular, a 48-inch range with a double oven and 6 burners. I can assure you that six burners are still not enough in my house – but it's better than four.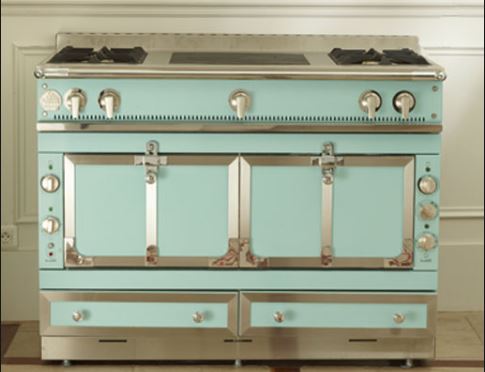 La Cornue Range $6,800 – $160,000
The La Cornue range is the top of the line range in the luxury market. Since the early 1960s, the French company has been wowing the world with its elaborate ranges and beautiful custom work. You can get the standard 36-inch range at the lowest price point but as you customize it, it becomes far more expensive. Each one can be customized with gas, electric, induction, French top or a mixture of more than one – it's up to you. Just remember that the more custom your range, the longer it will take to produce. The average timeframe to wait on one is anywhere from 4 to 6 months.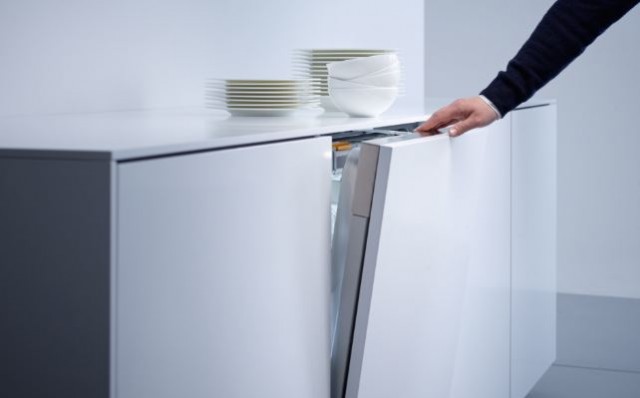 Miele Diamond Series Dishwasher – $2,499
Now, that's a lot of money for a dishwasher. However, I'm going to tell you that I think my husband and I might consider something of this nature now that our two-year-old twins have figured out how to open our dishwasher at home. This one requires a knock to open it, which is actually for those who have their hands full of dirty dishes less so than twin babies running around, but we all have our personal reasons. This is the Diamond series, and it's designed to help alleviate the problem of dropping dishes.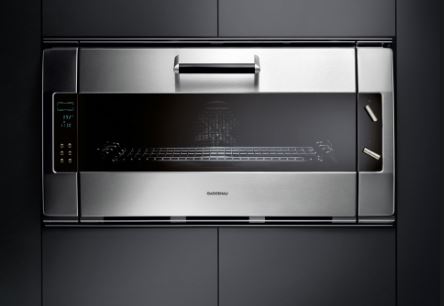 Gaggenau Ovens – $6,399
This is the 30-single wall oven, and it's just as basic as they come; but oh-so-desirable. What makes this seemingly innocuous oven so cool is that it has 17 modes of cooking – not helpful to someone who doesn't even have one mode in her body, but good for those who do. You can stick your bird on the spit, probe your meat and you can us the touch-screen display to control all the cooking you're doing. Basically, it's cooking for the exceptionally high-tech and wealthy. Oh, and you can get one that opens with a left or right hand swing, if you're that personal.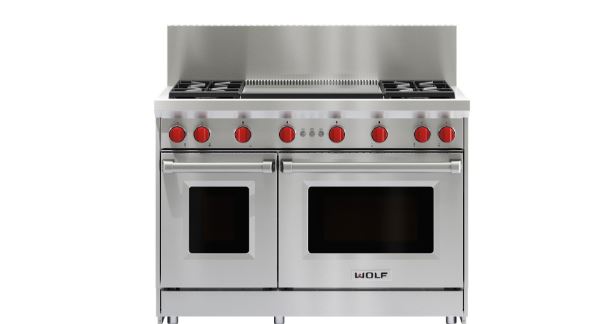 Wolf M Series
The phrase "infrared dual griddle," makes the idea of getting up at 7 am on a Saturday when a 5-year-old pops her head into your master bedroom and sweet talks you into getting up and making her "The best pancakes in the entire world," sound positively doable. The M-Series is sheer luxury, and its red knobs are just as important for this range as the Ferrari symbol is on a sports car. This one is the 48-inch four-burner, but you'll pay more for a bigger one.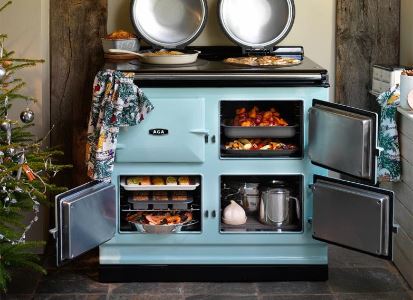 Aga Marvel – $15,599
In the interest of being transparent – I don't get this one. This price for a small kitchen that looks exactly – and I mean exactly – like the Pottery Barn Kids pink kitchen set my daughters have in their playroom is incomprehensible to me. However, this is a luxury kitchen appliance people pay big money for, and it's hot. They're all cast iron, they're all made in fun colors and they are all built with little storage areas and look as if they belong in a cottage in England back in 1800.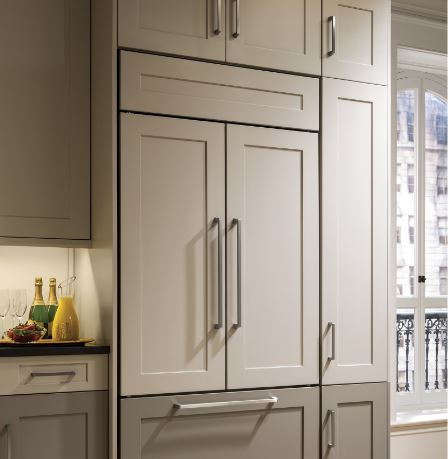 GE Monogram Fridge – $$$$ Prices are Only Available Upon Request
It doesn't sound like a luxe brand, but GE knows when to step up their game. You can take your luxe fridge and make it look like a part of your custom kitchen with this line, and it's not cheap. The company builds it custom to your specs, which means you can have it any way you want it. The problem is that you'll pay for it. Prices are not even offered because it's so custom, but you can get you'll pay a very pretty penny in the tens of thousands of dollars for this custom fridge.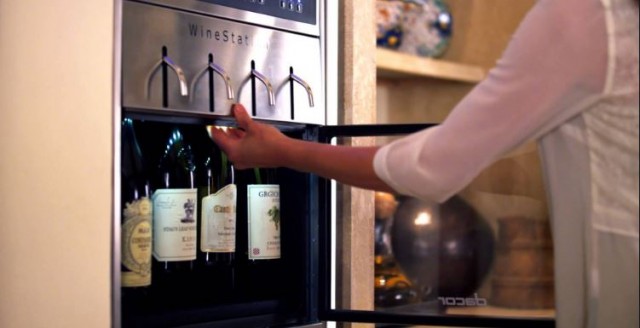 Dacor Wine Pouring Device – $5,499
This 20-inch wine storage facility holds four bottles while keeping them each perfect aerated and able to pour from the coolest spout. It's like a professional restaurant wine display in your kitchen. I'm definitely doing to let my husband know Santa is bringing this – it's all you need in your kitchen. With LCD controls and a parental lock, this is the only thing I need in my kitchen.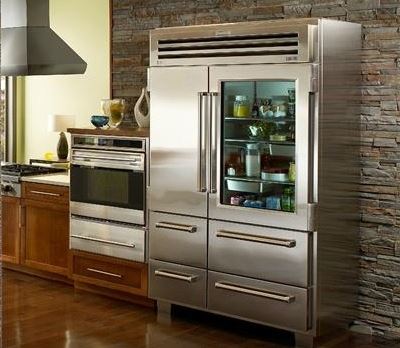 Viking Sub Zero Fridge – $9,299
Arguably the most famous and well-known luxury kitchen appliance manufacturer, everyone loves Viking. It's gotten a slightly poor reputation over the past few years, but that doesn't stop people from picking these up and putting them in their house simply because other people immediately recognize that they are expensive items. This fridge is one of the best, with more room, more personal controls and even a plasmacluster ion air purifier to get rid of potential mold. Did we mention that the system actually scrubs the air in the fridge? We don't know what it means, but it's going to keep your food so fresh and so clean, clean.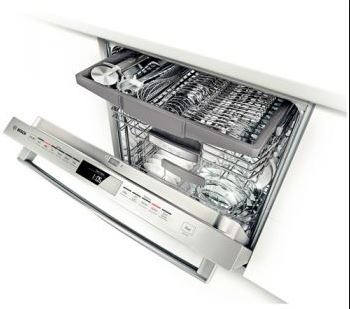 Bosch Dishwashers – $999
It's not the most expensive appliance on the market, but it's one of the most popular. This relatively normal looking dishwasher is actually really amazing for those of us without the time to wash our dishes ourselves. It's got a leak protection system, 16 different place settings and five different options, including touch controls. What I, personally, love most about it is the fact that it's so sleek and clean without buttons and knobs all over it.