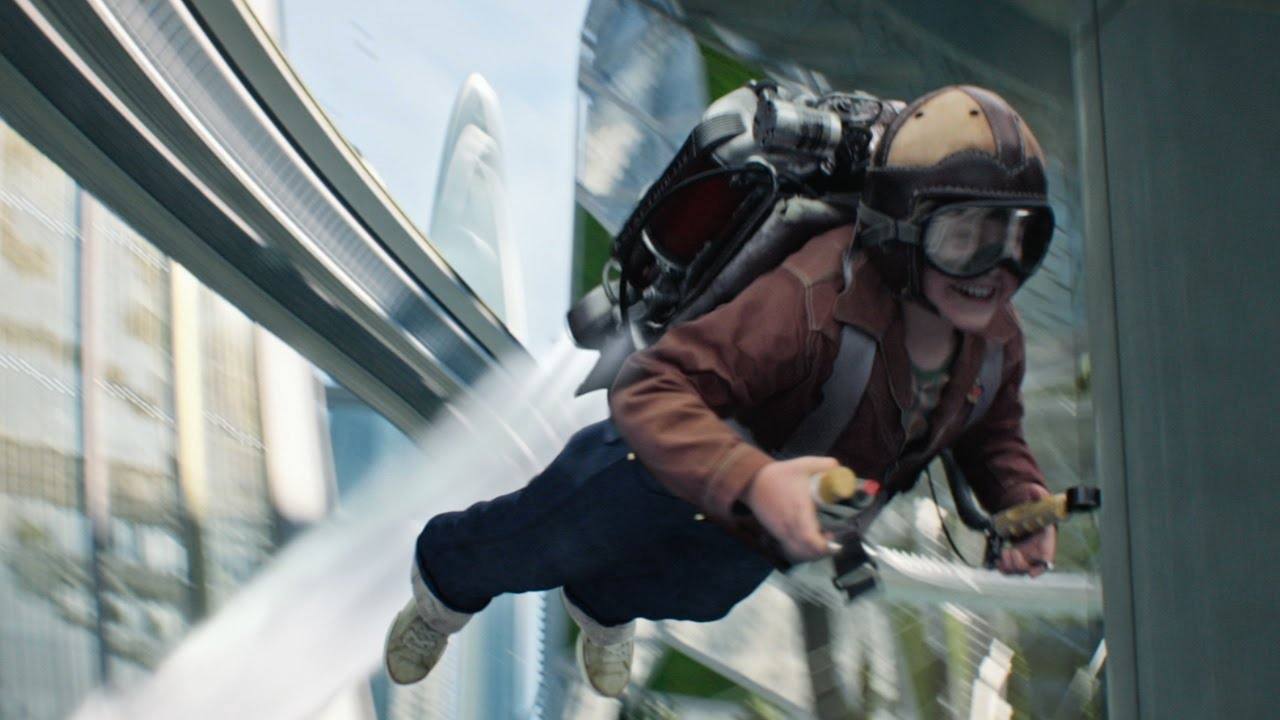 At the beginning of Disney's new film Tomorrowland, which opened in theaters last month, George Clooney's character, Frank Walker (at this point in the film, a young boy, played by Thomas Robinson), is able to travel to the titular world of Tomorrowland and finally get the jetpack he has been working for so long to actually work. Frank soars through the skies, amazed at what he's able to do, and while the world of Tomorrowland may be a fictional place, it sounds like it won't be too long until we all have the chance to be like Frank and enjoy our very own jetpacks. Reports are indicating that a developer of personal jetpacks is getting closer and closer to bringing them to the public.
This information comes from Info Blizzard, which states that Martin Aircraft signed a number of major commercial deals at the Paris International Air Show this week. What's adding validity to this claim is that the company's CEO Peter Coker has hinted at making these jetpacks available to the public at some point, after seeing how they are used by first responded in emergency situations, which was the initial purpose for this invention.
"We're moving to a commercial product so we can release it in the second half of 2016, so right now we are taking the prototype and adding the commercial aspects to it," Coker said to CNBC on Tuesday, suggesting that a commercial release could be around 12-18 months away.
The Martin Jetpack is very lightweight and can travel up to speeds of 74 km/h (45 mph) with a travel time of 30 minutes; it can be controlled remotely or by a pilot. Coker is hopeful that Martin Aircraft will be able to produce 500 units per year; however, each individual jetpack is expected to cost around $200,000, which means that, at least initially, this will only be a luxury that those who are extremely wealthy can afford.
If you haven't seen the jetpack scene from Torrowland yet, watch it below, and for a more realistic look at what the Martin Jetpack will actually be like for the public, check out this video of two Jetman soaring through the skies of Dubai.
[youtube http://www.youtube.com/watch?v=_WbakJaYuYo]
[youtube http://www.youtube.com/watch?v=Czy0pXRRZcs]
[Photo via YouTube]