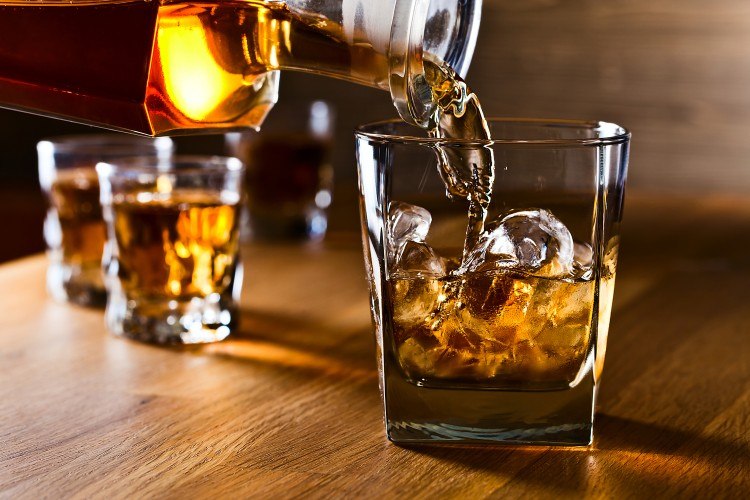 America, the land of plenty, filled literally to the brim with barrels of craft liquor, and yet so much of it tastes basically the same. Bars shelves crowded with crumbly, but flavorless atomic whiskeys and rows of bourbons reminiscent of a beat down piece of gum. So, it is quite refreshing to discover a few notable distilleries going against the grain, experimenting with all sorts of ingredients to create the perfect drink. Some of these stories are inspiring, some will make you question everything you've ever known about the whiskey making process, and others will simply leave you mesmerized by their innovations. Here are the top five whiskey brands that are on the rise.
1. House Spirits Distillery
House Spirits Distillery is a relatively young American whiskey brand, with a history dating back to just Although started in Corvallis, the company transferred its tasting room and production facility to Portland's Distillery Row. The star brand for the distillery is Aviation American Gin, which accounts for 80 percent of its production. Other products sold by the distillery include: Volstead Vodka, Westward Oregon Straight Malt Whiskey (crafted from Pacific Northwest malted barley and pays tribute to traditional Irish whiskies), and Krogstad Festlig aquavit. Apart from the large whiskies, the brand also deals with small- batch artisanal liqueurs such as coffee liqueur and Japanese-style shochu.
2. Westland Distillery
Launched in 2010 in Seattle, WA, Westland Distillery was designed to create a unique single malt whiskey with an American taste, only utilizing ingredients grown in the Washington state. And rightly so, as the company is the best manufacturer in the American Single Malt Whiskey category, competing with distillers from New Zealand, Taiwan, India, and Japan. Other products in its portfolio include the Sherry Wood expression and Peated Malt, which are also distinctly American in characteristic and are among the finest whiskeys in the world today. What's more, Westland has been famed for its single cask bottlings and regular special releases that contribute to secure its place as a leading whiskey brand on the globe. The facility actually accommodates a 5,000-liter mash house operating 24/7 to fill 10,000-liter capacity fermenters. The guys in the still room, on the other hand, conduct a conventional double distillation on a 5,670-L spirit still and a 7,560-L wash still. Westland uses a wide range of full size oak casks, including ex- sherry casks, ex-bourbon casks, and 2 types of new American oak. Once filled, all the whiskeys in the distillery are transferred to the Washington State coast, which has an excellent humid and temperate climate from the rain forest ideal for maturing the whiskey.
3. Clear Creek Distillery
When Stephen McCarthy established Clear Creek Distillery in 1986, his primary focus was to produce distilled spirits using the abundantly available fruit crop of Oregon. Interestingly, although his family had owned orchards in Oregon for quite some time, Stephen McCarthy's passion was running the family's business of manufacturing hunting gun spares. It was during this time that Stephen discovered the Alsace tradition of creating pear eau de vie while on a trip to Europe. Realizing how similar the Williams pear (essential in the production of eau de vie in Europe) was to the Bartlett pears (widely available in Oregon), he created his very first spirits in 1985. By now, Oregon wine was internationally renowned and acknowledged, but pure European style fruit brandies still had a name to make for themselves, particularly in the United States. In a twisted turn of events, Clear Creek Distillery has grown to become one of the most popular American whiskey brands today.
4. Flat Rock Spirits Distillery
Based in Fairborn, Ohio, Flat Rock Spirits Distillery is a family owned and managed whiskey brand that is gaining pace in the industry rather rapidly. The distillery is led by James Bagford, Shawn Measel, and Brad Measel, and is the go-to brand for flavored Moonshines, Rum, and small batch Bourbon. In fact, the company was inspired by the founders' love for excellent handcrafted spirits, and is dedicated to the tradition and craftsmanship of creating natural spirits from regional and local sources. Although it is based at the center of the Midwest, most of the ingredients are assembled from elsewhere close by. Specifically, wheat is gathered from Ohio, barley from Wisconsin, and corn from Indiana to ensure that the drinks are crafted from the freshest ingredients.
Today, Flat Rock Spirits is one of the leading producers of moonshine, flavored moonshine, and Bourbon. Flavored moonshine is bottled at 35% ABV (70 proof) while traditional moonshines are bottled at 52.35% ABV (104.7 proof). The proof for the brand's Bourbon has not been determined yet.
5. Corsair Distillery
There were many contenders for the final spot on our top five whiskey brands on the rise, but ultimately uniqueness, precision, and innovation had to take precedence. Corsair Distillery's story reads like a fairytale. What happens when two inventive friends combine in a garage and start experimenting with big ideas? Well, in the case of Darek Bell and Andrew Webber, the result was the foundation of Corsair in 2008, whose main purpose was to produce atypical spirits. The quandary was, Nashville did not permit the operation of a commercial distillery, so the pair had to open their first facility in neighboring Bowling Green, Kentucky as they struggled to loosen the law in Tennessee. When they finally succeeded, Corsair opened its second distillery in 2010 in Nashville.
The second obstacle was raising money. Although some potential investors were interested, they were quick to dismiss the idea and suggested medical alcohol instead of whiskey. Bell and his partner had already set their minds at creating distinct spirits from unique ingredients, so when some sponsors encouraged them to make Bourbon or traditional Tennessee whiskey, they decided life is too short live someone else's dream. Having raised no money during that campaign, Bell and Andrew set out on their own. Today, Corsair runs three distilleries, after launching a second Nashville site in early 2015. The company also owns a farm in Bells Bend, Tennessee, which is mainly used for growing wheat, rye, and barley. Corsair deals with a wide range of products, some of which are incorporated into the seasonal or core lineup, while others are released as one-offs. These include the hop-seasoned malt whiskey Centennial, Oatrage oat whiskey, Buck Yeah buckwheat whiskey, Ryemageddon rye whiskey, Quinoa whiskey, and Triple Smoke American malt whiskey, among others.