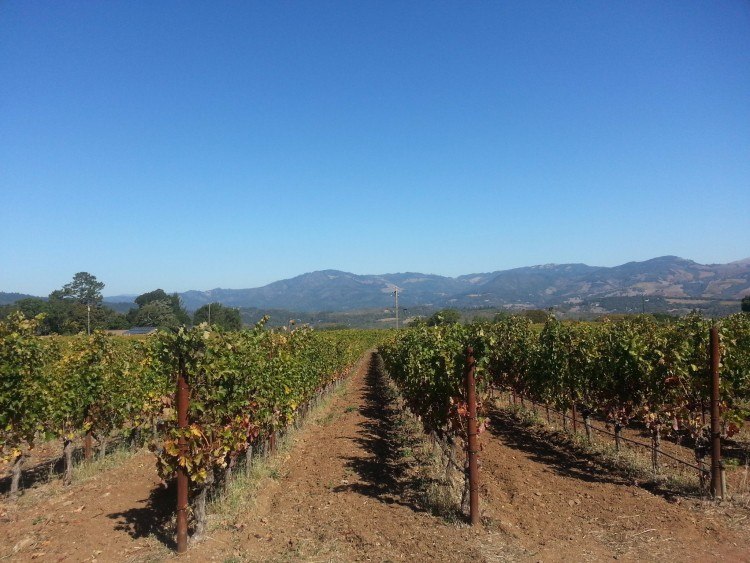 Each year a new crop of wines becomes available, but few manage to set themselves apart in terms of quality and taste. 2016 saw a huge number of blends come out from around the world, with many of them sporting similar characteristics and flavors that have become the status quo. There was plenty to choose from in 2016 when it came to red wines, from crisp and tasty roses to sparkling red wines. Of course, there were also run of the mill offerings, super sweet budget blends, and some bottles that completely missed the mark. The best of the bunch were not only well crafted but stood out for their flavor, aroma, and good value — if you come across any of these wines, grab a bottle or two and you won't regret it. Here are the top red wines of 2016.
1. Chateau Dalem Fronsac
This is easily one of the best Bordeaux wines of the year, and it's filled with ripe black and red fruit flavors along with notes of cherry, bergamot citrus, and plum. Chateau Dalem Fronsac comes from Chateau Dalem, one of the longest standing properties in France's Bordeaux region with a history that goes back to the early 17th century.
The price for a bottle of Chateau Dalem Fronsac averages $25, and this is one of the red wines of 2016 that makes a great gift or can be stored away for a few years. The vintage that debuted in 2016 can be enjoyed right away or drank young, although an hour of decanting certainly helps in the case of the latter. On food blogs, Chateau Dalem Fronsac was often touted as the perfect accompaniment for roasted and grilled game, duck, tuna, lamb, and beef. It pretty much stands up to any hearty dish, even roast chicken and pork, mushroom ragu, or hefty pastas.
2. Mascota Vineyards Unánime
Argentine wines have been making a name for themselves, but one was constantly praised as being superb: Mascota Vineyards Unánime. This red wine boasts flavors of dark fruit, cassis, plum, and just a bit of citrus zest. Mascota Vineyards Unánime is a blend made largely of Cabernet Sauvignon with some Malbec and Cabernet Franc added in for good measure.
No other wine from Argentina has won as many awards as Mascota Vineyards Unánime, which averages $27 a bottle. The taste of it makes this one of the most palatable red wines of 2016, and those who have grown accustomed to jammy blends will like it. However, it's more complex than sweet and has undertones of cassis, black plum, and some zesty acidity. If Maipu wines are your thing Mascota Vineyards Unánime is definitely worth a try, and it's an excellent value.
3. Verada Pinot Noir
California is still producing great wines, and Verada Pinot Noir is one of the best to come from Santa Barbara, Sonoma, and Monterey counties. The tri-county Pinot gets much of its distinctive character, layers of complexity, and body from being aged in French oak barrels for 16 months. This is one of the top red wines of 2016 to grab if you enjoy richly flavored, bold Pinot Noir with a full bodied mouthfeel. You can taste notes of red plum and cherry, with plenty of vanilla on the finish. The complexity of this wine is part of what makes it so wonderful, but it's one that can easily be enjoyed even by casual wine drinkers.
The aroma of Verada Pinot Noir is alluring, with cranberry, raspberry, strawberry, and some plum. Even the burgundy tone of the wine is gorgeous — this is a bottle that's worth buying several bottles of, and it's suitable for enjoying now or a few years into the future. Aside from containing high quality, hand picked grapes, Verada Pinot Noir is affordable and averages about $16 a bottle. It would make a fabulous hostess gift, and is great for pulling out when you're serving roasted pork, chicken, or enjoying gourmet pizza. Hearty salads would also pair well with this fabulous wine.
4. Tenuta di Renieri Chianti Classico
Tenuta di Renieri Chianti Classico is one of several red wines of 2016 that repeatedly received rave reviews and praise, and it's a terrific buy at about $20 per bottle. It's ripe for drinking now, but should still taste wonderful in a few years. Tenuta di Renieri Chianti Classico is a Sangiovese wine that will please the palate of those who adore oak notes. In addition to oak, this lush red contains plum and dark cherry notes.
The fragrance of this wine is incredible, and it has some floral notes of rose and cedar with a zestiness that's similar to orange peel. It would be wonderful to bring to a party and is a crowd pleaser that's highly versatile. Its body is full, the finish is clean, and bright acids help perk thinks up. There's a wide range of food that you can serve with this, and you can't go wrong pairing Tenuta di Renieri Chianti Classico with a tomato filled classic Italian dish such as hearty bolognese, ravioli, or lasagna. At the same time, it would also be great alongside a bowl of spicy beef chili or rich stew.
5. Flichman Malbec Tupungato
Malbec has risen in popularity in recent years, and it's easy to see why when excellent bottles such as this come along. Flichman Malbec Tupungato is a fruit filled, superbly crafted red wine from Mendoza, Argentina that contains hand picked grapes from Barrancas and Tupungato. It's aged for a year in oak barrels, and the result is a beautifully full bodied wine with rounded tannins and abundant flavors of dark fruit. There's a bit of blueberry flavor in it, and notes of earthy spices and dark chocolate.
The aftertaste is deliciously fresh, and whether you enjoy it now or hold it for a few years, Flichman Malbec Tupungato is a winner. This juicy wine averages $18 per bottle and will satisfy those who want jamminess on the finish. It would be a knockout with a dish such as Osso Buco, grilled or roasted lamb, beef bourguignon, or a classic stroganoff.
Photo via Twitter