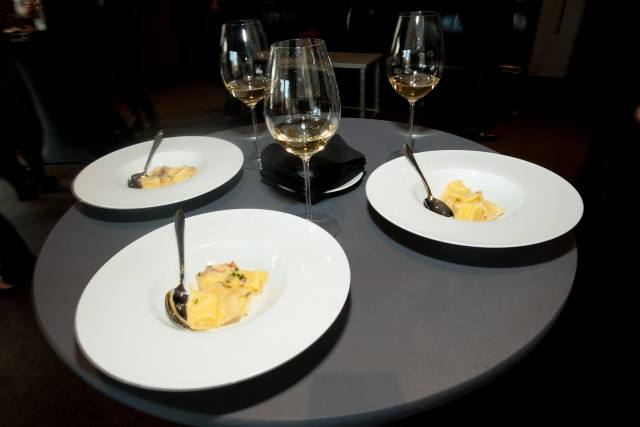 Everyone loves to eat food, especially high-quality food made by professional chefs. People are willing to spend extremely large amounts of money to eat at the best restaurants in the world. Establishments that have a few Michelin-stars are obviously costly, and the same can be said about their individual dishes. But how much money would you spend for a particular meal? There are plenty of dishes out there from restaurants that are extremely expensive, to the point of being almost ridiculous. We are going to examine a list of a few different meals that are some of the most expensive in the world, and you won't believe how much they cost.
Nino's Bellissimas "Specialty" Pizza – $1,000
Nino's Bellissima is a restaurant and pizzeria located in New York City. They have all the traditional offerings that you would come to expect, and then there's a specialty pizza. It is priced at $1,000 dollars and you have to order it a few days in advanced. It features your standard margarita pizza toppings and then they add four different types of caviar and a lobster tail.
Kai Mayfair's "Buddha Jumps Over The Wall Soup" – $190
Kai Mayfair is an upscale Chinese restaurant located in London and it is home to the most expensive bowl of soup in the entire world. It's called the Buddha Jumps Over The Wall Soup and it contains noodles, sea cucumber, dried scallops, chicken, Japanese flower mushroom, abalone, pork, and ginseng. It used to be made with shark's fin however they stopped serving that after criticism.
The 230 Fifth Hot Dog – $2,300
Hot dogs have never been associated with the words "expensive" and "high-quality", but the 230 Fifth restaurant in New York prepares theirs a little differently. It's about 2-feet long and they use premium wagyu, 60-day dry-aged meat. It is then topped with onions caramelized in Dom Perignon, sauerkraut that was cooked in champagne, and caviar. You have to give them a few days notice if you realistically wanted to order this dish.
Sweet Surrender's "Decadence D'Or" Cupcake – $750
Sweet Surrender is a candy and pastry shop that is located in the Palazzo in Las Vegas. Esteemed chef Olivier Dubreuil created a pretty special cupcake for the shop known as the Decadence D'Or. It is priced at $750 dollars and it's made from rare cocoa beans from the Porcelain Criollo tree in Venezuela, Tahitian gold vanilla caviar, and real gold that is edible. Oh and it also comes with some Louis XIII de Remy Martin cognac.
Margo's "White Truffles and Gold" Pizza – $1,990
Margo's is a high-end pizzeria and Italian restaurant located in Malta, and the offer a pretty unique pizza. You have to give them a weeks notice for their "white truffles and gold" pizza, and at least $1,990. As the name implies, the pizza is made with white truffles that are only is season from October to May and real flakes of 24-karat gold. The price of the dish fluctuates with the prices of gold and truffles, but either way, you will be spending a lot of money.
Fleur's "FleurBurger" – $5,000
Fleur is a high-end restaurant out in Las Vegas that serves up a pretty expensive hamburger. It is made with Kobe beef, seared foie gras, and black truffles. Additionally the meal comes with one entire bottle of Chateau Petrous wine from a rare 1995 vintage. It's the most sophisticated burger in the world.
Arnaud's "Special" Strawberries Arnaud – $3.95 Million
If you want to make the most over-the-top romantic gesture ever, then get the "special" strawberries Arnaud from the famous fine-dining restaurant in New Orleans, Arnaud's. The dish itself is fairly simple. It's a desert item that contains strawberries marinated in port wine sauce that are served over vanilla ice cream with whipped cream. So how can that be $3.95 million dollars? Well this special order also comes with a custom-made engagement ring that features a 7.09-carat pink diamond. It's extremely absurd, and probably the most expensive dish in the entire world.
Photo by Timothy Hiatt/Getty Images for Waldorf Astoria Chicago