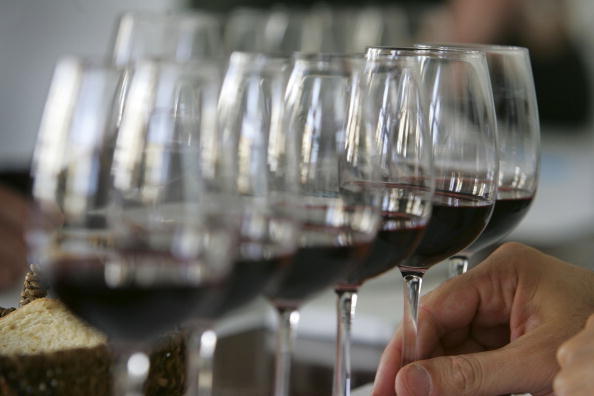 Wine, like many other things, has grown into such a large industry that there is a massive variety of different ones to try out. People can very quickly become wine connoisseurs and begin collecting as much as possible; however, some people get pretty extreme and have humongous collections stockpiled to the point where they will never be able to drink all of it. Here are the largest wine collections in the world.
5. Restaurant Latour – 100,000 Bottles
Restaurant Latour is located in New Jersey and owned by Gene Mulvihill. The bottles of wine in this collection are all very specifically chosen based on their high end quality. The wine cellar is available to tour and visitors can check out the laboratory used for analyzing the wine and its components as well as everything else.
4. Bodega 1860 – 129,000 Bottles
Bodega 1860 is located in Spain and is a very cultural and art driven town. Here, the winery holds a collection of 129,000 bottles that go as far back as the Civil War. In order to try out some of the Bodega wines, you have to be a VIP, which is exclusive and includes some local political and religious leaders.
3. Graycliff Hotel – 250,000 Bottles
The Graycliff hotel is located in Nassau, the Bahamas and the hotel owns the third largest wine collection. The hotel was originally built as a mansion by a pirate in the Caribbean during 1740. The Graycliff collection is only growing and the current owner even brought in 12,000 bottles specifically from Italy for the collection.
2. Bern's Steakhouse – 500,000 Bottles
Bern's Steakhouse is located in Tampa, Florida and was founded in 1956. The restaurant is still run by the son of the founder and their wine collection continues to grow. With 500,000 bottles, the steakhouse offers a great variety of pretty much any wine you could desire and even attracted George Bush to come eat there twice during his presidential term. The collection even has some very rare gems including a $30,000 bottle of 1947 Chateau Latour.
1. Milestii Mici – 2 Million Bottles
Milestii Mici is the world's largest wine collection that houses around or over 2 million bottles and is all located in an absurdly large underground cellar. The collection is basically a maze and is so big that there are even street names to guide everyone through it and help easily locate bottles. The employees at the winery have to use bikes to get around and a car is even needed to drive from one part to another.
Photo by David Silverman/Getty Images