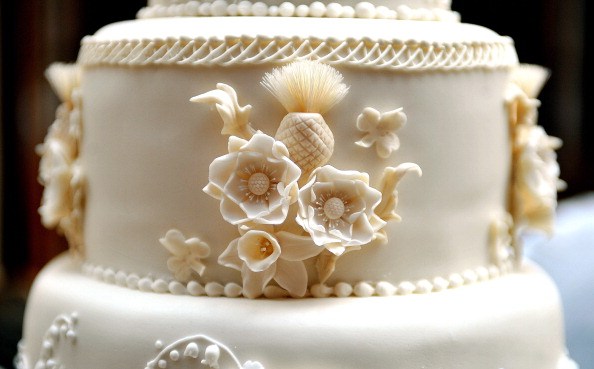 Everyone loves desert, some more than others. But how much would you be willing to pay for a desert item? $10, $50, how about $1.4 million dollars. It is astonishing to think that cakes and chocolates can get that expensive, but apparently they do. There has been a recent trend of "pastry-art" where pastry chefs and other chefs specializing in desert foods come up with some insane cakes and pastries using the highest of quality ingredients. In this article we are going to take a peak at some of the most expensive desserts of all time.
5. Twins Ice Cream Sundae from Mt. Kilimanjaro – $60,000
It's difficult to imagine ice cream that costs more than $100 dollars, well Twins Ice Cream offers a specialty sundae that is made from the glacial ice of Mt. Kilimanjaro. Due to recent climate change and global warming the ice on top of this legendary African volcano will melt most likely within 15 years. Most people don't associate Africa with snow, but Kilimanjaro has it. The Sundae also comes with a first class ticket to Tanzania, 5-star accommodations, and a guided climb of Kilimanjaro (it's 19,341) feet tall where the founder off Twins Ice Cream will hand churn the sundae for you. Oh and a percentage of the purchase will be donated to an African environmental protection group. For $25,ooo more you can even bring a friend.
4. Platinum Cake – $130,000
Next up on our list is the "Platinum Cake" that was created by a Japanese pastry chef who wanted to honor two successful Japanese actresses, Rinko Ki Kuchi and Chei Kumazawa. This specially crafted cake was adorned with various jewelry that was all made of  platinum.
3. Strawberries Arnaud – $1,400,000
Next up on our list is a strawberries and cream desert that will put a hole in your pocket. Served at the famous nearly 100 year old Arnaud's restaurant in New Orleans, this desert platter also comes with a 4.7 pink carat diamond, nearly 80 carats of regular diamonds, and 18 carat gold for a bit of decoration.
2. The Diamond Christmas Cake – $1,700,000
Holding strong at second place on our list is the extremely expensive diamond cake that was sold back in 2o05. Another Japanese pastry chef created this fruitcake that has 223 diamonds adorning the cakes frosting. It was rumored that the design of this cake took between 5-6 months before it was finally created.
1. Valentine Diamond Chocolate Cake – $5,000,000
Keeping with the trend of extremely expensive desert items coming from Japan, the Valentine Diamond Chocolate Cake was a cake designed by a respected Japanese jeweler who wanted to create a special cake. The cake is in the shape of Africa with 2000 diamonds located at the southern part of Africa, where a lot of diamonds come from. It seems that these types of cakes are novelties for extremely wealthy Japanese pastry chefs and jewelers, but either way they are certainly impressive.
Photo by Matt Cardy