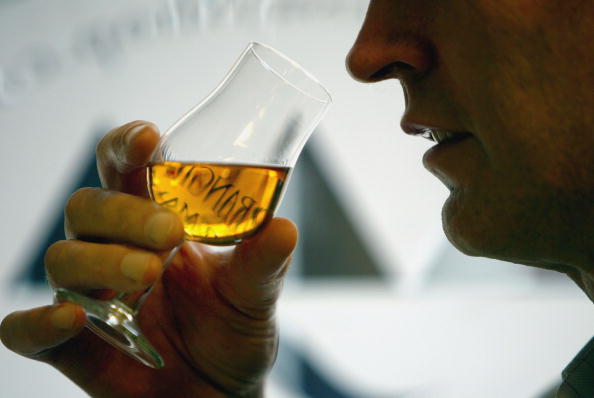 We're not saying you should be drinking $7,000 bottles of Whiskey, but those $10 plastic bottles you may have seen back in college aren't acceptable anymore. If you are, in fact, in the market for an expensive whiskey look no further.  A scotch that whiskey fanatics would do just about anything to get their hands on is the second introduction from the Extraordinary Cask Collection of single-cask bottlings of The Glenrothes Single Malk Scotch Whiskey from the late 1960's to the early 1970's. The bottle and its hand-blown lead crystal decanter will be headed to the United States in May and cost you $7,000.
This particular cask was distilled on July 10, 1969 and produced just 133 bottles. It's a reflection of what Glenrothes has become known for – quality and purity – and 43.9% ABV. According to the company,
"The Glenrothes Single Cask 1969 No. 11485 is clear and bright with rich golden hues. On the nose, you get herbal notes, with yogurt and mint giving way to ginger honey cake. On the palate you'll get a very expressive and intense fluid that is balanced with liquorice and barley sugar with the texture of raw silk. Finally, on the finish there is lemon, lime and coriander; Indonesian pepper and yuzu."
While some of this may be well-beyond most people (myself included) it does appear to be a spectacular whiskey. For those that celebrate the distilling of brilliant whiskeys you will not find a finer bottle. The case alone just reeks of quality.
For the record – there are only going to be 28 bottles sold in the United States so I'd get on top of it.
 Photo illustration by Chris Furlong/Getty Images