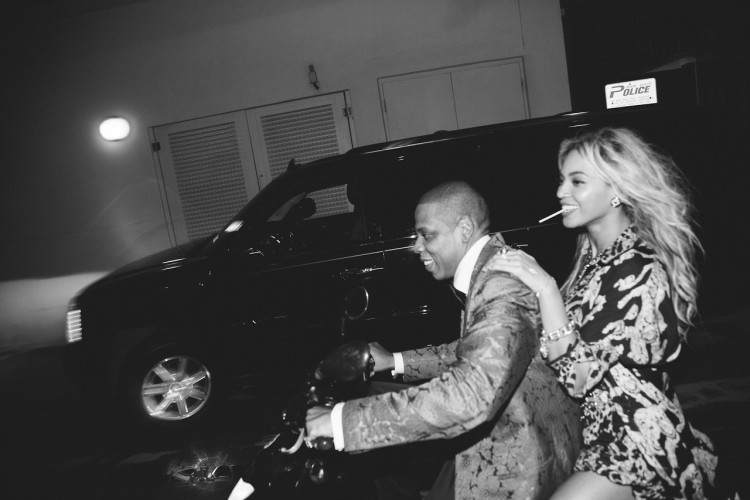 Millions of people all over the world celebrate New Year's Eve. It is one of the biggest nights of the year. Some people love the idea of New Year's Eve because it is an excuse to let loose and party. Some people love New Year's Eve because it is a chance to start over. There are also some people who take advantage of New Year's Eve to give up a bad habit. If you are planning to go out this year, and you have the time and money to travel, there are several amazing New Year's Eve parties all over the world that you should really look into.
New Year at the White Mansion
December 31, 2016- 9pm to 4am
This is going to be one of the best parties in Northwest London. It is a secret party, and the address will be sent to ticket holders 48 hours before the event. The dress code is anything white. There are going to be prizes for the best outfit so you should dress to impress. The music this year is going to be amazing. There will be 3 DJs spinning on 2 dance floors. On the main floor, DJ Joffrey Bogart will be spinning house music. Later, he will be joined by DJ Fabriza. On the second floor dance floor you can enjoy beats by DJ Amin Sane. You can also enjoy music by a master saxophonist who used to accompany Amy Winehouse. Sam, a master percussionist will also be in attendance. For your entertainment, there will be fire shows around the room, cage dances, mimes, and a clairvoyant to tell you the future. If you want a keepsake from the night, you can have your picture drawn by a caricaturist and there will even be face painters. If you get hungry, food will be served on the street.
The cost of a VIP table is $782. If you want a VIP room all to yourself, it would run you $3,129. For more information on the party, visit http://www.themansionlondon.com/nye
Fontainebleau Miami Beach Ultimate New Year's Eve VIP Experience
December 27th through January 1st
If you want to experience New Year's Eve like a celebrity, this is the party for you. The party package is good for you and up to 10 guests. You will be given accommodations at the world renowned Fountianbleau hotel for 5 nights. If you want to take a ride around town, you can take one of the super cars available, such as the Rolls Royce Phantom, the Aston Martin DB9, or the Lamborghini Aventador Roadster. For a full list of cars available, you can visit www.phhclub.com. You can spend your days poolside, in a private, stocked cabana. If you need something to wear on your night out, you will be given $100,000 to spend on a private shopping spree. On December 29th and 30th, yu will be served a private dinner by a celebrity chef.
On New Year's Eve, you will have a stage-front table for Justin Bieber's concert and then head over to LIV nightclub where you will have full access to the DJ booth, not to mention champagne. You can then move on to STORY to see Marshmello perform.
On New Years Day, you can either enjoy the Bloody Mary bar or detox in the spa for two hours.
The party will cost you. There is one ticket available, and it will cost you $500,000. For more information, visit https://fontainebleau.com/nyevip
New Year's Eve in Rome
Roma Hassler- Stairway to Heaven
December 29th through January 1st
Nobody parties on New Year's Eve like the folks in Rome do. The Roma Hassler is offering an amazing New Year's Eve package for those who are willing to make the trip. You will be given a 3 night stay in a deluxe room or a grande deluxe room. You will enjoy a buffet breakfast each morning and a 5-star meal at night. On the big night, you will attend a black tie gala which starts at the hotel's panoramic dining room. After dinner, you will party at Salone Medici. Not only will you need to worry about the cost of travel, the party package costs $3,714 per couple. For more information, visit
http://www.hotelhasslerroma.com/en/promotions/a-sparkling-new-year-in-rome/51-28/
Cabanas at the Maritime Hotel
New York City
December 31st 9 pm til 2 am
This rooftop party is expected to be the best in the entire city. With the party happening on the heated, rooftop terrace, you can be sure that you will have a great time and an amazing view of the ball in Times Square when it drops. The party offers a 5-hour open bar and free complimentary appetizers. There will be live DJ performances for you to dance your way into 2017. At midnight, there will be a complimentary champagne toast. If you want to purchase tickets to this party, it will cost you $149 per person for the main room Platinum VIP. For more information, visit http://newyears.com/newyork/parties_cabanas-at-the-maritime-hotel_88-9th-ave-new-york-ny
Greek New Year's Eve At Dockside
Sydney, Australia
December 31st 7 pm til 3 am
The best and most exclusive New Year's Eve party in Australia this year will be held on the shores of the Darling Harbor. You can enjoy the beautiful views of the shore, which gives you a great view of the fireworks display at midnight. The night starts off with a traditional Greek 3 course meal. For 5 ½ hours, there will be an open bar, which includes white wine, red wine, beer, and soft drinks. You can dance in the New Year to the music by DJ Bouzouki and Percussion. A ticket to this New Year's Eve extravaganza will cost you around $235. The party is being sponsored by the Dockside Group and it is expected to be the greatest party in the entire country. For more information on the party and to purchase tickets, visit https://docksidegroup.com.au/events/greek-new-years-eve-at-dockside
There will be millions of restaurants, hotels, clubs, and private homes who will be hosting New Year's Eve parties this year. If you want a low key party, you can find one anywhere. If you want to attend one of the greatest parties in the world, the 5 listed above are sure not to disappoint. It may cost a pretty penny, but it will be worth it.