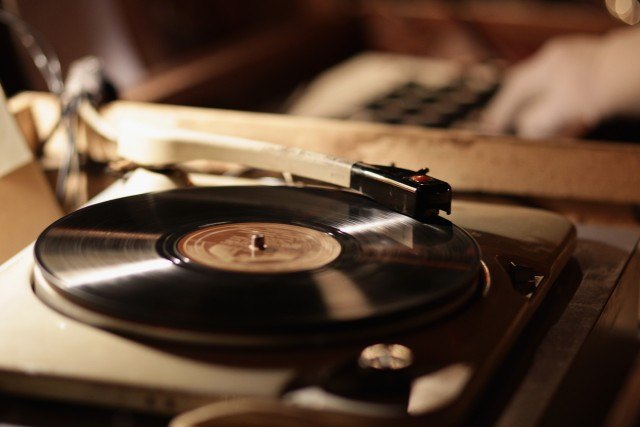 Over the years we see rare, historical, and limited edition albums sell for extremely high amounts of money. The albums that sell for these high costs typically always have some sort of unique thing about them that makes them cost so much. Collectors flock to rare vinyls, as they are typically perceived to be an investment. Out of all the various albums that exist today, the most expensive ones that were sold were all classic albums, much like other auctions. We are going to take a look at the most expensive albums that were ever sold in an auction.
5. The Dark Side of The Moon by Pink Floyd – $3,807
The first album that we are going to look at is The Dark Side of The Moon by Pink Floyd, specifically a Japanese released version of this classic record. The Dark Side of The Moon is often regarded as one of the best albums of all-time and is one of the best selling albums of all time. It is estimated that one out of every fourteen people under fifty years of age in the United States owns this album and every now and then it pops up in the Billboard 200 charts, despite the fact that it was released in 1973. Recorded at Abbey Road Studios in London, the album has influenced countless musicians and people across the world. Now the particular album in question was a specific Japanese released version. Due to a breakdown of communication when the album was released in Japan, the cover was accidentally flipped upside-down. It wasn't too long before they were pulled off the shelves, but a few of these rare albums managed to sell. One particular was sold for $3,807 dollars.
4. The Velvet Underground & Nico by The Velvet Underground – $25,000
Lead by the late Lou Reed and John Cale, The Velvet Underground were an American rock band that formed up in 1964. The band has been extremely popular and are often regarded as some of the founding pioneers for art-rock, indie, and avant-garde music. Over the course of their career, the band released five full length albums. Their first album titled The Velvet Underground & Nico is often considered some of their best work, and contains well known songs such as "Sunday Morning" and "Femme Fatale". The album is also famously known to feature a cover designed by Andy Warhol. When the album was released a few were leaked with some extra and rare songs that were not normally on the album. Since these versions of the album contained such songs, their after market value is extremely high and one in particular was sold for $25,000.
3. The Freewheelin' Bob Dylan by Bob Dylan – $35,000
I probably do not need to go into how influential Bob Dylan was as a musician and political activist, as he is extremely well known. This American folk-singer enjoyed a successful career and has released over thirty-six studio albums, among a large discography. He released his well-received debut album in 1962 that helped launch his career. While his first album was a hit, it only contained two original songs. His follow up album The Freewheelin' Bob Dylan was largely original songs (eleven out of the thirteen), which kind-of makes it his first real album in the eyes of many. This album contained some of his most famous songs such as "Blowin' in The Wind", "Bob Dylan's Blues", and "Don't Think Twice, It's All Right". A particular and special edition version of this album was sold at an auction for $35,ooo dollars. Besides being in mint condition, this particular album contained four extra songs that were quickly removed by Dylan. Only a few versions of this particular album exists, as they were quickly pulled from the shelves to be replaced by the version without those songs.
2. Yesterday and Today by The Beatles – $39,000
We finally see some Beatles records on our list, and coming in at our number two spot is the album Yesterday and Today. This album was the ninth Capitol Records albums released from their band, and their eleventh overall American release. The album came out in 1966 and was only released in the United States, Canada, and then in 1970 is was released in Japan. When the album was first released in featured a cover of the band wearing butch clothing, while they all held meat and blood covered baby dolls. Seriously I'm not kidding, and since it was 1966 the album cover was thought to be offensive and disgusting. These particular albums were only released in select markets, and were pulled of the shelves that day. Capitol replaced the cover and wanted to destroy the original ones, however a few were sold. One of these extremly rare albums was sold for $39,000 at an auction.
1. Double Fantasy by John Lennon and Yoko Ono – $400,000
After The Beatles went their separate ways, all of the members enjoyed a solo career. John Lennon worked with his wife Yoko Ono to make a few records, including Double Fantasy which was released in 1980. Now these albums were definitely not as good as The Beatles original work, however one of these records sold for over $400,000 at an auction back in 1999. The particular album in question was the actual album that Mark David Chapman asked John Lennon to sign before he assassinated him in December of that year. The album was used in court as it had Chapman's fingerprints on it, and helped convict him for a life sentence. Chapman currently still remains in prison to this day.
Photo by Andreas Rentz/Getty Images
Save