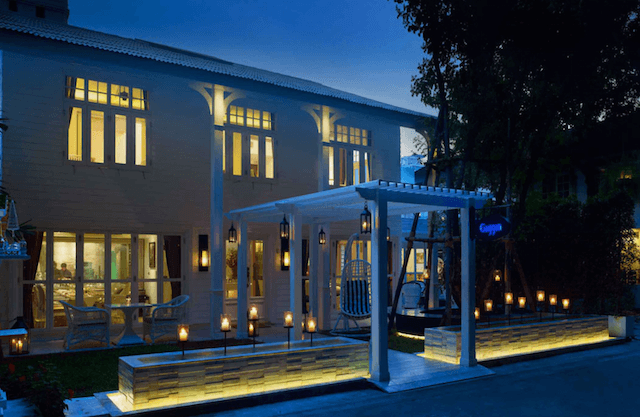 Indian cuisine is growing more and more popular, and is an excellent choice for those seeking something a bit different to eat. India has always been known for its spices, among other things, and that fact is the most realized within its food: you will taste things unlike anything you have ever consumed before. Also due to religious and cultural influences, most Indian cuisine is vegetarian. Indian restaurants are found all over the place, but a select few stand out from the rest. Surprisingly enough, the majority of the best Indian restaurants in the world are located outside of India. The restaurants on our list have won many awards, and are well recognized by food critics, consumers, and travel sites to be some of the best Indian restaurants in the world.
Bombay Club – Washington D.C., The United States
The Bombay Club is D.C. is a well known Indian restaurant that serves up some amazing dishes. Make no mistake, Bombay Club is very much a fine dining experience and you should probably wear a jacket and tie here. Bombay Club serves of classic Indian dishes to customers, and running into a congressman or senator here is common. President Bush was known to be a customer as well. The interior is very upscale and the live piano music is just the icing on the cake. The duck kebab, tandoori salmon, and the truffle naan are all great dishes to try.
Verandah – Copenhagen, Denmark  
Verandah is located at The Standard in Copenhagen, which is a sort of restaurant complex as there are other restaurants here. The food is offered in courses via a tasting menu that range from three to seven. You come in and select either vegetarian or non-vegetarian and the number of courses, that's it. They then bring out a variety of different dishes for you to enjoy. You can't just walk-in here either as they only cater to those that made a reservation. Verandah serves up contemporary Indian food that is basically gastronomic art.
Amaya – London, England
The English have had an interesting relationship with India, to say the least, and the country is home to many Indian expats. Amaya in London provides guests with their interpretation of classic Indian street food, only served more elegantly. The restaurant is very upscale and has views of the open kitchen where you can see the chefs prepare the food in front of you.
Amal – Dubai, U.A.E.
Dubai is pretty extravagant in its own right, so it is no surprise why Amal is a pretty exceptional restaurant. There is also a considerably large demographic of Indians that live in Dubai, around 51% of the total population. Amal is located in the premium Armani hotel, and provides guests with a modern Indian dining experience. There is live sitar music and dishes from all different parts of India, making it a great choice if you happen to find yourself in the area.
Gaggan – Bangkok, Thailand
Lead by chef and owner Gaggan Anand, Gaggan is arguably the best Indian restaurant in the world. It has won a number of awards, and frequently ranks high in the best restaurants in the world, including a number 17 spot from Restaurant Magazines "The World's 50 Best Restaurants". Anand used to serve as a chef at El Bulli, which was arguably the best restaurant in the wold when it was open. Like El Bulli, Gaggan serves molecular art in the form of Indian food that are provided to guests over many courses. The dishes are very contemporary and are sure to please guests of all kinds.
Photo from Gaggan