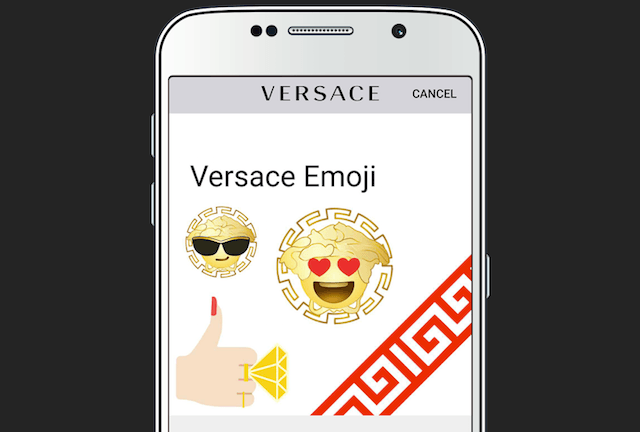 Have you ever felt that their was a lack of luxury emojis built into your phone? Well in a fairly interesting and somewhat unorthodox move, the industry leading fashion brand Versace has recently created and launched their own emoji application.
It's fairly uncommon for designer brands to get involved with mobile applications, for a number of obvious reasons, however Versace has never been afraid to stray from the pack. The application allows users to send and create a variety of emojis and stickers which are obviously all Versace themed. The app gives users a range of new emojis to choose from, most of which are silly variations of their Medusa logo. The launch of this mobile application coincides with their new capsule collection called #VersaceSharesLove.
The application is available on both iTunes and the Google Play Store and it is completely free to use. While it's definitely a very peculiar move from Versace, it does make us wonder if other prominent fashion labels will follow suit. At the very least, we'd love to see more companies like Versace enter the mobile application space perhaps one emoji app at a time.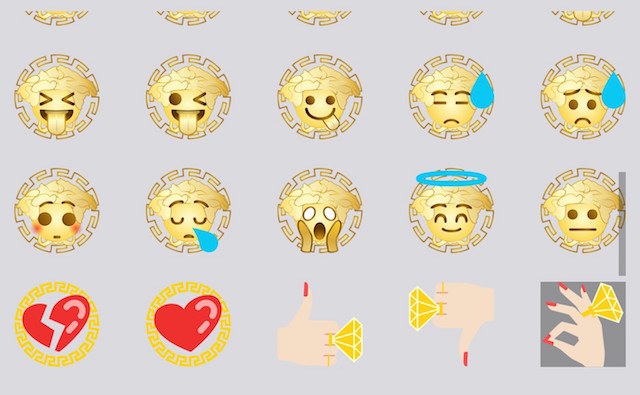 Photos from Versace