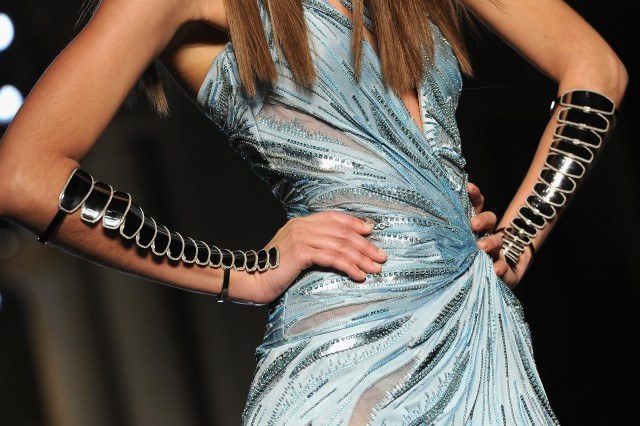 Versace makes a variety of high-quality designer fashion goods for both men and women. The company is especially known for its runway fashion and many of those products reach the general consumer at one point in time or another. There fashion line for woman is extremely large and they produce many amazing dresses. We are going to take a look at their most expensive dresses that they currently make for women.
The first dress we have on our list is the Silk Short Dress with Epaulettes. Versace has been taking small influences from military gear and as we see with the epaulettes here. This fitted dress has long sleeves, a herringbone omega chain belt, a button fastening keyhole, and is made entirely by hand in Italy out of silk.
The Silk Short Dress with Epaulettes – $2,995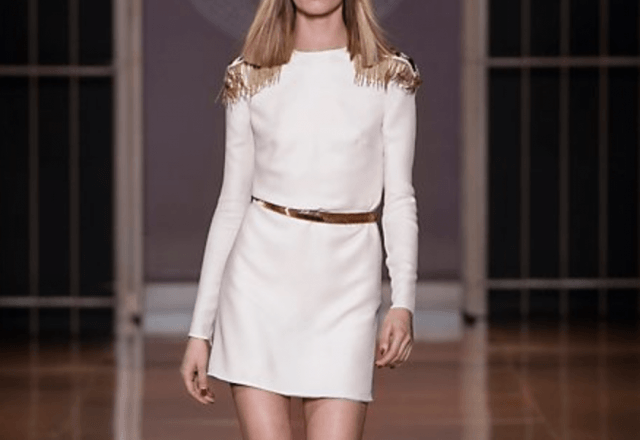 Tattoo Print Dress with Buttons – $3,025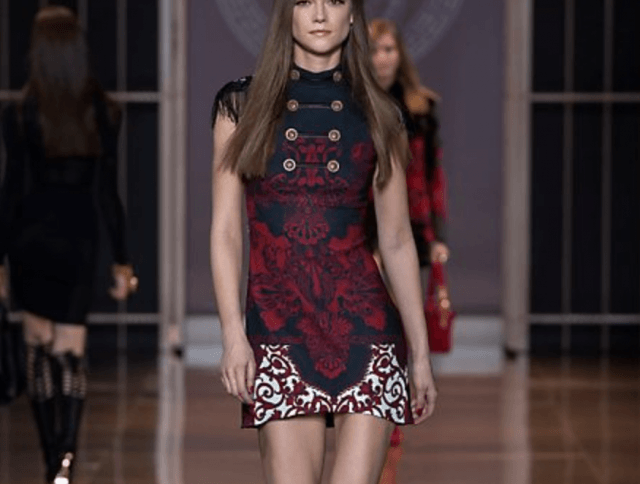 We see the military inspired design continue with the next dress on our list, which is the Tattoo Print Dress with Buttons.  This is a certainly interesting mini dress that is complete with a fitted top. This is definitely a dress for those that are looking to make a statement with their clothing as it takes inspiration from not only classical military gear but dresses from the 1960's and even some Japanese elements in terms of the print on the dress. The dress is sleeveless and has a zipper on the back. The dress is made up of 95% viscose and 5% elastane.
Greca One-Shoulder Mini Dress – $4,495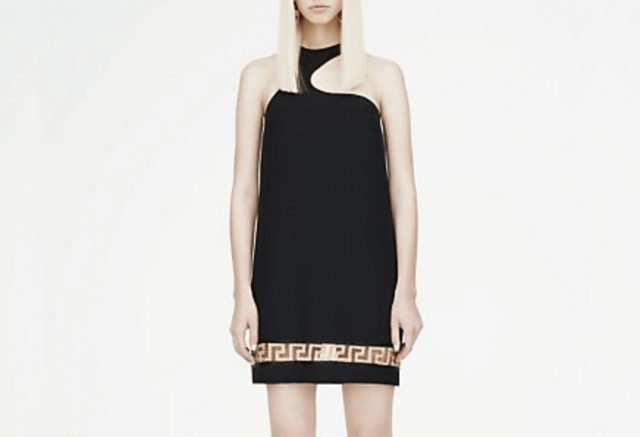 Last up on our list is the Greca One-Shoulder Mini Dress which is the most expensive dress Versace currently sells. Versace is well known for their little black dresses, and this one is great. The dress is made entirely out of silk, has a racer back, and has features a one-shoulder design. Additionally at the bottom part of the dress there is an elegant gold pattern surrounded by material that is slightly see-through for an added pop.
Photo by Pascal Le Segretain/Getty Images