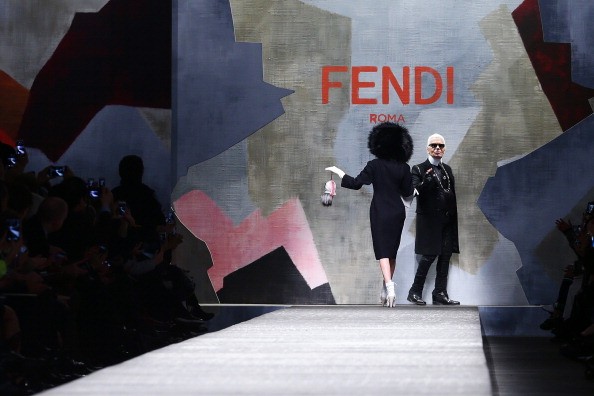 Fendi is another luxury fashion brand that is one of the best within the entire industry. The company was founded way back in 1925 and offers shoes, fragrances, eye wear, watches, accessories as well as fur and leather goods. The company has made a ton of different sunglasses lines that are all well crafted and can look both classic and modern. Their eye wear sells really well and is a popular product, so here are the most expensive Fendi sunglasses.
5. 2Jours – $395
The 2Jours is a very generic looking style of eye wear. They are thin framed sunglasses that share a similar style to the Wafarer from Ray-Ban with some color alterations. This is a great choice out of the entire collection and will cost $395, which is on the cheaper side for their glasses.
4. Pequin – $395
The Pequin style has the largest range compared to the other Fendi sunglasses products. Some of these look like awesome silver and tan aviators while others feature a completely boxed frame with dark lens tint. The Pequin design overall is very suave and is great for the summer.
3. Color Block – $465
The Color Block glasses offer a bunch of variety but are the most simple and generic looking glasses that Fendi offers. The frames mimic the popular Ray-Ban Wayfarer style with a bold black frame but these also deliver some additional color. The Color Block model is nice and offers users a slightly more personalized piece of eye wear by letting them choose the color.
2. Iridia – $545
The Iridia style is priced at $545 and comes in a couple of different styles. Some of the models have a bolder frame and offer sunburst or frosted lenses that are actually orange and blue in tint. The other type of model is a frameless one that looks very sleek and more like a pair of Ray Bans. The Iridia is a very unique looking piece or eye wear that is modern but also secretly casual.
1. Baguette – $695
The Baguette is a very unique style that Fendi has put together.  The Baguette sunglasses are a larger and thicker frame compared to the other available styles, but these are are limited edition item. The Baguette comes in two color options; a black and clear smoke mix or tan/gold and grey mix. For many people, the big framed style is a very popular choice; however, for others it can look bug-eyed. The Baguette sunglasses look cool and cost $695.
Photo by Stefania D'Alessandro/Getty Images