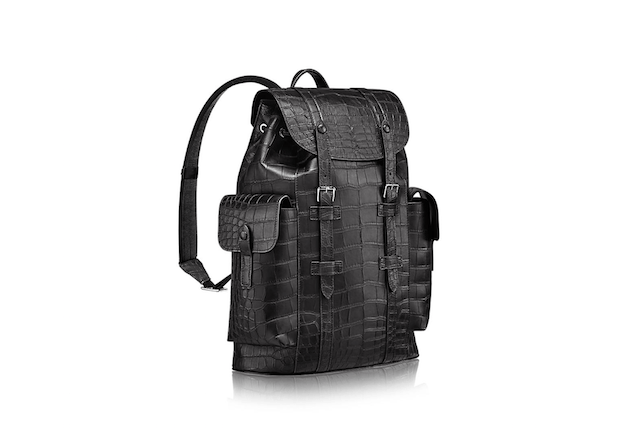 Everyone knows that luxury goods and clothing from leading fashion designers cost a lot of money; that isn't news. But sometimes certain products can get unbelievably expensive. For example, the $81,500 dollar Christopher PM backpack from Louis Vuitton. Yes, that's right, this backpack costs an incredible $81,500 dollars.
The Christopher PM backpack is a versatile backpack from Louis Vuitton that's been designed for men. Louis Vuitton describes it as an "everyday bag", but it seems strange to call it that, since it costs more money that the vast majority of cars on the road today.
As you can probably already guess, the entire bag is made from alligator leather. The bag is fairly large at 18.5 x 16.1 x 5.1 inches, and it has a large interior pocket that's perfect for holding an assortment of things. I would imagine the owner of such a bag would probably carry around his collection of Patek Philippe timepieces or something.
The bag has adjustable shoulder straps, a leather top handle, a press stud and drawstring closure, two side pockets, two internal flat pockets, a pocket for an iPad/computer, and another interior pocket. So essentially it is just a normal backpack, made from alligator skin, and it has the words "Louis Vuitton" on it. Add those features up and you've got an $81,500 dollar bag on your hands.
It's difficult for me to imagine the type of individual that can realistically afford a backpack that costs more money than certain Porsches. However I suppose they are out there, otherwise Louis Vuitton wouldn't make it. But at that price, you'd expect them to add, say, 24-karat gold hardware or something. Ah well, perhaps we will have to wait for the follow up model for that.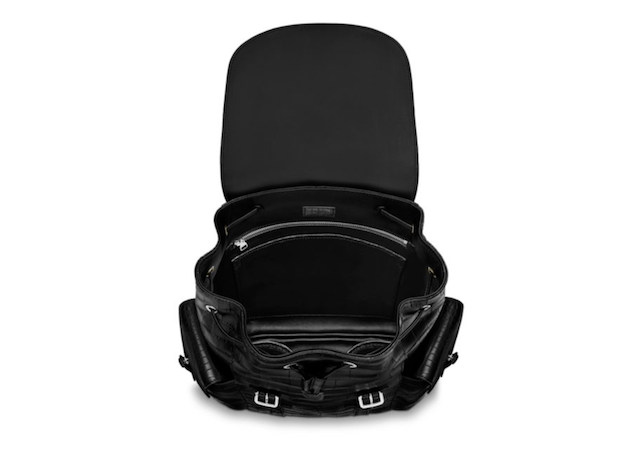 Photos from Louis Vuitton