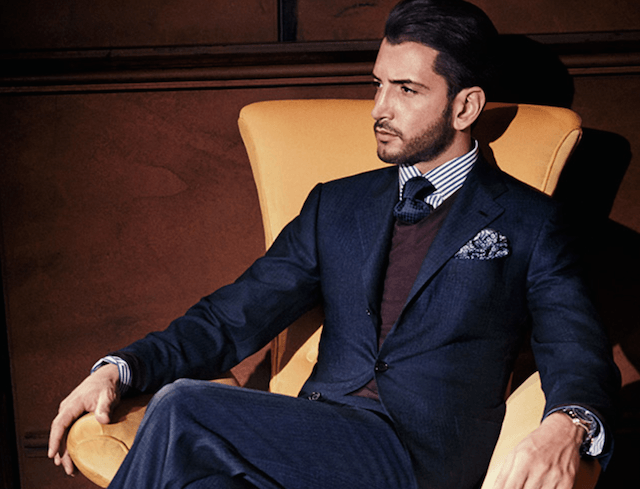 A mans suit has always been a fashion staple for many years, and there are virtually hundreds of thousands of options available. Out of all the suits options that are available, navy blue and black suits are the most traditional options, and you cannot go wrong with either one. Now suits can range anywhere in price from maybe $200 for a low-end suit to a few thousand dollars for a high-quality suit. For some people however, a $7,000 dollar suit is just average. Well what about a $50,000 dollar suit? Take a look at the Kiton K-50.
Kiton is a super high-end bespoke clothing company that produces some of the finest tailor made suits in the world, and also the most expensive ones too. The company was founded in 1956 by Ciro Paone in Naples, Italy and have always been known to produce high-end suits in limited quantities. The company only makes around 20,000 suits and employs just 330 tailors. Out of all the suits that Kiton makes the K-50 is their most expensive at $50,000.
So what makes a suit like this cost so much? Well to spare you the details about the various grades and qualities of wool, Kiton uses the best wool that you can possibly get, in addition to using the highest quality materials for the rest of the suit. Next the suit is tailored and made exactly for you, from the ground up, which is to be expected. Also the K-50 is only made by the very best tailors at Kiton. If you want this suit, they will even fly out to you to get your measurements. While navy blue is one of the more popular colors, they can make this suit in a variety of other colors as well. However it does not stop there. The name of the suit is purposefully chosen as one suit takes fifty hours to complete from start to finish, while most suits from Kiton take around 20. Also Kiton only produces just 50 of these suits a year, making them extremely limited.
The Kiton K-50 is the most expensive suit you can buy, and probably one of the nicest ones you can purchase. I mean it better be for that price right? These suits take luxury clothing to new heights, and you have to wear one to realize just how amazing the suit actually is.
Photo from Kiton