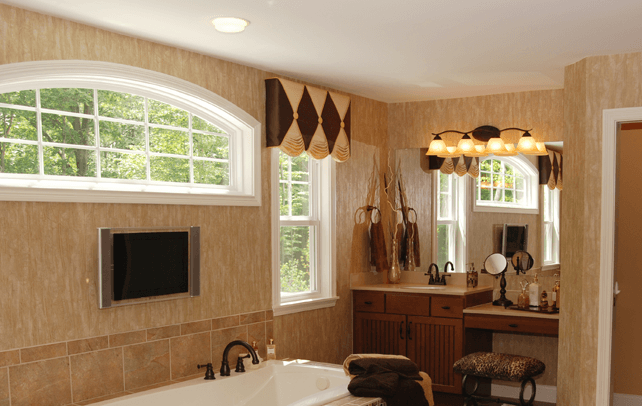 It should come as no surprise that people are willing to drop big money on just about anything, even shower curtains. Think about it, you have the budget to build or create a house to your liking right down to the little things, and if you're making everything the highest quality possible it's going to come at a price.
People care a lot about the detail that goes into things, especially when they are aiming to bring their imaginations to life. Although spending a lot of money on generally inexpensive items does not appeal to most people, you'd be astonished at just how far people are willing to go, so with that, let's take a look at the most expensive luxury shower curtains.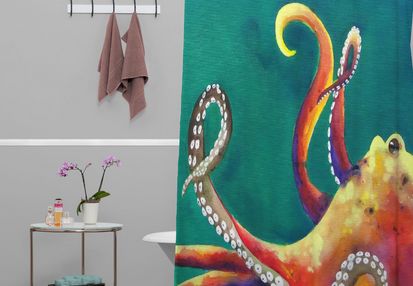 3. Clara Nilles Woven Polyester Mardi Gras Octopus Shower Curtain – $89 
The DENY designs shower curtain has a really nice octopus pattern on it, but consumers can also find other design options available such as a beta fish pattern. Weighing a total of 4 lbs, the Mardi Gras Octopus curtain stretches out to a comfortable 72 inches from top to bottom and 69 inches across, so there is plenty of room to cover the entire shower. Although the shower curtain is made out of fine woven polyester, for $89 it does not come with a liner, the hooks to hang it from the shower rod, or anything extra like inside pockets.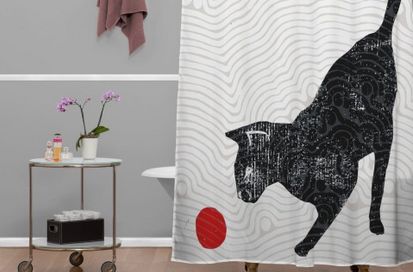 2. Randi Antonsen Playing Cat Shower Curtain – $89-119
The second shower curtain is designer Randi Antonsen's "Playing Cat" curtain. This can also be found for $89 if you search the right places, but can also at times cost as much as $119. The playing cat curtain actually has a neat minimal design on it with some washed out and worn looks. The shower curtain's design comes from a six color dye process that gives it a very artsy look and feel. The playing cat shower curtain is simple in look, but could easily match with plenty of different bathroom styles and color palettes.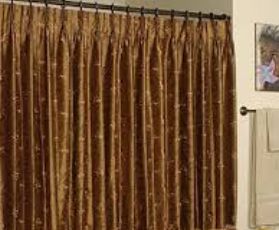 1. L. Dennis Kozlowski's Custom Shower Curtain – $6,000 
Although this one isn't for sale, it is easily the most expensive shower curtain out there. Awhile ago former Tycho CEO L. Dennis Kozlowski was setting up his new duplex to his liking, even down to the shower curtain. It was custom made out of an unknown fabric that would have taken time to craft. Some people just have that type of money to spend, and I can't say I'm shocked to discover that someone dropped this amount of money on something like a shower curtain, but if it were in my house, let me tell you, not even I would use that shower.