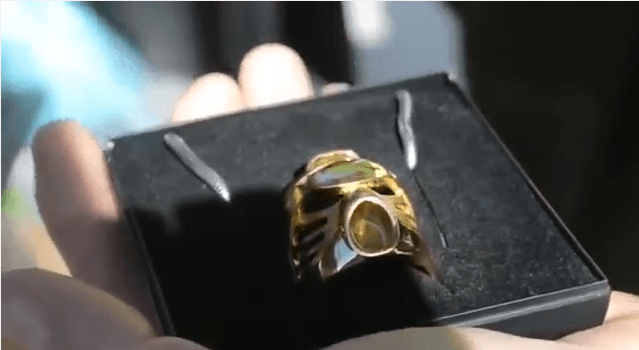 The most expensive Lego piece ever sold wasn't bought at an auction. The transaction didn't take place in a super luxurious or rare collectible shop either. In fact, the most expensive Lego piece ever sold was purchased in a deal that resembled a teenager buying a magazine from his buddy in a back alley.  OK, may that's not the best analogy, but still it was unique and an entertaining story.
According to reports, Andre Hurley, 20, met Caleb Raff at a gas station in Battle Mountain, Nevada, a small town halfway between Santa Rosa, California and Roosevelt, Utah. Hurley arrived with a black bank bag that contained $15,000 cash. Raff, a Lego store owner, arrived with a one-of-a-kind Lego piece made of gold that weighed exactly three troy ounces. The Platinum Avohkii Mask of Light from Lego's discontinued Bionicle line was exchanged for the $15,000 in cash, and history was made by the new owner, Andre Hurley.
The transaction took 8 months to build and lasted only minutes. According to reports, Raff purchased the rare mask, which is one of five, for $3,000 several years ago. Hurley said,
"I'm ecstatic. It's perfect," he said. "I view it as an investment, but I also view it as my childhood dream come true."
Before we get to the video of the most expensive Lego piece ever sold, let's take a look at the most expensive Lego sets on the market today!