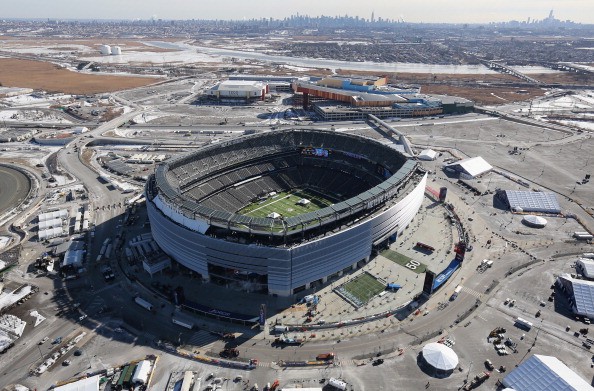 NFL owners have to be very wealthy to fund everything that goes into owning an entire team and organization, especially when it comes to building a new stadium. Although these owners aren't paying directly out of pocket, stadiums are incredibly expensive, which is why most of them find a business investor to help out with the payments. Recently, the newest stadiums have been very flashy and try to give fans the best and most modern experience they can, but the price to build these places is only getting higher. Here are the most expensive football stadiums in the NFL.
5. Lincoln Financial Field (Philadelphia Eagles) – $650 Million
Lincoln Financial Field, a.k.a. The Linc, was completed and first opened back in 2003 and costed $650 million. The stadium seats just under 70,000 people and has up to date screens, appliances, and more. The Linc is a very green stadium with the building's side being completely covered in solar panels (11,000 total) as well as having vertical wind turbines line the top of the stadium which ends up producing 30% of the energy.
4. Lucas Oil Stadium (Indianapolis Colts) – $735 Million
Lucas Oil Stadium first started seeing use in 2008 that seats just over 60,000 people and is mainly home to the Indianapolis Colts. Lucus Oil Stadium was chosen to hold the 2012 Superbowl and can even be expanded to fit 70,000 people if necessary. Lucas Oil is the stadium's main sponsor, spending $121 million to hold onto the naming rights while Sprint, HHGregg, and Huntington Bank also pitched in to sponsor different gates and sections of the field.
3. Soldier Field (Chicago Bears) – $802 Million
Soldier Field has been around since 1919 when it was first built for $13 million, but was renovated in 2003 for $802 million. Soldier Field is the oldest stadium in the NFL and also holds a mere 61,500 (the third smallest seating amount for any NFL stadium) but has historical value like no other. The stadium is accessible through many different forms of public transportation and even was considered to be a historical landmark until it was renovated.
2. AT&T Stadium (Dallas Cowboys) – $1.3 Billion
AT&T Stadium is one of the NFL's newer built stadiums and was completed back in 2009. The venue can seat up to 80,000 people and offers top views and features, but for the price. AT&T stadium cost $1.3 billion to build and while this place is very nice, it runs fans $75 to park in an official stadium lot with no public transportation available. Despite the outrageous prices here, fans at least get to enjoy their football and even those sitting up in the nosebleeds can feel like they are on the sideline with how big the screens are, which costed $40 million alone (more than it was to build the entire Texas Stadium).
1. Metlife Stadium (New York Giants & Jets) – $1.6 Billion
Metlife Stadium is technically located in New Jersey, but was only constructed four years ago and can hold just over 82,000 people. It is the most expensive NFL stadium to date costing $1.6 billion but has been a recent event hot spot, hosting the latest Superbowl and WrestleMania.
Photo by John Moore/Getty Images