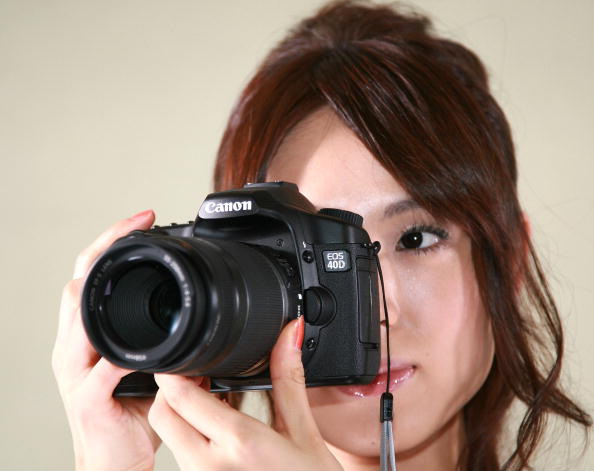 In recent years photography has reached all new heights as new technology helps camera companies and photographers get the absolute best picture possible. Since the digital age, cameras have made massive leaps and bounds in terms of quality and capabilities. There are some insanely high tech cameras out there and in this article we are going to look at some of the most expensive in the world right now.
5. Phase One P65+ with 645DF back – $40,000
The first camera on our list of most expensive, is the Phase One 645DF. This camera is one of the nicest medium format cameras around, and it should be if you are going to spend $40,000 on a camera. The shutter speed on this device is an impressive 1/4000 seconds and can go up all the way to one full hour. It also has an impressive battery that can capture 10,000 pictures on one single charge.
4. Sietz 6×17″ Panoramic Camera – $43,000
Coming in at number 4 on our list with an insanely boastful 160 megapixels is the Sietz 6×17″ panoramic digital camera. The camera was designed for taking extremely wide panoramic pictures. The insane megapixel count allows users to capture a full city skyline, for example, with extreme detail. The camera also captures 300 megabytes of information and data per second. The camera will do wonders for providing high resolution pictures of detailed landscapes.
3. Hasselblad H4D-200MS Digital Camer – $45,000
The Hasselblad H4D-200MS is the third camera that is on our list. This ultra high-tech, high-defintion camera packs 200 mega pixels inside of it. Ideal for professional use of for a variety of different scenes and subjects. This camera is outfitted with an impressive multi-shot functionality that combines multiple pictures taken extremely rapidly into one  condensed picture.
2. Susse Frères Daguerreotype Camera – $978,000
Unlike the other cameras that were featured on our list, this one is not digital. In fact it fist came out about 175 years ago. Unveiled in 1839, the Susse Frères Daguerreotype camera was one of the first cameras to ever be available for the general public. This antique camera is sought out by collectors all over the world. One is currently being held at an auction house in Vienna and is estimated to cost $978,000 dollars.
1. Leica 0-Series Nr. 107 Camera – $1,900,000
Taking the number one spot on our list is the Leica 0-Series Nr. 107. There were only 25 of these cameras every made and it is the worlds most expensive and sought after camera. This Leica was made in 1923, and one of the remaining cameras was recently sold at an auction where a "private Asian collector" purchased one for $1,900,000 after and intense bidding war.
Photo by Koichi Kamoshida